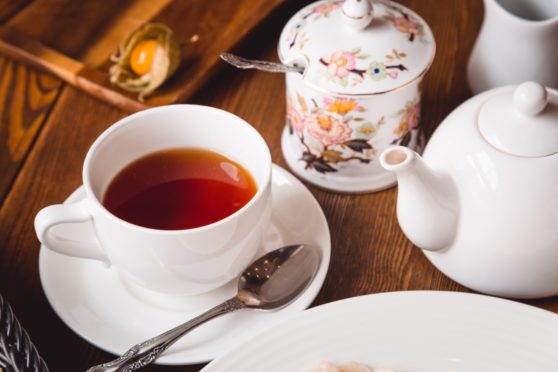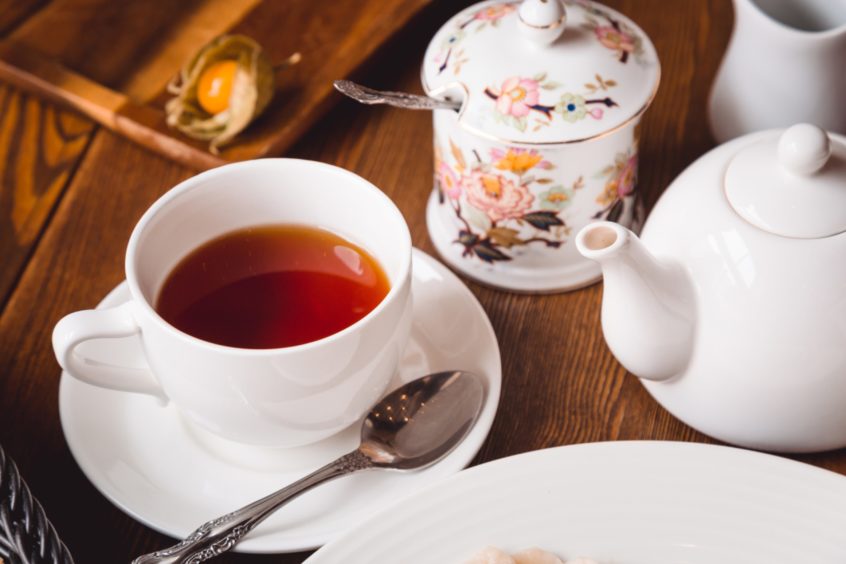 Today is National Tea Day, and to help celebrate it we've found four recipes that feature your favourite cuppa as the star ingredient.
Marking occasions like birthdays and anniversaries in the midst of lockdown have felt somewhat surreal, but one day we can all come together for is National Tea Day (April 21st).
And while we all know how to make a cup or pot of our favourite brew, not so many of us use tea to cook or bake with.
But not only can tea bring a warming, deep colour to our kitchen creations, as well as a distinctive and comforting taste, it also contains antioxidants thought to be good for our health.
Owner of Kitschnbake in Newport-On-Tay, MJ Duncan, says she's planning to join the celebrations on this national day.
"The entire British nation is built on cups of tea. It draws people in, bringing them comfort and love to any situation. Straight after you have a baby, they bring you tea and toast. It's possibly the best cup of tea of a mother's life.
"When there's a crisis, someone pops the kettle on. The teapot is the weapon of choice for mammies, counsellors and world leaders alike.
The soothing properties of this hot liquid are not to be ignored even when it comes to baking. The rise in the popularity of Afternoon Teas speaks volumes. People choose their cake to match their tea, often finishing off their lunch with a slice of something sweet and another cup.
"Coffee might be more up and coming but it will never replace tea in the heart of the nation. Whether this is down to tradition, taste, or the health benefits, who knows? Either way, if there's a slice and a hot cuppa, you can count me in!"
Kitschnbake's Earl Grey Cup of Tea Scones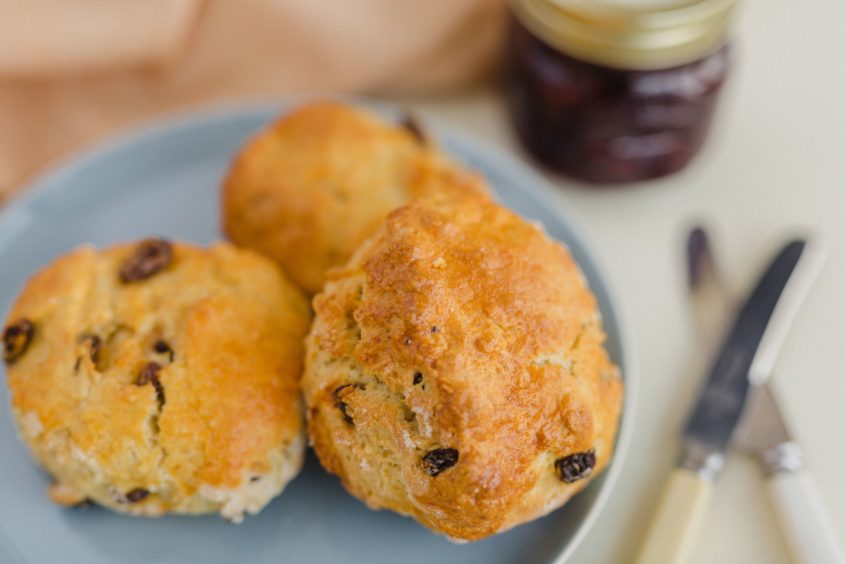 Ingredients
700g self-raising flour
2 good handfuls of sultanas
180g unsalted butter, chilled and cubed
1 tsp baking powder
6 tbsp caster sugar
Pinch of salt
300-350ml milk (depending on your taste), warmed
Splash of vanilla extract
1 egg, lightly beaten in a separate bowl (for glaze)
3 to 4 Earl Grey tea bags
Method
1. The night before you wish to make your scones, soak your sultanas in some Earl Grey tea.  These will infuse overnight to be ready for use in the morning. Drain before being used.
2. Pop the tray into oven at 160C to preheat.
3. Weigh out flour, salt, baking powder and butter either into mixer (if using) or into bowl.
4.  Whizz with mixer or rub with hands until you achieve crumb texture.
5.  Add the sugar and whizz three times OR mix with metal spoon if not using an electric mixer.
6. Add your sultanas to the mix and stir through with metal spoon.
7. Warm the milk in microwave and pop in an Earl Grey tea bag or two – leave to infuse for 10-15 minutes. Add a decent splash of vanilla to the warm milk.
8. Pour some of the milk, APPROX ¾ – NOT the whole amount, into a well in the centre of the dry mix and cut through with a butter knife.
9. Continue cutting through with knife until dough forms and no crumbs are left. Add more milk if necessary but only a very little at a time.
10. Place the dough onto a floured surface and gather together into a "flat" circle shape – do not over handle the mix at this stage, we are not kneading bread here. Gently press down to desired depth – make sure the sides are 'straight' and not slanted down. Use a cutter to cut scones but do not twist the cutter, and then place on your preheated tray.
11. Bring any unused dough back together and shape like a "sausage" to cut two more scones.
12.  Glaze the top of the scones with beaten egg and apply any topping desired.
13.  Bake in the oven for approx. 15 minutes before turning the tray and replacing for another 3 minutes.
14.  Remove from oven, pop scones onto wire tray and allow to cool.
15.  Eat with desired accompaniment – we recommend feet up and a cup of tea, you've earned it.
Kitschnbake's Tea Loaf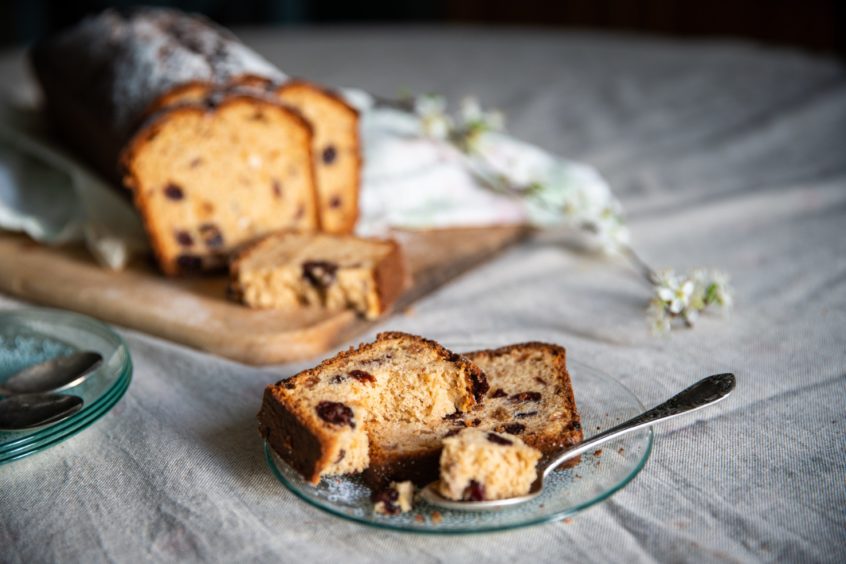 This delicious, easy, dairy-free recipe also works just as well using gluten-free flour.
Ingredients 
Large jug of your favourite tea
340g self-raising flour
170g caster sugar
340g dried mixed fruit
2 large eggs
3 heaped tbsp marmalade
Method
1. The night before you wish to make your loaf, soak your mixed fruit in tea. This will infuse overnight to be ready for use in the morning. Drain before being used but keep aside the liquid.
2. Preheat the oven to 160C.
3.  Weigh out flour and sugar into a large bowl. Then add egg and marmalade and mix lightly all together.
4.  Add your soaked mixed fruit to the bowl and stir through with metal spoon.
5.  This is where you can add a little of the retained liquids if you feel the mix is too dry, you want it to drop off a spoon with ease.  Add a little at a time so as not to add too much.
6.  Pour mix into your loaf tin and pop in the oven.
7.  Bake in oven for approx. 50-55 minutes.  You can check with a skewer to make sure it is cooked all the way through before turning out onto a wire tray to cool completely.
UnRavel's Chai Spiced Banana Bread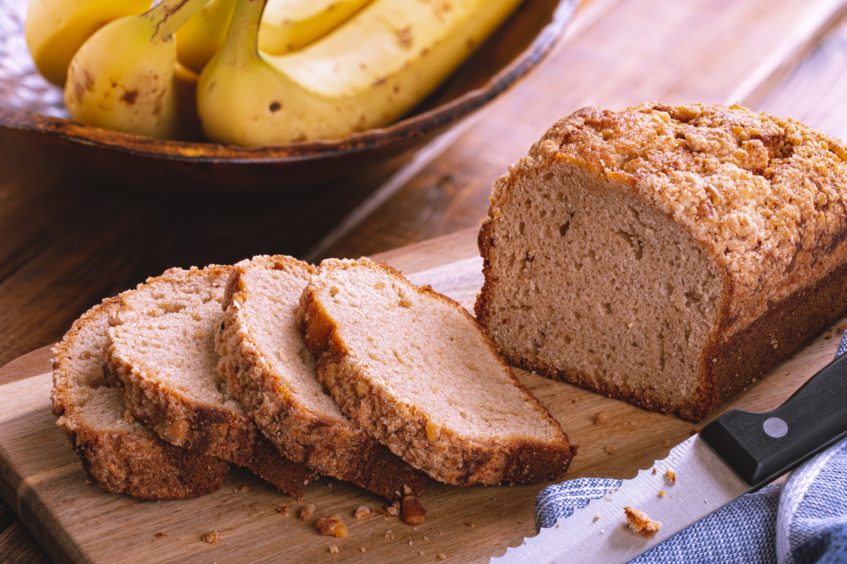 Donna Ferenth from Aberdeen's UnRavel Tea said: "Adding something like chai to sweet baked goods, such as this banana bread recipe, balances the sweetness with a kick of spices. It highlights the natural sweetness as the spices excite your tastebuds and create a flavour symphony. Try it and see for yourself!"
Ingredients
For the bread: 3 medium rip bananas, mashed
2 eggs, at room temperature
55g butter or coconut oil, melted and cooled
110g maple syrup
120ml milk
1 tsp vanilla extract
250g wholewheat or plain flour
1 tsp baking soda
2 tsp ground chai tea
1/4 tsp salt
Directions
Preheat the oven to 180C/170C fan.
Line a 8×4 or 9×5-inch pan with parchment paper and grease the side of the pan to prevent sticking.
Add the mashed banana, eggs, butter/coconut oil, maple syrup, milk and vanilla extract to a large bowl. Mix until well combined and smooth.
Next, add the dry ingredients: flour, baking soda, ground chai, and salt.
Mix until well combined but we sure to not overmix.
Pour batter into the prepared pan.
Bake for 45-60 minutes or until a skewer or knife inserted into the middle comes out clean. Allow the bread to cool in the pan for 10 mintues, then transfer to a wire rack to finish cooling.
Delicious cold brew with fizzy water
If baking isn't your thing but you still want to reap the benefits of tea, then why not try this cold brew creation from UnRavel Tea?
Donna said: "We use first flush Darjeeling but most tea leaves will also work with this recipe. The bubbles expertly capture the floral aromatics of the tea, resulting in an intense taste explosion as they burst on your tongue."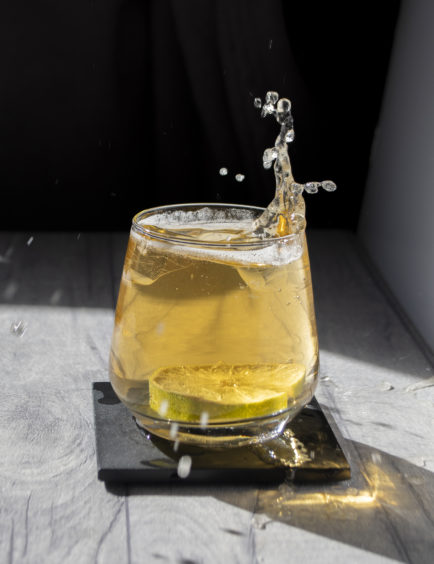 Ingredients
1.5 litres fizzy water of your choice (naturally fizzy works best as forced carbonation can give the drink an almost salty taste)
20g first flush Darjeeling leaves
Directions
Decant 500ml of fizzy water into a screw top bottle then pop in your 20g of tea leaves. Make sure you screw the lid back on tightly.
Leave for at least 6 hours, but preferably overnight then pour over a sieve into a glass or your favourite mug, and enjoy!
Any tea without added flavourings can be used to cold brew, but we always advise making a quick flash brew with hot water first. To do this just pop your leaves in a small cup, pour hot water over (check temperature guidelines on your tea!) and decant water after 10 seconds maximum. This just helps the leaves to open up slightly, which means your cold brew will be ready quicker. Rough guidelines are 5g of tea for 1 litre of water.