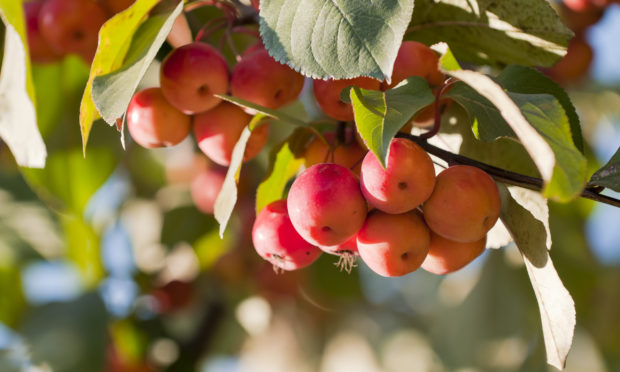 Tim Dover, chef patron at The Roost in Bridge of Earn, has been out foraging for crab apples, plentiful just now, and turns them into a tasty tarte tatin
I really do not know why anyone would buy an apple from a supermarket between late August and October.
Once you've tuned into what grows around you, you'll notice there's apple trees bearing fruit everywhere at the moment. I am regularly receiving apples from various locals calling by with a bag or two at the restaurant recently.
And If like me, you are into eating wild foods, you've probably been out foraging for crab apples. The crab apple is a wild counterpart of the cultivated apple but much smaller and tarte in flavour.
The fruit is sharper than cultivated varieties and is normally treated like a cooking apple and generally used to make a sauce, chutney, or jelly because crab apple is naturally high in pectin.
Some crab-apples turn red when they're ripe, while others turn a yellowish orange. The easiest way I have found to tell if the crab-apples are ripe is to cut a few open at the core. If the seeds are brown, the fruit is ripe and ready for picking.
And a little mythology for you. Crab apples have long been associated with love and marriage. It was said that if you throw the pips into the fire while saying the name of your love, the love is true if the pips explode.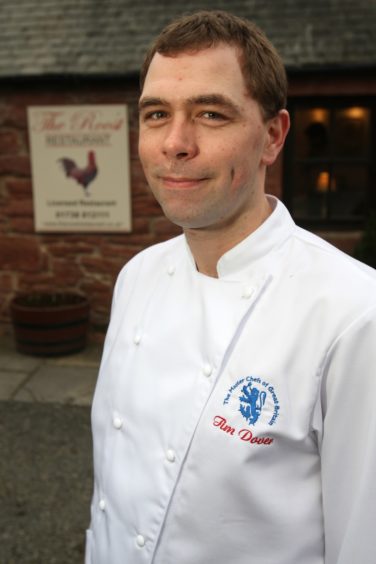 I bet a few of you will try this at home. At the restaurant we like to feature our crab-apples in tarte tatin.
I cannot think of a better way to present this fruit to taste its truly unique flavour.
Crab apple tarte tatin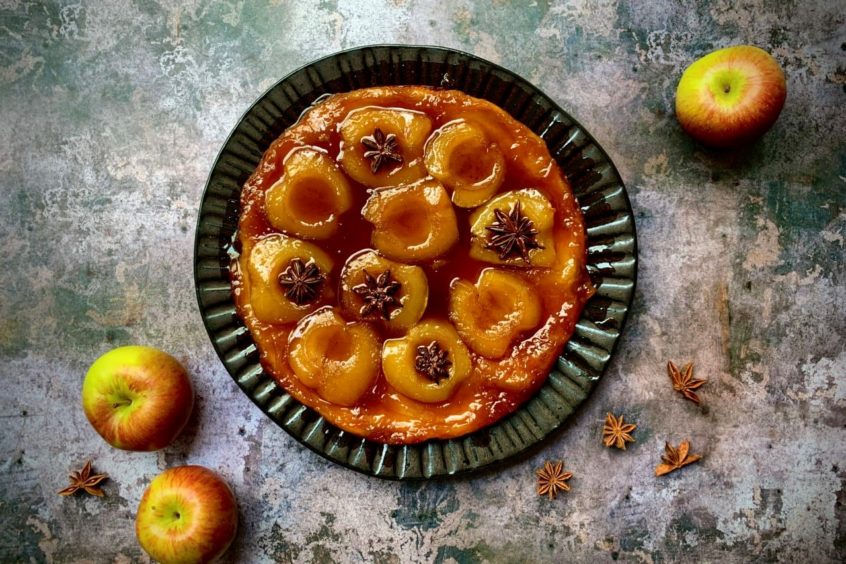 Ingredients
(Serves 6)
Six small or medium crab-apples, cut in half
150g sugar
60g butter
2 tbsp honey
1x roll puff pastry, thawed
Method
Preheat the oven to 200c. Stem and halve your crab-apples; if you like, cut out their cores. In a heavy ovenproof or cast-iron skillet cook the sugar, butter and honey over medium-high heat for roughly five minutes until it turns smooth and golden.
Place enough apples to cover the bottom of the pan into the hot caramel and cook for another three minutes. Remove from heat and turn the apples cut side up using tongs.
Roll the pastry out until it's a little larger in diameter than the skillet; cover the apples and tuck in the edge of the pastry.
Cut a few slits in the top and bake for 20-25 minutes until golden. Carefully invert the tarte tatin on to a plate while it's still warm. Serve with whipped cream or ice cream.
---
Read more in this series:
Perthshire chef's elderberry relish is the perfect accompaniment for pork belly