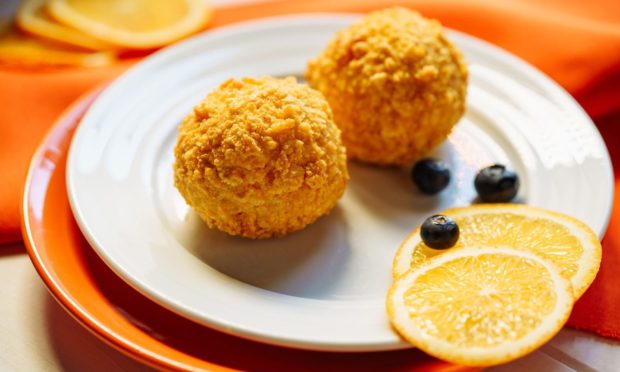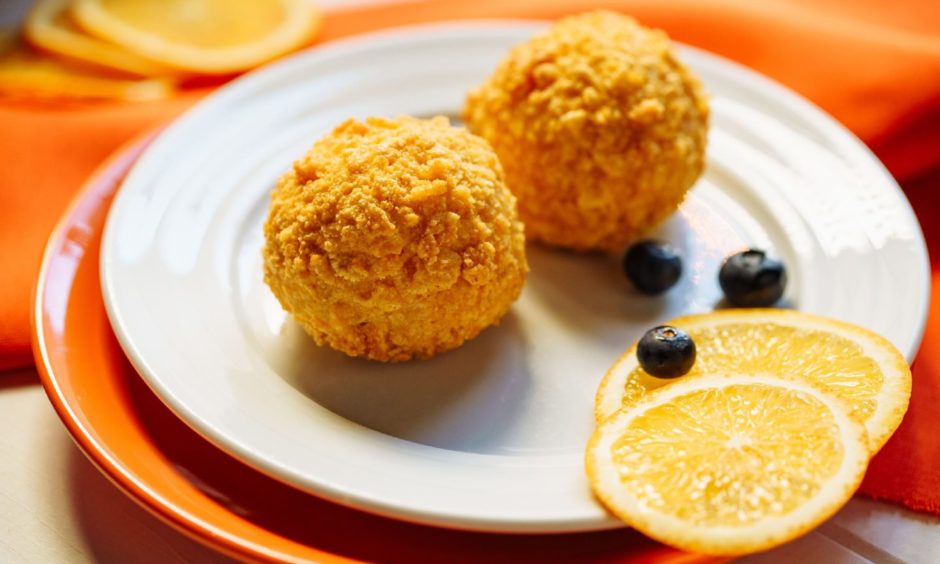 Joining the deep fried Mars Bar family is arguably the deep fried ice cream fritter, which you can have a go at making yourself with this recipe.
We sure do love to deep fry things here in Scotland, so this recipe for what is essentially deep fried ice cream will come as no surprise and may just be the best sweet treat you've ever tasted.
For more desserts, puddings and sweet treats, take a look at our previous recipes in this series here.
---
Ice cream fritters
(Makes 6)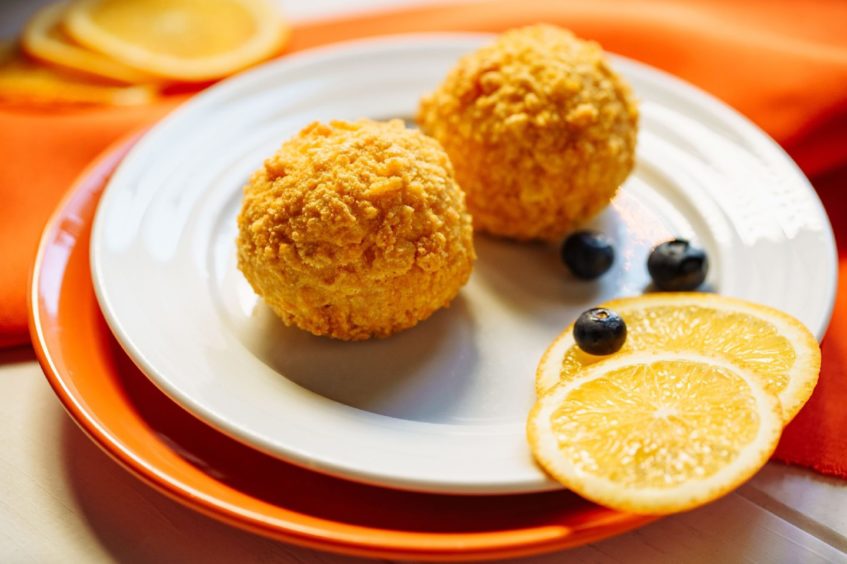 Ingredients
6 large scoops of vanilla ice cream
3 medium egg yolks, beaten
250g cornflakes
1 tbsp desiccated coconut
1 tbsp caster sugar
Vegetable oil (for deep frying)
Chocolate sauce for dipping
Method
Heat the oil until very hot.
Beat the egg and sugar in a bowl until light.
Crush the cornflakes in a plastic bag with a rolling pin and then place on a plate, add the coconut and mix well.
Scoop the well frozen Graham's ice cream into six balls and roll in the cornflakes and coconut, then roll in the egg mixture. Roll in the cornflakes again.
Deep fry each ice cream ball for 15 seconds in the hot oil, remove carefully and drain on kitchen paper.
Sprinkle with a little caster sugar and serve immediately with a drizzle of chocolate sauce.
Recipe by Jean Graham for Graham's the Family Dairy.
---
Read more in this series…
Sweet treats: A scrumptious easy-to-make three-ingredient Santiago tart