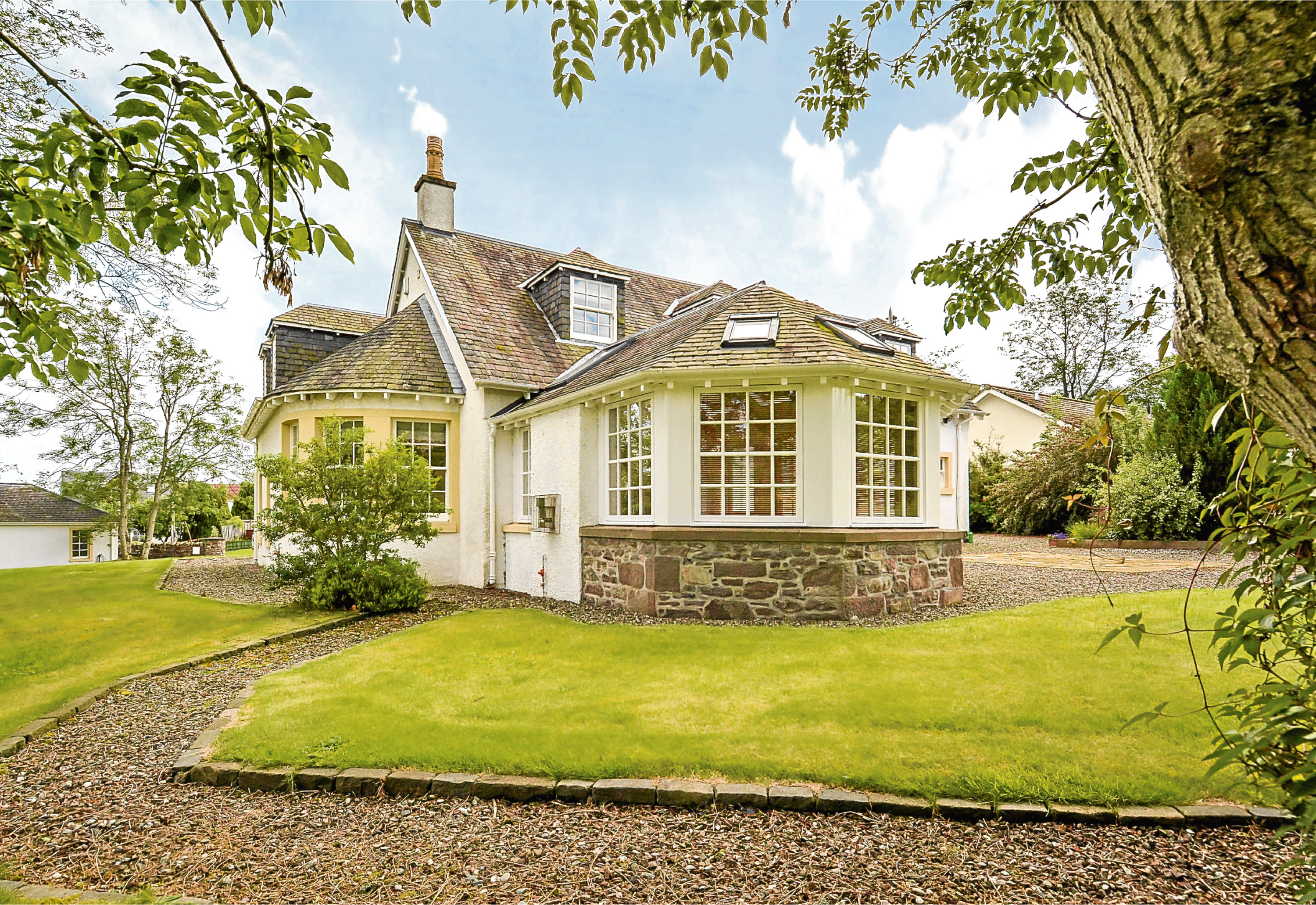 "When we first drove into the village we were so delighted the house barely had to do anything to sell itself," Caroline Sedgwick smiles.
"It was 15 minutes' drive further away from (husband) Martin's work than we wanted but that didn't matter."
Fortunately for the couple, they decided the house, Greenmantle in Fowlis Wester, was just as special as its setting and the couple have spent 14 happy years there.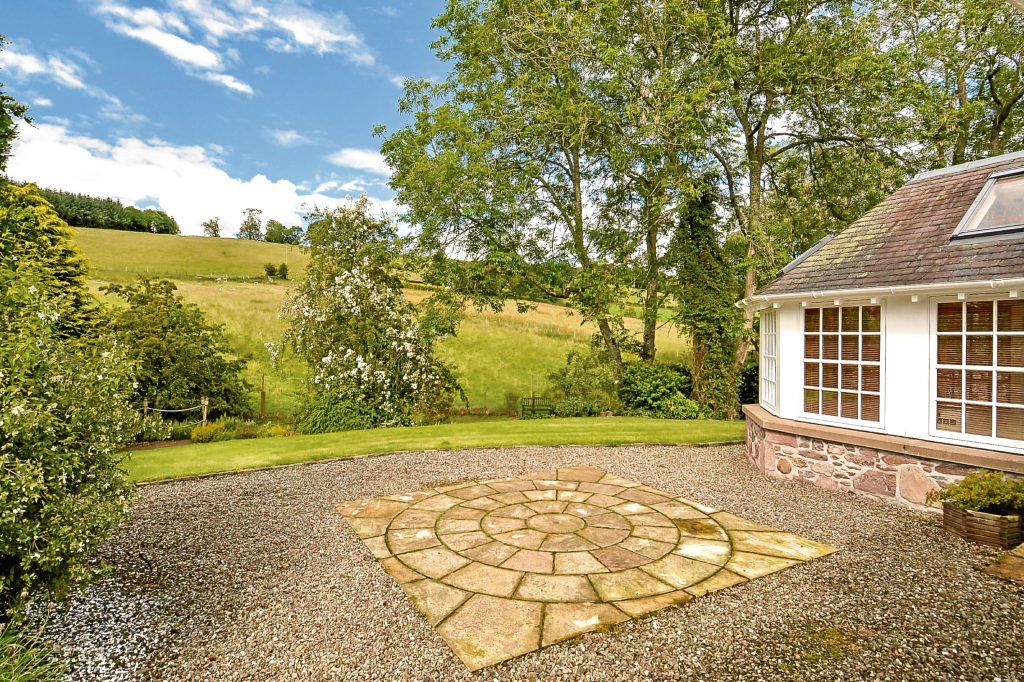 Nestled on a hillside off the A85 between Perth and Crieff, Fowlis Wester is a charming little collection of homes and rutted lanes clustered around 13th Century St Bean Church – the setting for Chariots of Fire's wedding scene.
"I love what a hidden gem it is," Caroline says. "You can't see it from the road and most people don't even know it's there."
Greenmantle is named after the John Buchan novel of the same name. The neighbouring house, Blenkiron, is named after a character in several Buchan novels, including Greenmantle. Caroline's not sure why the two houses have the Buchan connection – although he was born in Perth and was known as a great walker so it may be that he tramped the hills around Fowlis Wester.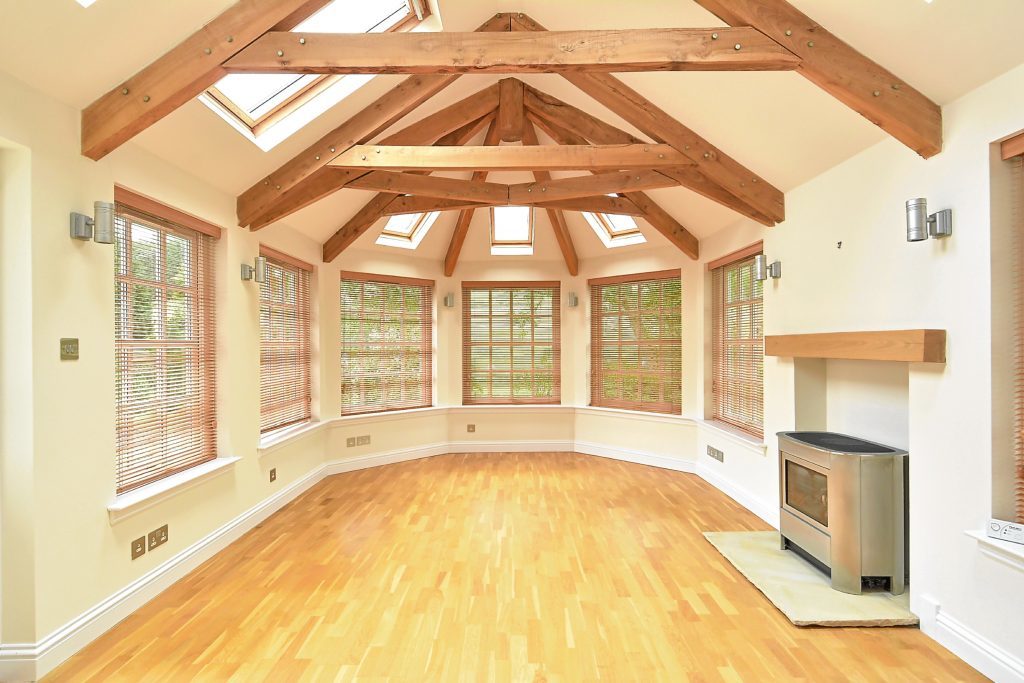 The house was built in 2000 and the Sedgwicks were its first owners. Inexplicably, the builder installed single glazing so the couple have upgraded it to double glazing over the past few years.
They also added a stunning sunroom with exposed timber beams. "It's my favourite room in the house," Caroline continues. "We were living here and we kept thinking something was missing – eventually we realised this room is what was missing."
They commissioned the late architect George Murray to come up with the design and project manage the build.
"It was his idea to add Veluxes in addition to the other windows," Caroline explains. "We're so glad he did as they add a lot of extra light." With underfloor heating and a feature gas fire it's a room they use all year round.
The entrance has stone floors with underfloor heading and a huge, church-style window runs up the staircase throwing light into the home. There's a semi-open plan living room. with a couple of steps leading up to a dining area with a curved wall. The kitchen has a range cooker and there's a utility room.
Upstairs are three bedrooms – a front room downstairs can also be used as a fourth bedroom. The master has windows on two sides and an en suite.
The garden backs onto fields and woodland. A path leads to a wooden bridge over a burn at the bottom. with a bench creating a lovely area to read or enjoy the tranquillity.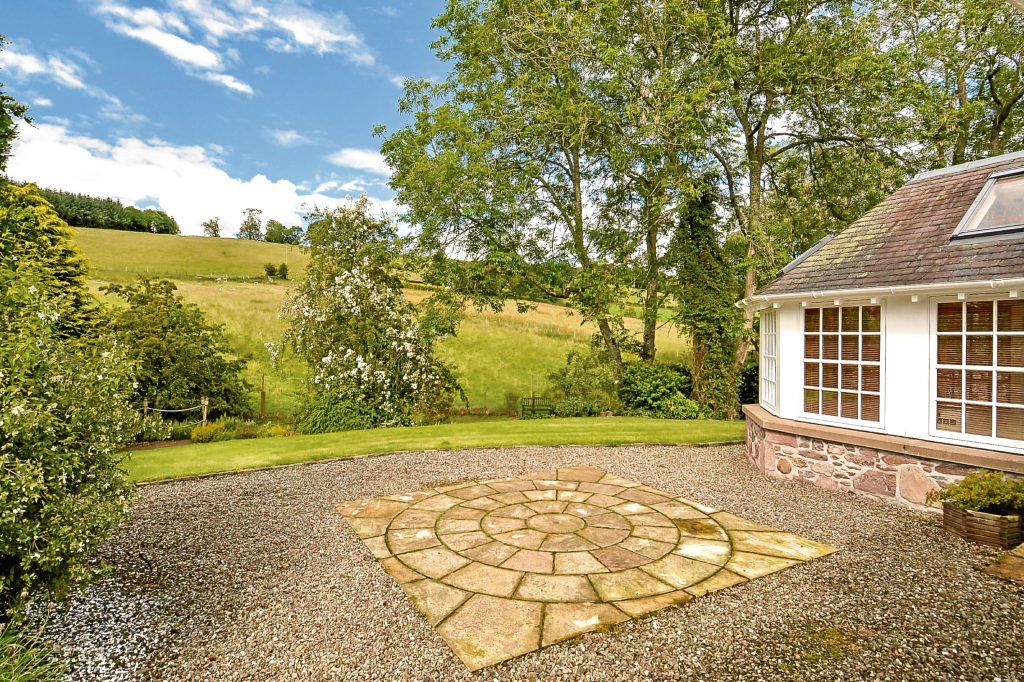 Caroline (57) and her husband Mark (59) now live in Australia – Mark works in the energy industry and the couple have moved to Brisbane, where Caroline has a part time job as a volunteer for Alzheimer's Australia.
"We did love living here and it was a bit of a gamble leaving but sometimes you've just got to go for it," Caroline says.
Greenmantle, Fowlis Wester, is on sale through Galbraith with a guide price of £500,000
www.galbraithgroup.com