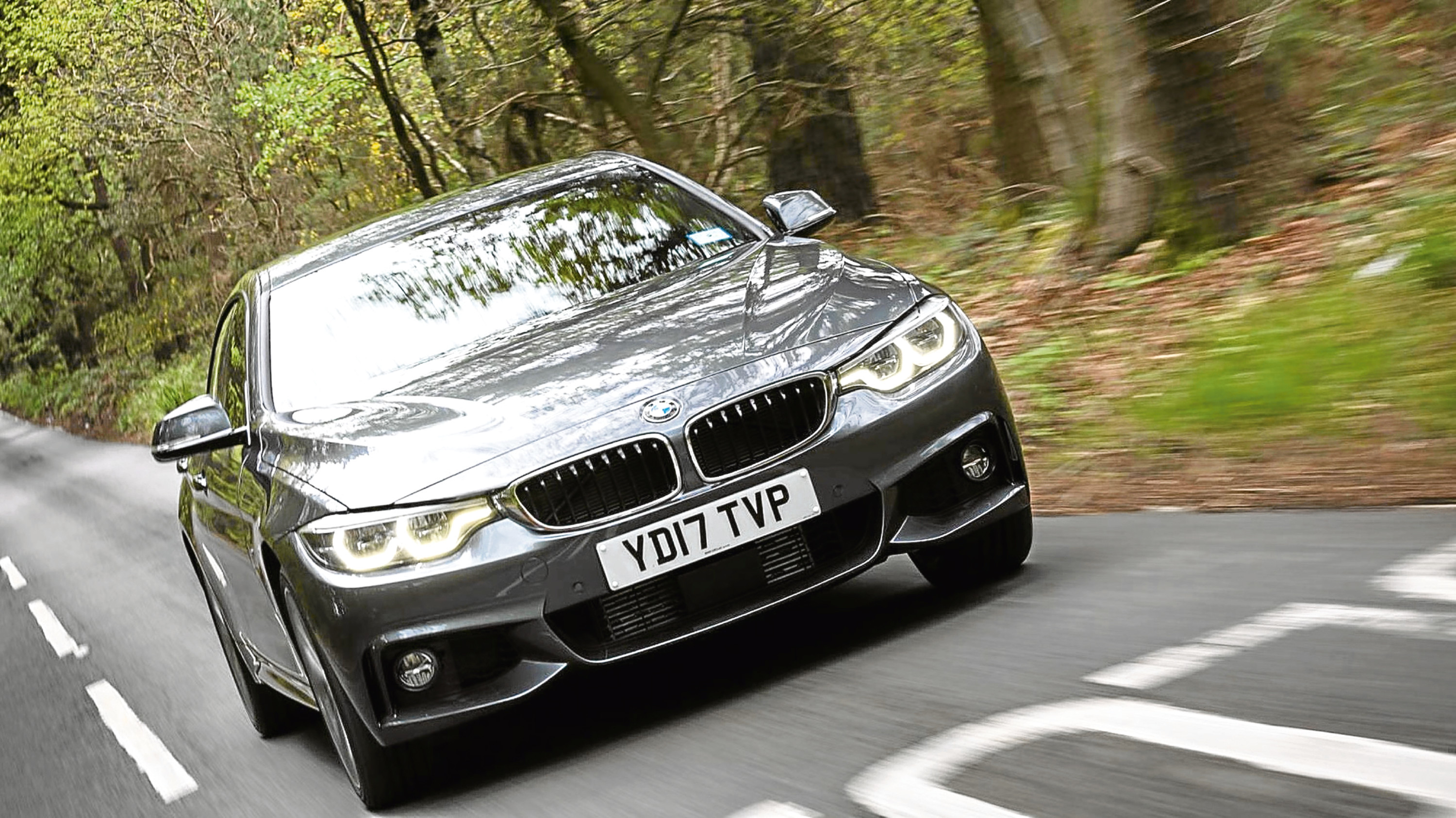 BMW has announced its updated 4 Series car will cost from £32,580.
The German manufacturer hopes that by refreshing the car's styling and adding new interior features, it will continue the success of the 4 Series, having delivered 400,000 units worldwide since its launch in June 2013.
All cars, be they Coupe, Convertible or Gran Coupe, now come fitted with LED headlights as standard. However, Adaptive LED headlights are available as an optional extra.
Inside, the 4 Series now benefits from more chrome highlights than the outgoing model, as well as a leather-trimmed sports steering wheel.
BMW's digital cockpit is also available as an option. This fully digital TFT display provides instant readouts for the driver and can be customised to the motorist's preferences.
The car's dynamic setup has also been altered slightly to give a more involving drive. This means that the 4 Series has a lower centre of gravity (-40mm in the Coupe, -30mm in the Gran Coupe and -20mm in the Convertible), while the suspension has been stiffened and the car's steering upgraded.
All of these changes are designed to ensure the 4 Series doesn't roll as much and offers better response than before.
The aforementioned £32,580 starting price for the 420i Coupe rises to £50,670 for the 435d xDrive Convertible.
The BMW 4 Series is available to order now.
Meanwhile, breakdowns due to poor road surfaces and potholes have increased by 63%, according to the RAC, whose breakdown crews attended more than 6,500 incidents in the first three months of 2017.
Broken suspension springs, damaged shock absorbers and distorted wheels were just some of the problems caused by poorly maintained road surfaces.
The last time this many pothole-related breakdowns were reported was in the first quarter of 2015, when there was more frost and rainfall compared with the same period this year.
jmckeown@thecourier.co.uk