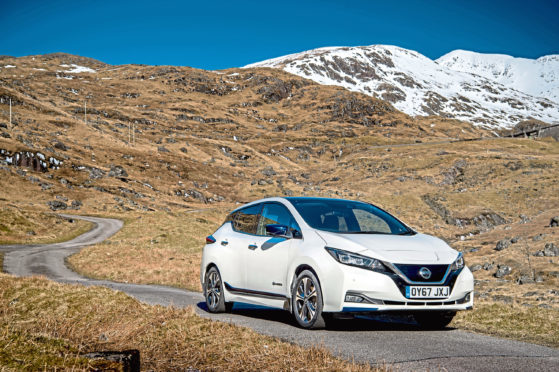 While many manufacturers scramble to get their first electric cars to market, Nissan is merrily launching the second generation Leaf.
The first iteration was – by electric car sales terms – a huge success. You only need to look at Dundee, where scores of the city's taxis are Nissan Leafs, to see how well it's done. In fact, the first generation Leaf outsold every other electric car put together.
That's despite the fact it had obvious flaws. One was its appearance, which was odd. Another was its lack of pace – we've got used to higher end electric cars like the Tesla Model S and Jaguar I-Pace outsprinting supercars.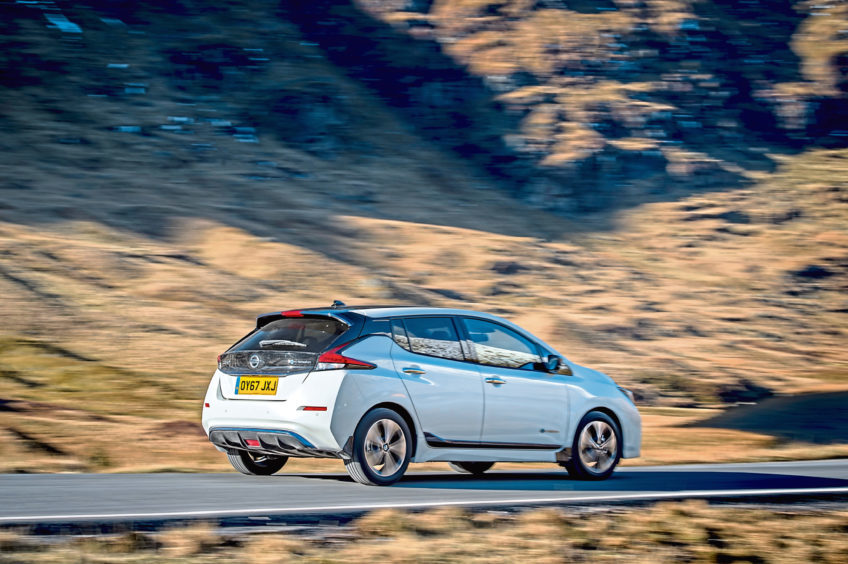 Third, and most importantly, was its paltry range. Earlier models could only cover 80 miles on a full charge. Throw them into a Scottish winter with lights and heating on and that could easily fall below 50 miles.
The second generation model fixes all these issues. It's a much more conventional looking car and should appeal to those who were put off by the previous model's awkward appearance.
Previous Leafs had 24 or 30kWh batteries but the new car has upgraded to a 40kWh one. Coupled with some improvements in efficiency, range has increased to a much better 168 miles on the new WLTP test (or 235 miles on the discredited EU cycle).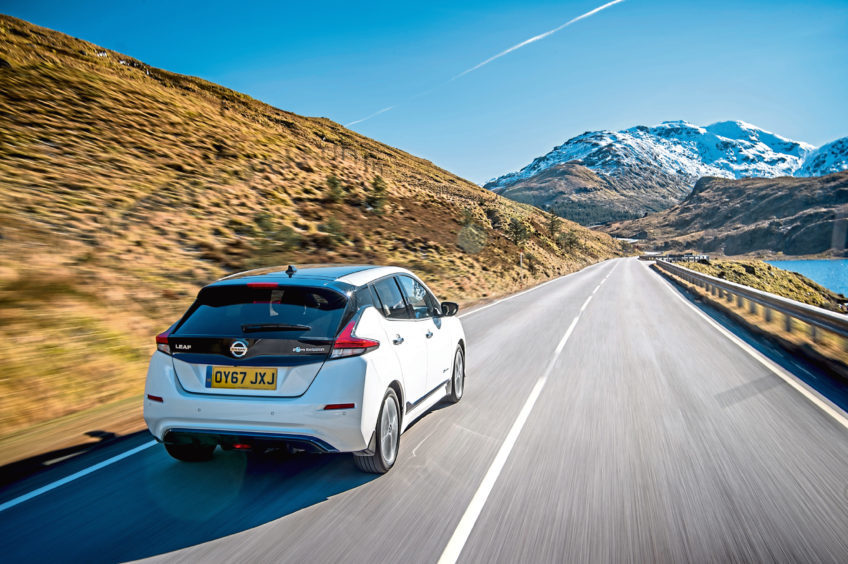 It charges to 80% in 40 minutes from a 50kW fast charger, fully in 7.5 hours using a 7kW home charger, or 21 hours using a standard household plug.
The new electric motor is more powerful as well. It can't match the astonishing 2.8 second 0-62mph time that a Tesla can do in Ludicrous Mode (yes, that's a thing) but it will zip to 62mph in a very respectable 7.9 seconds.
Acceleration is instant as well – there's no waiting for the right gear and rev range – so it feels even quicker than its time suggests. And absent of engine noise, it's a beautifully quiet cruiser.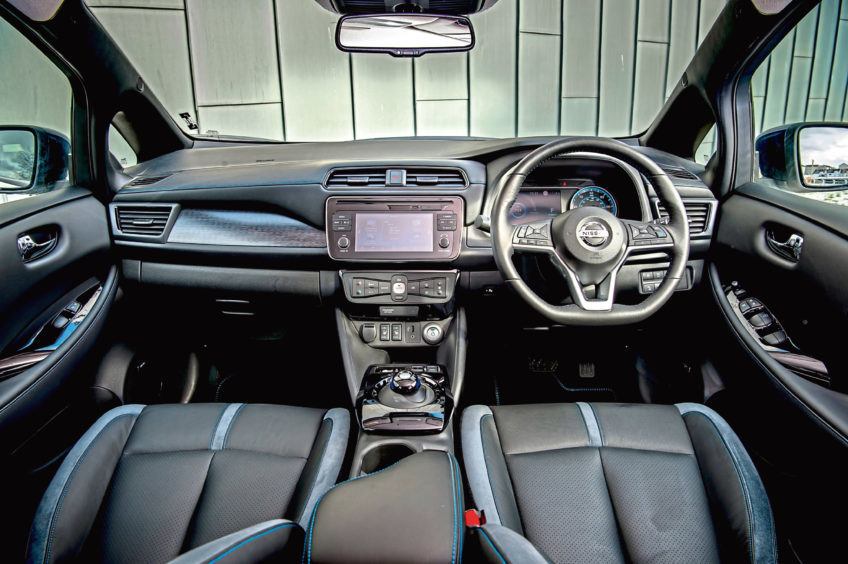 You can tinker with the settings to have the Leaf drive like a normal car or increase the regenerative braking so the car reduces speed hard when you lift off the pedal. The latter mode is more efficient and just as easy once you get used to it.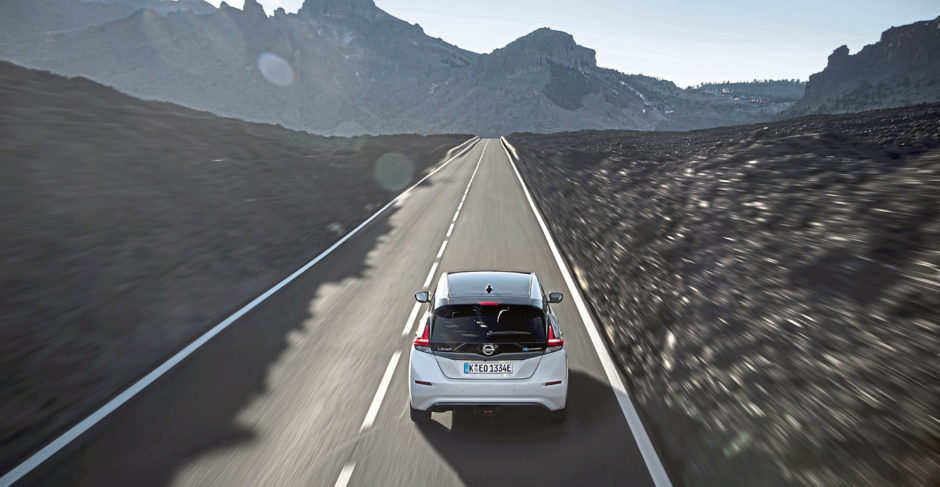 So what's the catch? Even with the government's £4,500 electric car grant, base models still cost £22,000 and my top spec car was more than £28,000.
Running costs should be tiny though, so you'll recoup the extra initial cost.
The new Leaf makes a strong argument for itself and for electric cars.
---
Price:
£28,390
0-62mph:
7.9 seconds
Top speed:
89.5mph
Range:
168mph
CO2 emissions:
0g/km