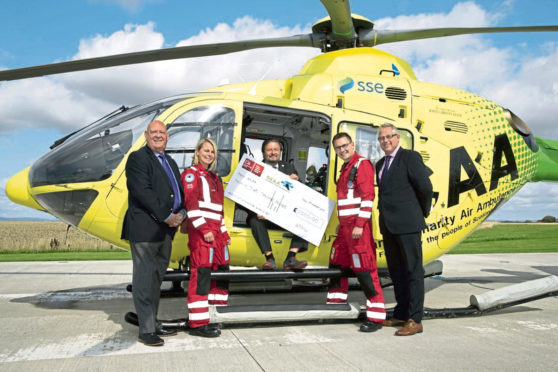 The Association of Scottish Motoring Writers has given £2,000 to Scotland's Charity Air Ambulance (SCAA).
The cheque was presented to the Perth-based charity by ASMW president John Murdoch and treasurer Ally Ballingall to David Craig, the chief executive of SCAA.
The money was raised during the Scottish Car of the Year awards to support this essential emergency service.
Mr Murdoch said: "The amazing work of the SCAA has saved countless lives and this cheque is about more than just money.
"It shows our ongoing support for SCAA, which is often the difference to survival for drivers unfortunate enough to be involved in a collision.
"We're incredibly lucky to have an air ambulance that can reach 90% of Scotland's population in 30 minutes."