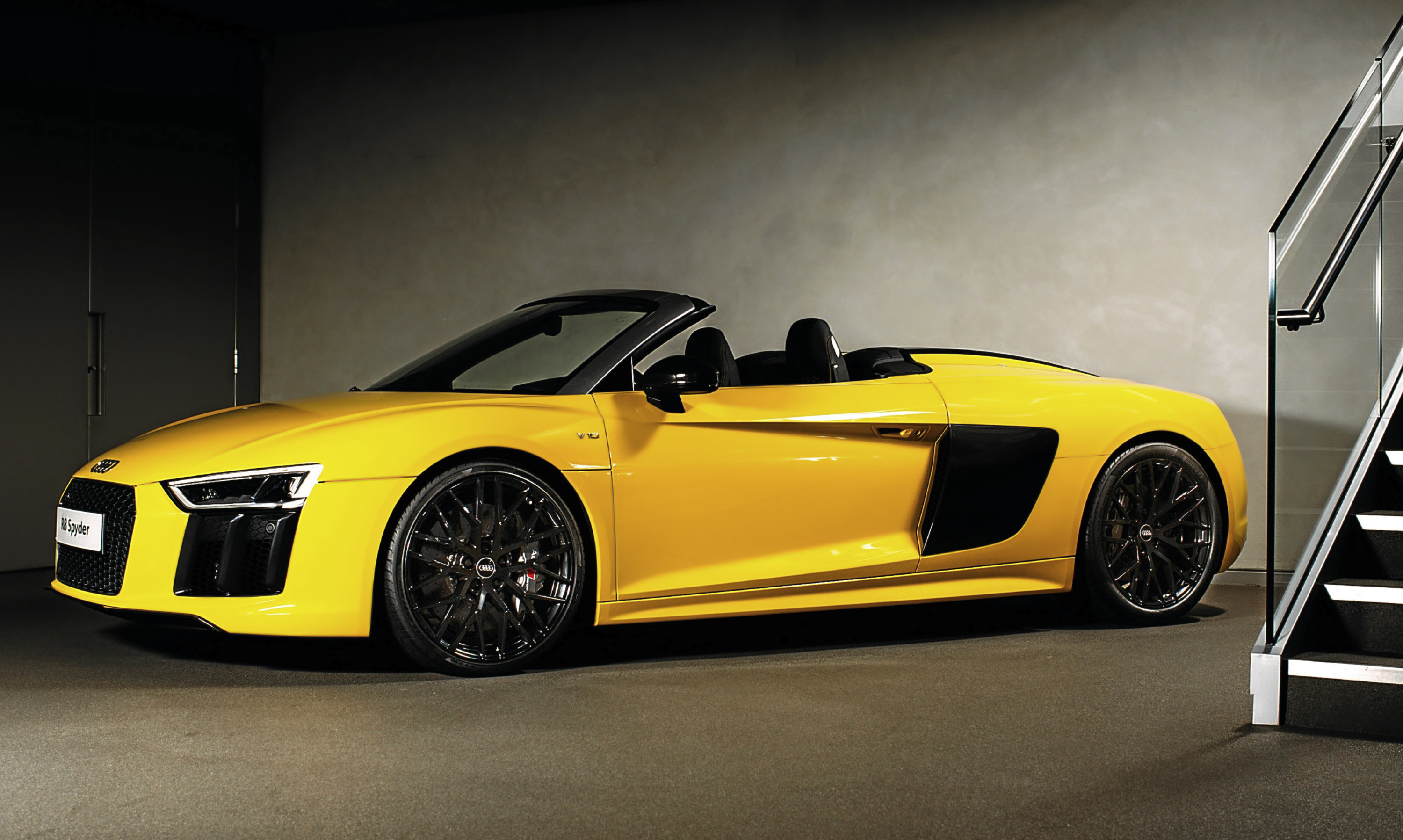 Audi's timing is impeccable. Just as winter blows one last Arctic breath across the land out comes Audi with a new convertible.
I very much doubt a spot of inclement weather will dent sales of the R8 Spyder, though.
The drop-top supercar received its UK debut in London this week and will go on sale in late spring.
A sibling to the second-generation R8 coupe, the two-seater will rival the recently facelifted Porsche 911 Turbo Cabriolet. It is expected to have a price premium of around £8,700 over the hardtop model, which starts at £119,500.
The convertible is expected to account for around a quarter of R8 sales in the UK.
As with the coupe, it's powered by a 5.2-litre V10 engine mounted behind the driver but for now the Spyder is offered with just a single power output – 532bhp. That'll get the Spyder from 0-62mph in 3.6 seconds and on to a phenomenal 197mph top speed.
For those who want even more oomph in their R8 Spyder expect a Plus-badged version with 601bhp to be added to the range after launch.
There's no word yet on performance figures for that model but expect it to shave a few tenths off the 0-62mph time and break the 200mph barrier. I wouldn't try for the top speed with the hood down, though.
At 4,426mm long, 1,940mm wide and 1,244mm tall, the new Audi is 14mm shorter and 36mm wider than the previous R8 Spyder and the same height.
Importantly, it's 113kg (or one Scotland rugby player) lighter than the model it replaces, which was launched back in 2009.
The new model is based on a modified version of the R8's aluminium and carbon fibre spaceframe body structure, with added strengthening within the A-pillars, windscreen surround and sills to offset its lack of a fixed roof. Audi says it has increased body rigidity by 50%, which should make it handle better.
With a claimed kerb weight of 1,612kg, this provides the new Audi with a power-to-weight ratio of 330bhp per tonne.
All that power is put on the tarmac through Audi's Quattro four-wheel drive system, which sets the R8 Spyder apart from many of its rear-wheel drive rivals.
All models come with seven-speed dual clutch semi-automatic transmission as standard.
The roof opens and closes in 20 seconds at speeds of up to 31mph. The fabric structure folds beneath a dedicated tonneau cover behind the cabin when stowed. The glass rear window can also be automatically extended and retracted within the rear bulkhead.
A host of fuel-saving features, including a coasting feature, contribute to a claimed 10% improvement in combined fuel economy over the first-generation R8 Spyder.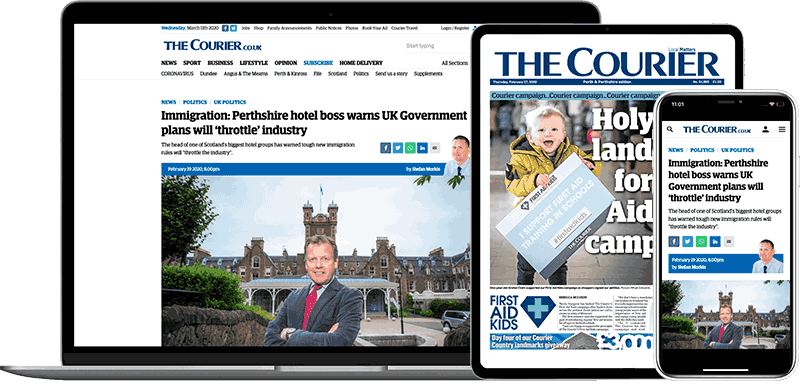 Help support quality local journalism … become a digital subscriber to The Courier
For as little as £5.99 a month you can access all of our content, including Premium articles.
Subscribe