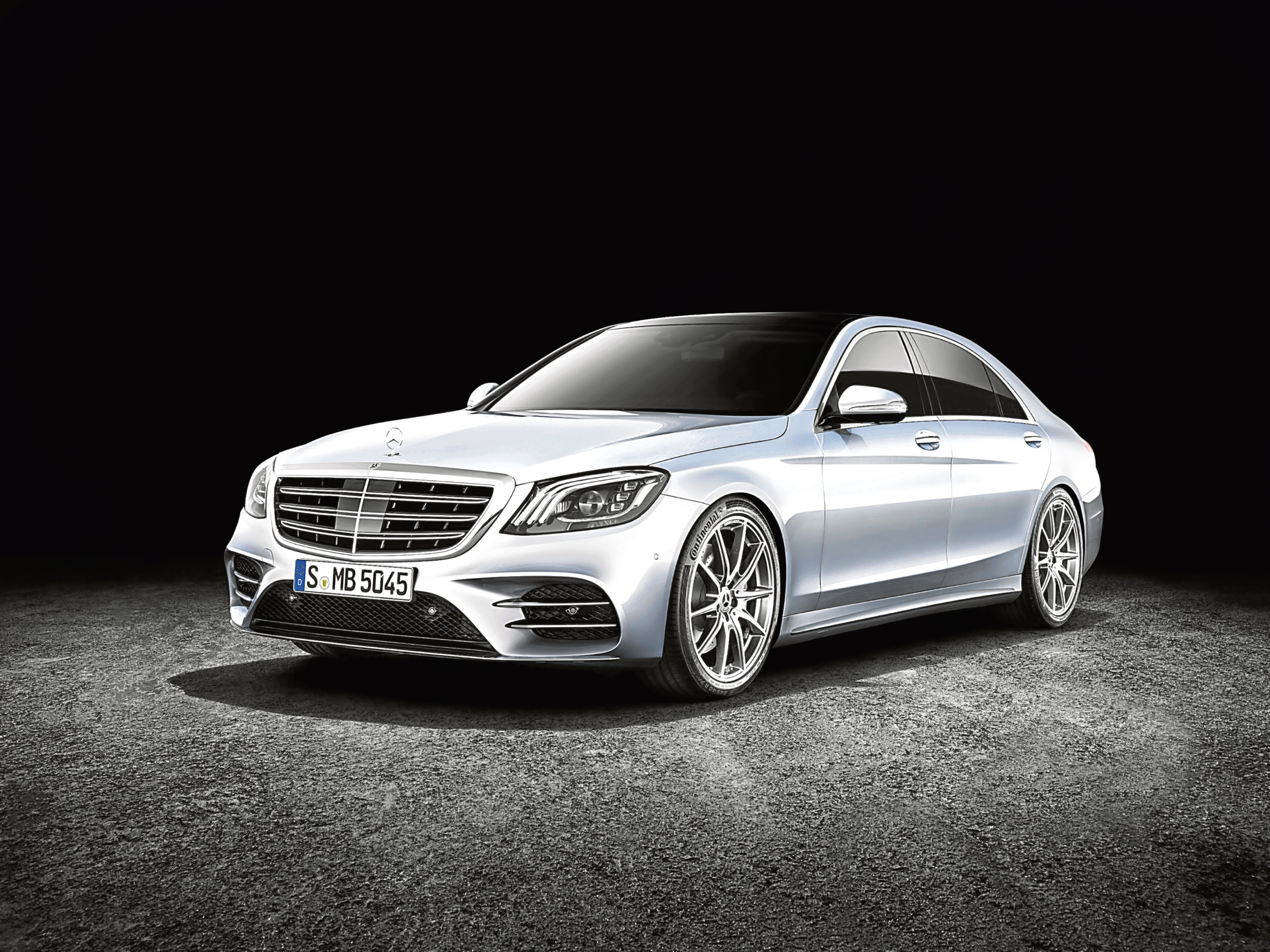 A self-driving feature is the headline story of Mercedes-Benz' revamp of its luxury S-Class.
Its exterior looks have been tweaked only slightly, but there are big changes elsewhere.
Chief among them is a new range of six-cylinder diesel engines. The new range includes S 350d and S 400d 3.0-litre diesels, which produce 207bhp and 336bhp respectively and, as with the current S-Class, the S 350d is likely to offer enough power for most buyers.
The famous S500 badge makes way for the S560, with the old 4.7-litre V8 replaced by the newer 4.0-litre biturbo with 463bhp.
Those looking for a hybrid S-Class can have the S 560 e, which can travel for up to 31 miles on electric power alone, while buyers seeking blistering performance have the V8-engined S 63 and the V12 S 65 to choose from – the latter of which can reach 62mph from a standing start in 4.3 seconds.
The latest S-Class features one of the most advanced semi-autonomous driving systems ever made. Dubbed Distronic Active Proximity Control, it can automatically accelerate and brake the car within a speed limit, plus provide its own steering for up to 30 seconds at a time.
All that is combined with Mercedes' existing lane changing, steering assistance and automatic emergency braking systems to make driving the updated S-Class as easy as possible
Inside, the S-Class continues to come with two 12.3in screens, which dominate the space.
Where they used to be two separate units, though, they now appear in one seamless panel, as in the latest E-Class. As is the case in the E-Class, drivers can change the look of the information using three pre-set modes: Sport, Classic and Progressive.
You can also select one of six so-called wellness programmes, which combine the car's heated massaging seats, ambient lighting and music to give the S-Class a desired atmosphere.
jmckeown@thecourier.co.uk