Tesla's smallest car to date, the Model 3, will cost from £38,900 when it goes on sale in the UK next month.
That's a little more than the £30,000–£35,000 we were led to expect – and that price is after the government's £3,500 electric car grant has been taken into account.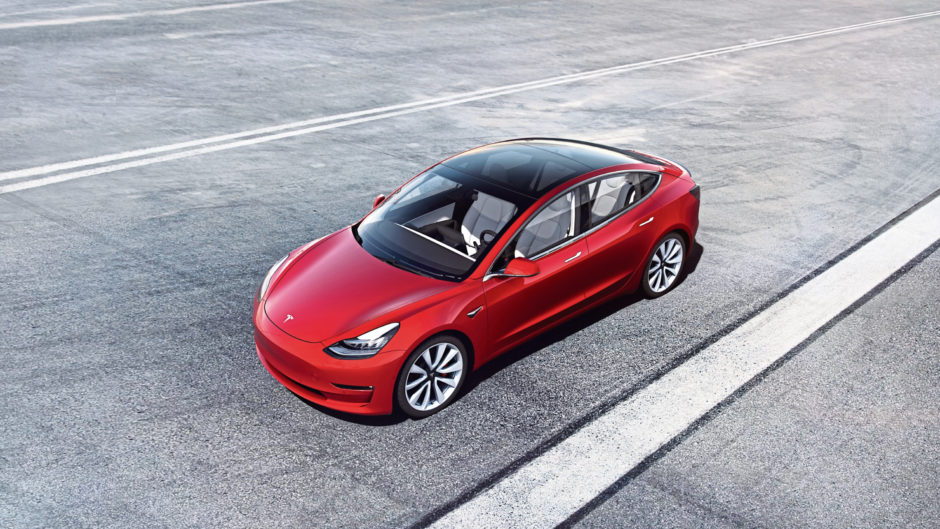 Three versions will be sold here, Standard Range Plus, Long Range AWD and Performance. The Performance version is the most expensive, with a price tag (including grant) of £56,900.
First UK customer deliveries will take place in June, Tesla says – although the company has made such claims before only to suffer production issues.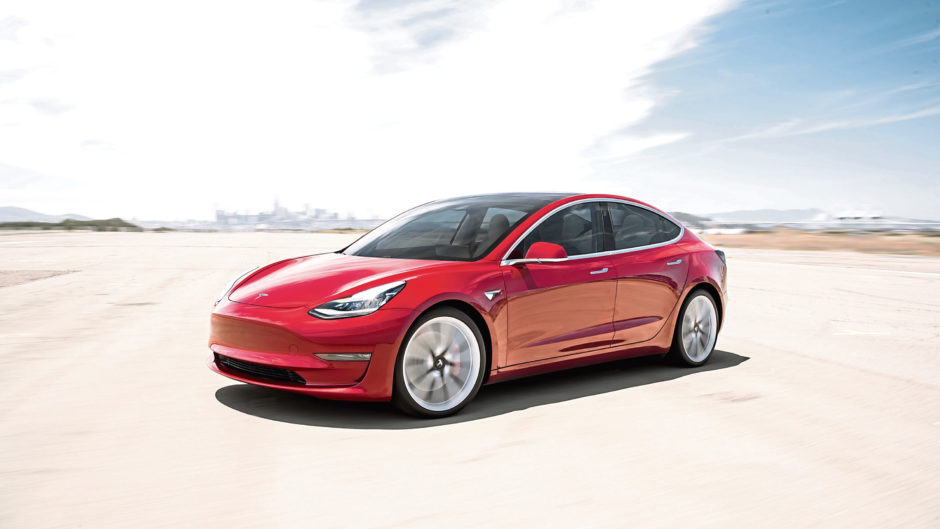 Past mishaps notwithstanding, Tesla says those who paid a £1,000 deposit will receive their cars next month. Anyone signing up to buy a Model 3 can expect to join a lengthy waiting list, however.
The standard Model 3 has a range of around 258 miles and gets from 0-62mph in 5.3 seconds. Go for the Long Range version (which also comes with four-wheel drive) and you get 348 miles' range and 0-62mph in 4.5 seconds. It costs a chunk more though, at £47,900.
Performance models cover 329 miles per charge and sprint to 62mph in 3.2 seconds.
All models will have Autopilot, which accelerates, brakes, and steers the car in lane on motorways and dual-carriageways.
The Model 3 also falls foul of the government's changes to VED (what many people call road tax), which were made in the unpopular 2015 budget.
This means any car with a list price over £40,000 has to pay £310 a year for five years from its second year onward.
But wait, I hear you say, the Model 3 costs £38,900. Very true, however that price is after the £3,500 government grant – full list price is above £40,000.
So while the first year's VED is free, Tesla buyers have to stump up £310 a year for the next half decade – nearly half the amount of the grant.
So much for the government's vaunted ambition to get us all driving zero-emission cars.
jmckeown@thecourier.co.uk