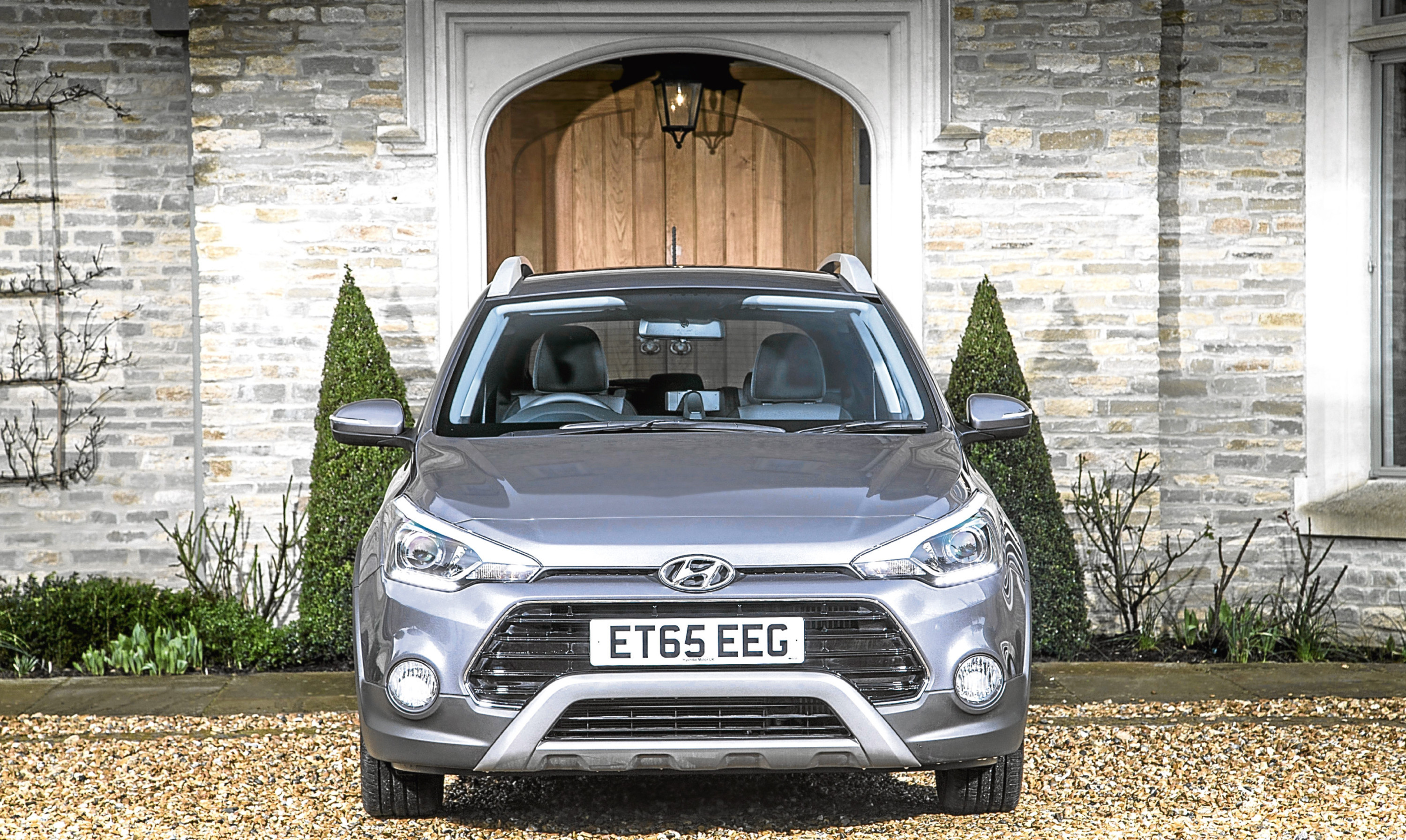 The crossover is the new king of the road.
It barely feels like a day passes without at least one manufacturer announcing another one.
This is Hyundai's latest stab at the genre. The i20 Active takes the South Korean car maker's popular supermini and adds a few off road accoutrements.
Chief among these is a 20mm higher ride height. The seats are mounted higher as well, to give a more commanding view, and the exterior looks a lot more rugged.
What it doesn't have, of course, is four-wheel drive. Crossovers are about image and comfort – they only need to be able to look like they'd be good off road.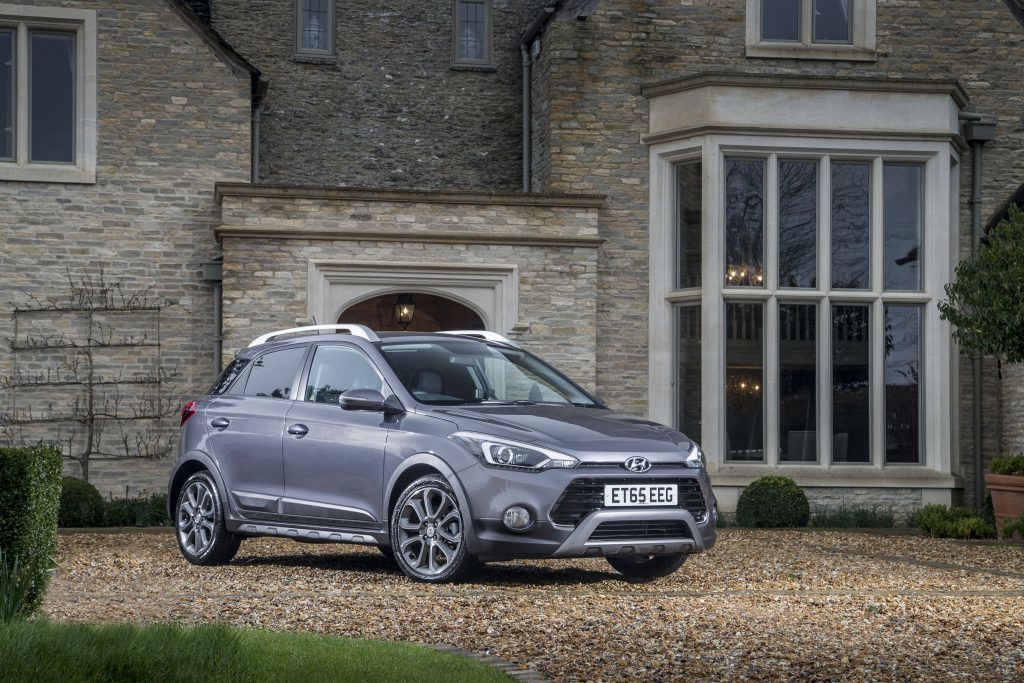 The i20 Active comes hot on the heels of the Hyundai Tucson, the excellent replacement for the unloved ix35.
The Tucson is a fantastic car, every bit the equal of the Nissan Qashqai and Kia Sportage, and Hyundai will be hoping some of its lustre rubs off on the much cheaper i20 Active.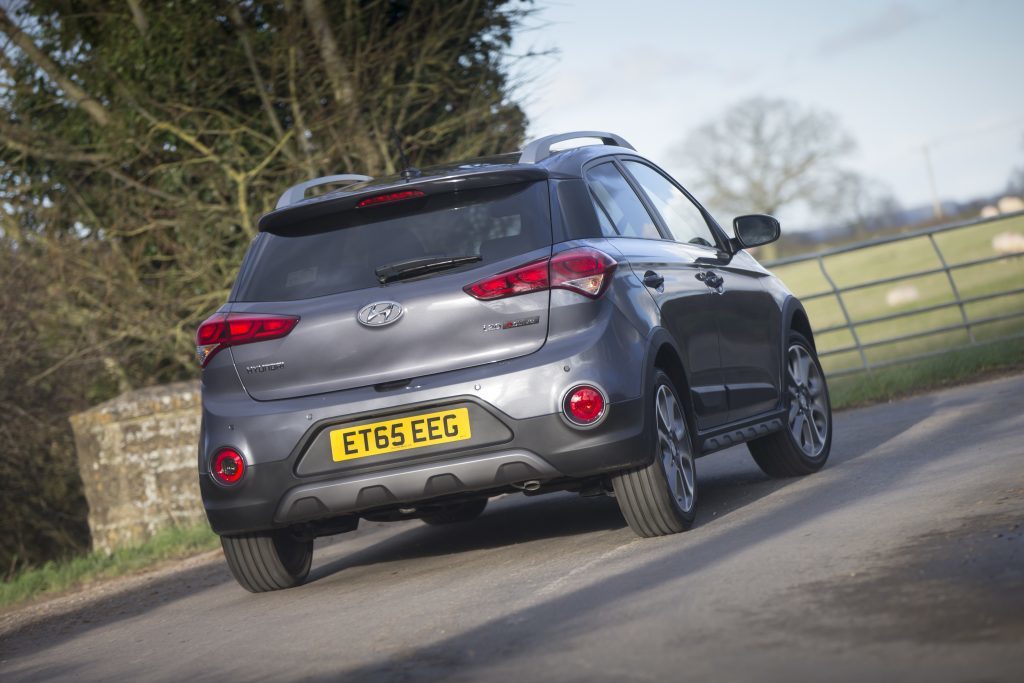 The first i20 was released back in 2008 as a competitor for the likes of Ford's Fiesta, Vauxhall's Corsa and the Volkswagen Polo. The second generation version has proved to be spacious, good value and a definite improvement on the old car, although critics complained about a lack of a standout engine choice.
Hyundai has now addressed this issue, with a cutting edge 1.0 litre turbocharged petrol engine that offers an impressive blend of power and economy.
There's 100bhp, which is plenty for a little car like this. Combined economy is almost 63mpg and emissions 104g/km, meaning it costs buttons in VED.
It's the only engine choice for the i20 Active but fortunately it's a very good unit.
It gives the car enough get-up-and-go – 0-62mph takes 10.7 seconds – and economy that matches many diesel engines.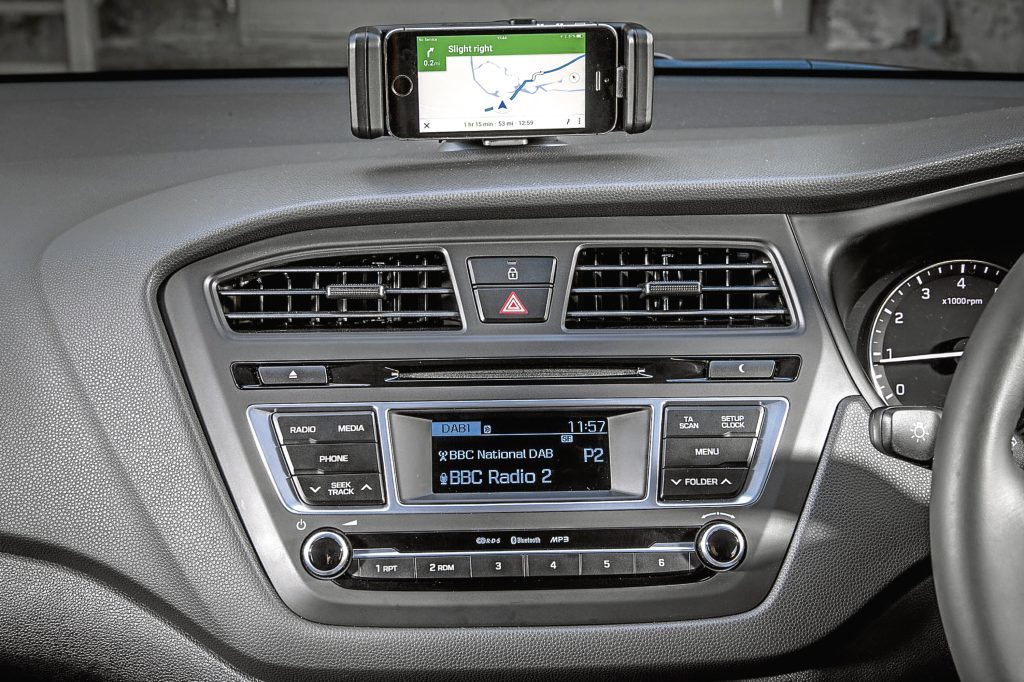 There's a £1,200 premium for the Active model, meaning prices start at around £15,000. My press demonstrator had a fancy metallic paint job, which took its cover price to £15,775.
Once upon a time Hyundai and its sister company Kia dramatically undercut rivals like Ford and Vauxhall.
Prices have now caught up with those more established car makers but the South Koreans offer better value when it comes to standard equipment.
The i20 Active came with alloy wheels, LED daytime running lights, rear privacy glass, digital radio, parking sensors, electric windows front and back, voice activated Bluetooth, air conditioning and cruise control.
It's pretty good value, although it must be noted that some rivals, such as the Nissan Juke and Suzuki Vitara, are cheaper still.
On the road, the little Hyundai is very competent indeed.
It rides comfortably, remains composed through the corners, and has an easy gearchange, clutch action and steering.
It's not the most dynamic car in the world and it won't thrill petrolheads but that's not what it was put on this planet for.
It's easy and straightforward to drive and, being a Hyundai, should hardly ever go wrong. There's a strong five-year warranty just in case something does.
Personally I would find it hard to pick the i20 Active over a Suzuki Vitara which is bigger and is available with four-wheel drive.
It all depends what your needs are, though, and I certainly wouldn't berate anyone for buying the Hyundai.
It looks decent, is a cinch to drive, ought to be reliable and comes loaded up with kit.
Price: £15,775
0-62mph: 10.7 seconds
Top speed: 116mph
Economy: 62.8mpg
CO2 emissions: 104g/km