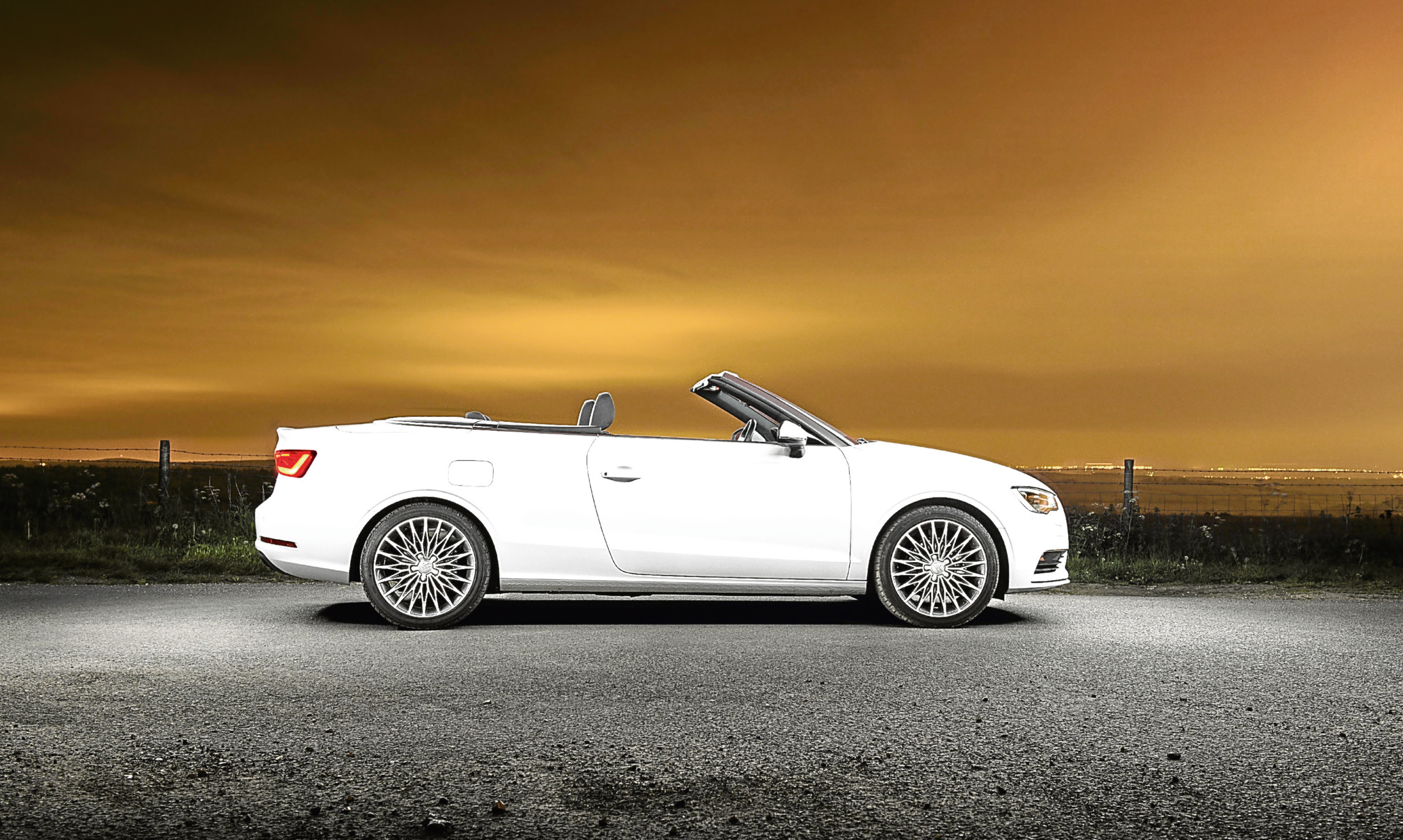 Winter may seem like an odd time to be road testing a convertible but, petrol head that I am, I'll drive almost any car in any conditions.
Besides, if you're a canny buyer the dark months are the best time to negotiate a discount off the convertible you spent the summer coveting.
I've just handed back the keys to the revised Audi A3 Cabriolet, launched back in the summer.
Costing from around £27,000, it's aimed at well heeled buyers but offers a premium feel.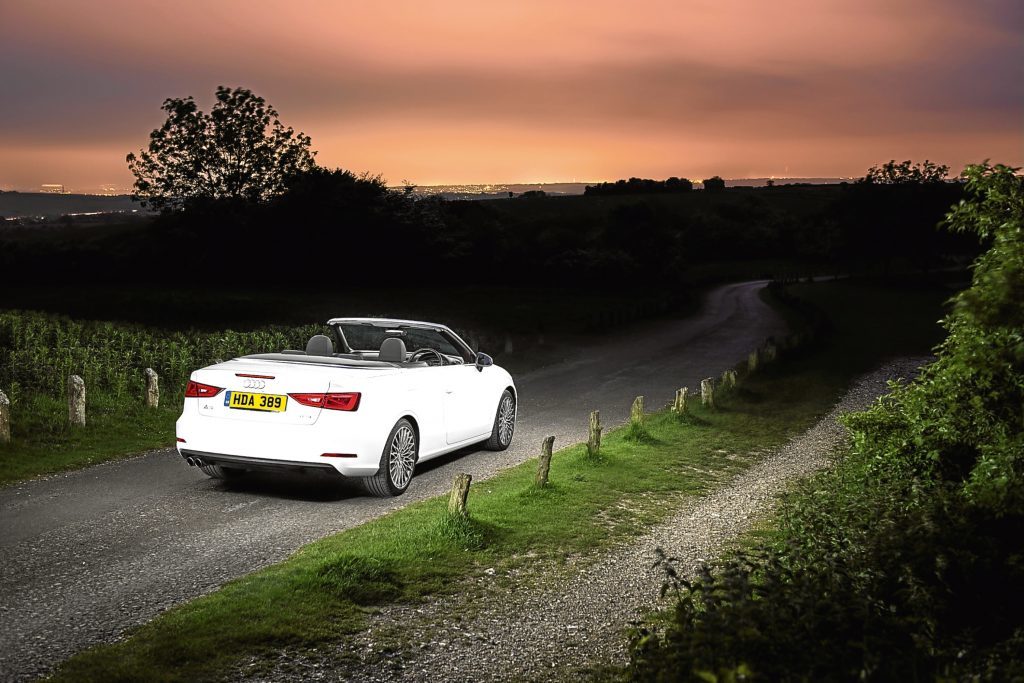 There's an entry level 1.6 litre diesel with 110bhp but the heart of the range is the 2.0 litre TDI with either the 150bhp my car came with or a gutsier 184bhp model. There's also a 1.4 litre turbo petrol that's well worth a look.
It's a beautiful car, low slung and elegant with numerous details that delight the eye.
The beautiful Virtual Cockpit that replaces conventional dashboard dials with a screen comes on upper spec versions of the car and is well worth having.
You can switch between different views using a button on the steering wheel and it also shows the sat nav map.
The soft fabric roof is stretched over a magnesium-steel skeleton and opens or closes electro-hydraulically in less than 18 seconds at speeds of up to 31mph.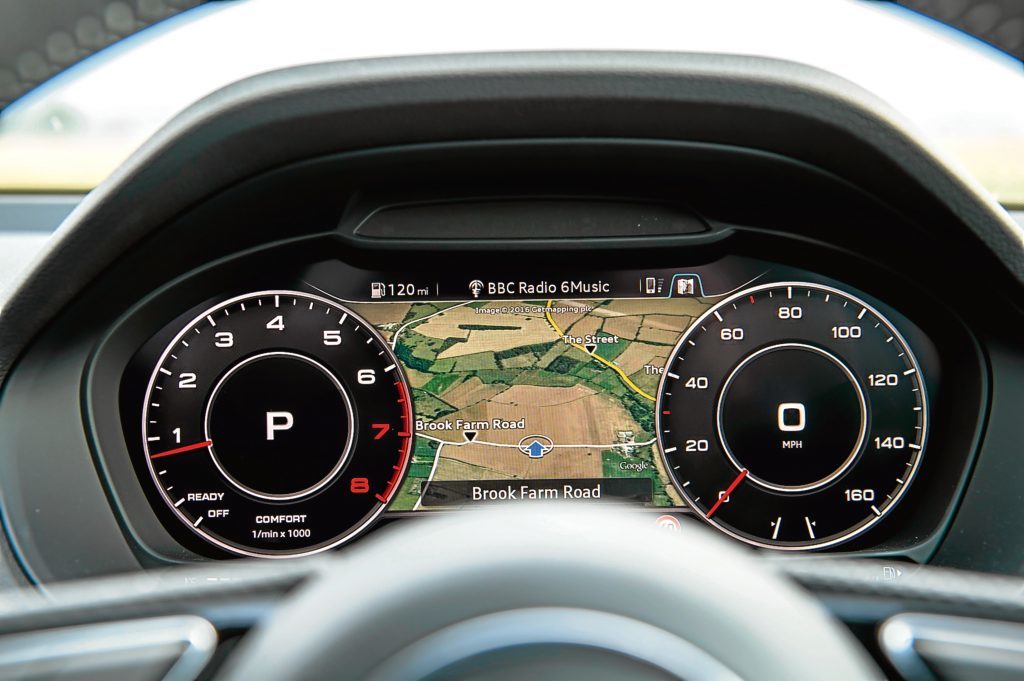 Weight reducing measures like an all-aluminium bonnet help the car feel nimble and improve fuel economy.
Refinement is a strong suit. There's a touch more wind noise than in the hatchback A3 but given there's only fabric above your head it's impressive.
Ride quality is firm but smooth and, while icy roads meant handling limits didn't come anywhere near being explored, it feels flat and composed during cornering.
The 150bhp diesel model I drove (costing £31,340 in S Line trim) returns an official 67.3mpg with emissions of 110g/km. It goes about its business quietly and is particularly refined above 60mph.
The cabin is in a class of its own compared to other convertibles. From the wonderfully user-friendly rotary dial in the centre console to the stitched leather seats and steering wheel controls, everything is beautifully designed and tactile.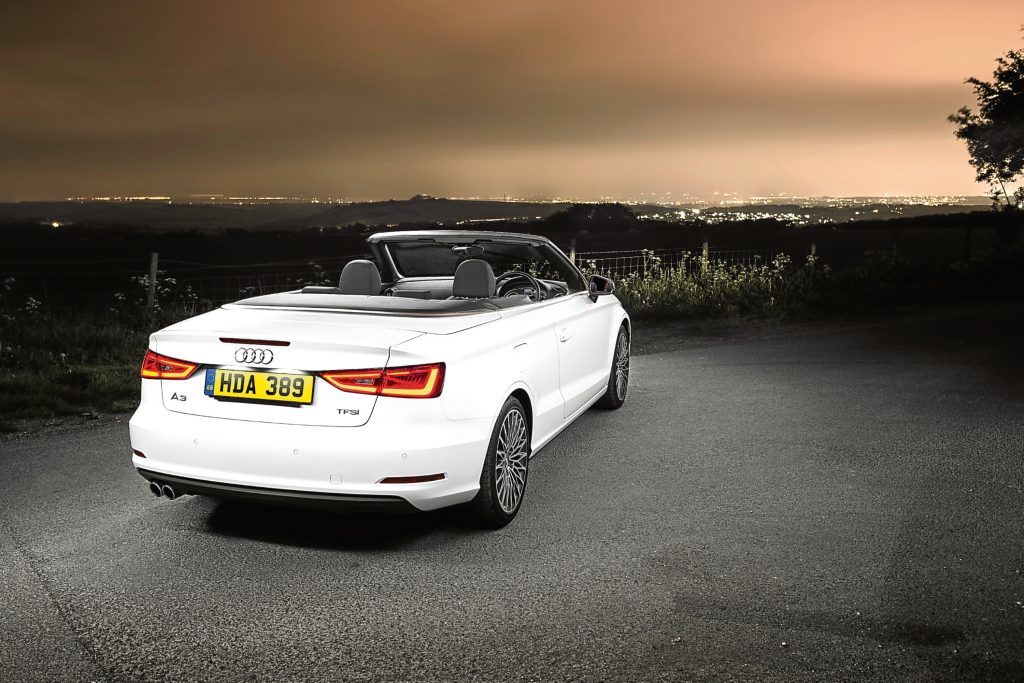 There are a couple of niggles: a long second gear means you need to be in first longer or risk stalling. And wheel spin is an issue on slick roads. If you can afford it Audi's excellent Quattro four-wheel drive would make this the sort of car you could take pleasure from driving in even the deepest depths of a Scottish winter.
Speaking of which, I'm not the sort to let a bit of cold weather stop me from thoroughly testing a car.
So it was with only a small amount of trepidation that I lowered the roof after a training session in Laurencekirk at 10pm last Thursday night.
The temperature on the car computer told me it was minus four outside. I was still warm from the exercise, however, so jammed a wooly hat down on my head, turned the heated seats on full, and cranked heat and fan settings up to the max.
I won't say the next 45 minutes back to Dundee were a terribly comfortable experience – I should have brought a winter coat rather than a tracksuit top – but neither were they an ordeal.
It was a bit akin to sitting in front of a campfire on a cold night. Bits of me (back, legs, feet) were toasty and other parts (shoulders and hands) were feeling the pinch.
Overall, cruising along the A90 at 70mph with the stars twinkling above my head was a quite wondrous experience, and one that was well worth losing some of the cocooned comfort that drivers of closed top cars are afforded.
Price:
£31,340
0-62mph:
8.9 seconds
Top speed:
139mph
Economy:
67.3mpg
CO2 emissions:
110g/km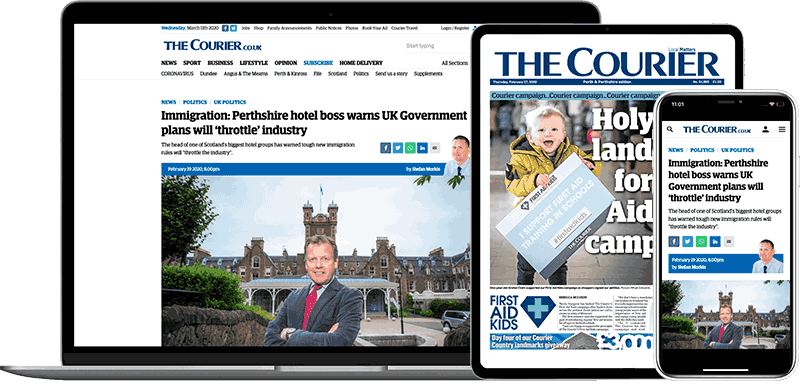 Help support quality local journalism … become a digital subscriber to The Courier
For as little as £5.99 a month you can access all of our content, including Premium articles.
Subscribe