Citroen C5 Aircross combines comfort and style
The Citroen C5 Aircross is yet another entrant into the already crowded family SUV market.
What sets it aside from the majority of its rivals, however, is that Citroen hasn't tried to pretend their SUV is a sports car.
BMW might try to fool you that an X5 is "the ultimate driving machine" when in fact it's a huge, comfortable barge that goes round corners better than expected for a car of its bulk.
With Citroen it's unashamedly about comfort – with a dash of style thrown in.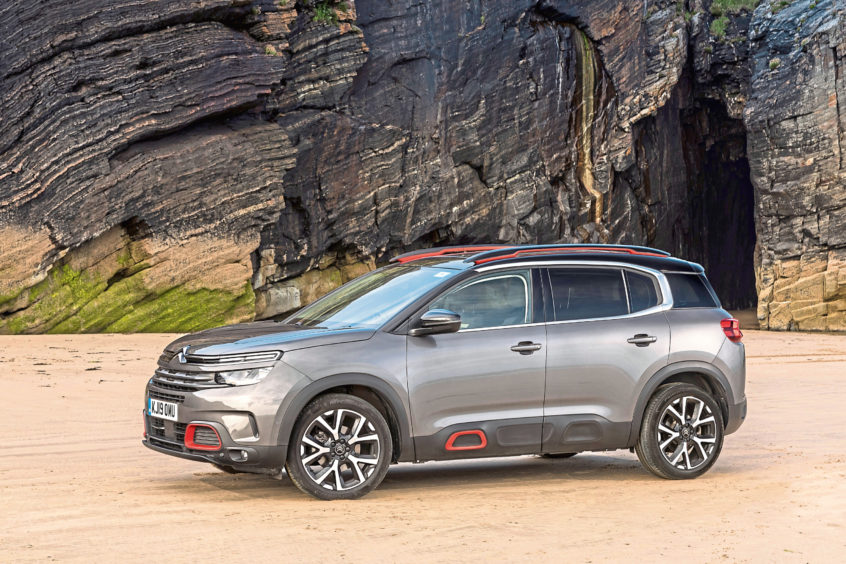 Although it's based on the same platform as the Peugeot 3008 and the Vauxhall Grandland, the C5 Aircross has its own distinctive design. From the spaceship-like headlamps to the chunky sides, curvaceous rear end and two tone body/roof panel, it's a good looking beast.
Inside there's a neat, minimalist layout dominated by a large central touchscreen and a digital display for the driver. Regular readers will be aware I'm old fashioned and prefer buttons, but it looks great and it customisable, so the driver can choose their preferred layout.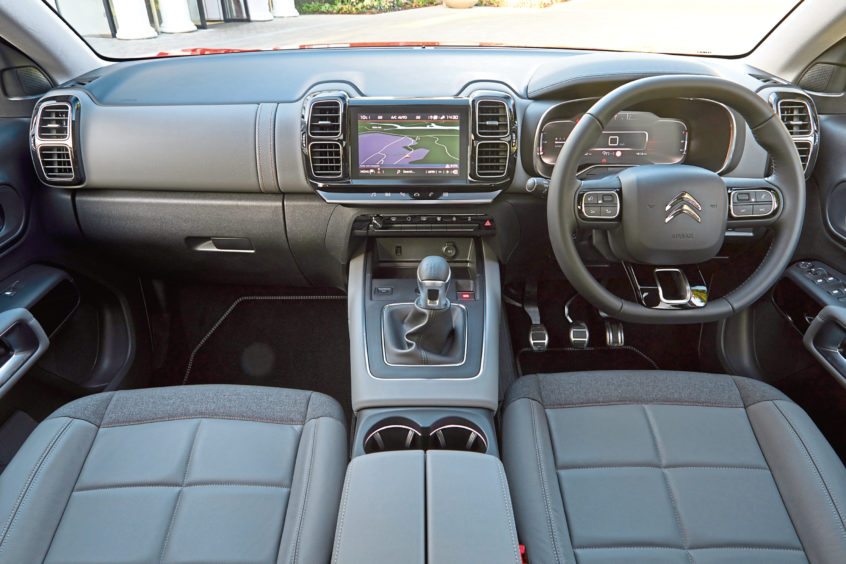 Buyers have the choice of two petrol or two diesel engines, and a plug-in hybrid will join the range next year. Unlike the Peugeot 3008, which is all-wheel drive Citroen's hybrid system will be front wheel drive, but should cost less.
There are a 1.2 litre, 128 bhp and 1.6 litre, 178bhp petrols. Diesel buyers can have the 128bhp 1.5 litre diesel I drove or a 178bhp, 2.0 litre unit. Prices start at a little under £24,000 and my diesel Flair+ model costs £30,825.
The C5 Aircross doesn't play performance as its strong suit, so the 1.5 is perfectly adequate – and returns around 52mpg. Once at cruising speed the engine is surprisingly quiet for a diesel.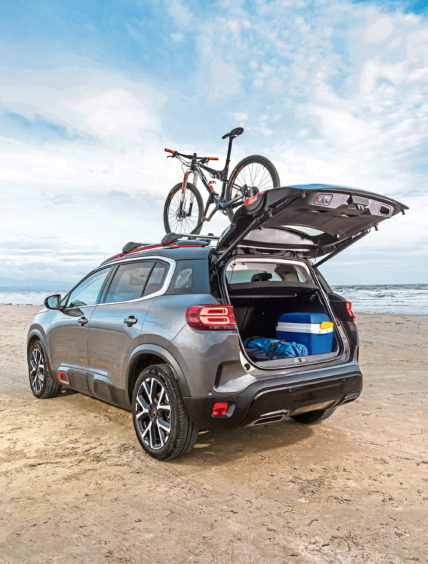 Where the car shines is comfort. The suspension is cossetting almost to the point of being soporific. The seats are wonderfully comfortable too, much more cushioned than those of any rival I've driven. It's also roomy – I took three adults to Edinburgh and no one complained about head or legroom, partly thanks to the clever rear seats which slide forward or back. Slide the seats fully forward and the boot's an enormous 720 litres, or 520 litres if you prioritise legroom.
Throw it into a bend too fast and the C5 Aircross wallows and flounders, but then razor sharp handling is not exactly what people buy SUVs for.
If you aren't fussed about driving fast and want something that combines comfort, space and style, this is it.
---
Price:
£30,825
0-62mph:
11.8 seconds
Top speed:
118mph
CO2 emissions:
106g/km
Economy:
52.3mpg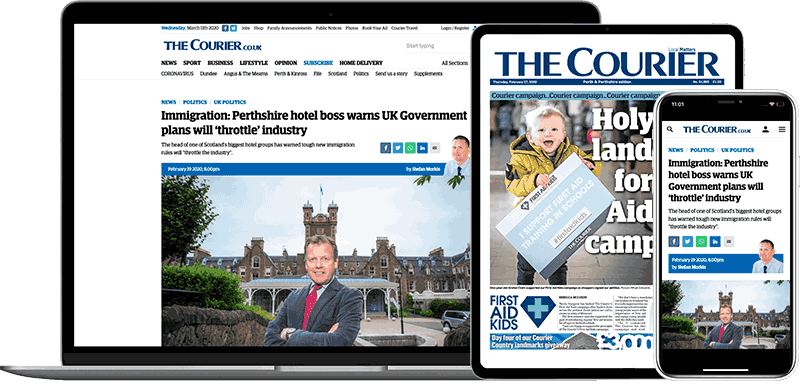 Help support quality local journalism … become a digital subscriber to The Courier
For as little as £5.99 a month you can access all of our content, including Premium articles.
Subscribe