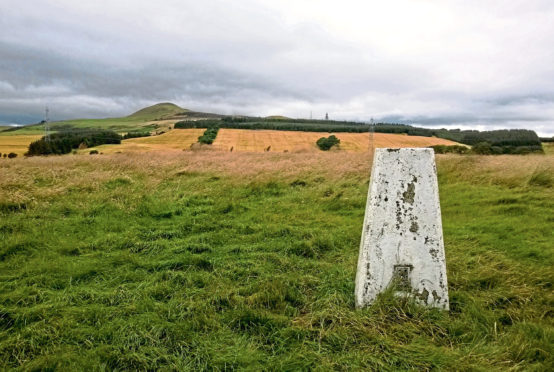 Formonthills Community Woodland sits on the northern edge of Glenrothes.
When I first visited this patchwork of new planting, mature trees, wildflower meadows and open ground interspersed with sculptures and quiet spots to sit at New Year it was en route to the summit of East Lomond.
Cutting through Formonthills from the Fife Coast and Countryside Trust's ranger centre and car park at Pitcairn, the hike to higher ground offered a brief taste of the delights of the woodland and neighbouring Coul Den Nature Reserve, inspiring me to return and explore further.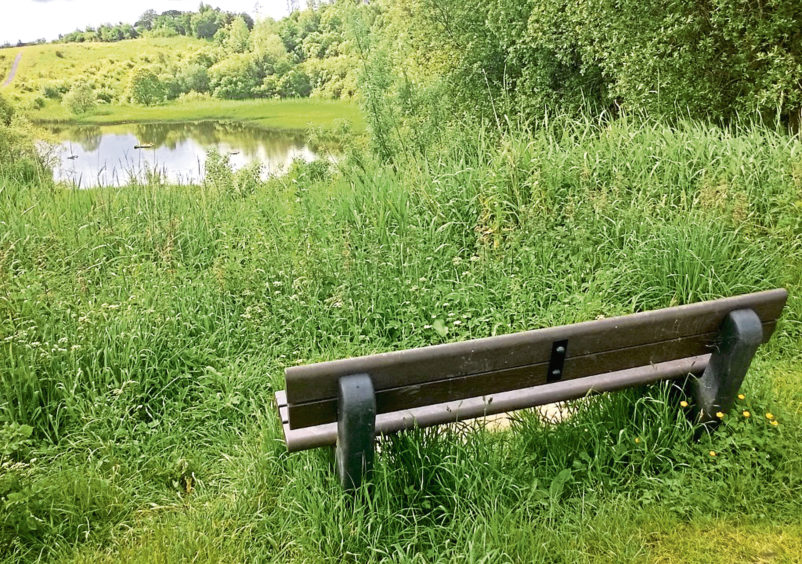 Numerous tracks and trails popular with locals and dog walkers radiate through the trees, an information board and map at Pitcairn offering plenty of ideas for short, undemanding leg-stretchers.
Studying the possibilities, I decided to aim first for Rhind Hill, a small peak to the west that sits above the forest, before looping back via Coul Den where a reservoir lurking in the trees once served the whisky industry.
Heading off through mature deciduous trees and tall conifers, I quickly settled into my stride, the path beneath my feet rising over a swathe of open grassland, above which a stone circle sits, to reach a sundial.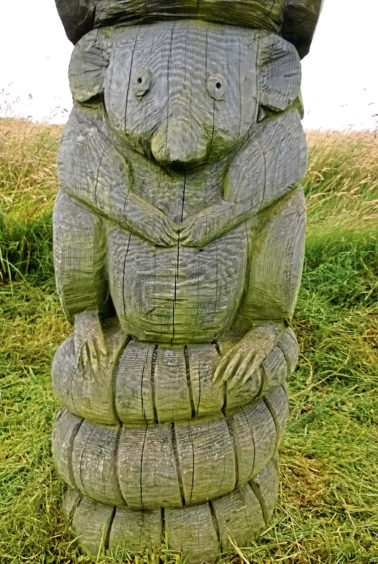 There are lots of quirky little sculptures and carvings tucked away amongst the trees and these not only add interest to an outing here but also aid navigation along the proliferation of paths.
Happy I was on the right track, I progressed on to the stone owls – small painted stones marking the next junction – and then a steading and car park at Formonthills, another access point to the community woodland, which was planted out in the 1990s.
From a wooden gate below a water storage tank, a grassy waymarked trail leads on through the trees, curving up on to Rhind Hill. The red arrows call be followed to a prominent totem pole of carved woodland creatures where a path breaks left to the top.
However, I branched off a little earlier, an obvious enough way climbing along the edge of a band of established conifers before clambering over the grassy slope to the exposed trig point.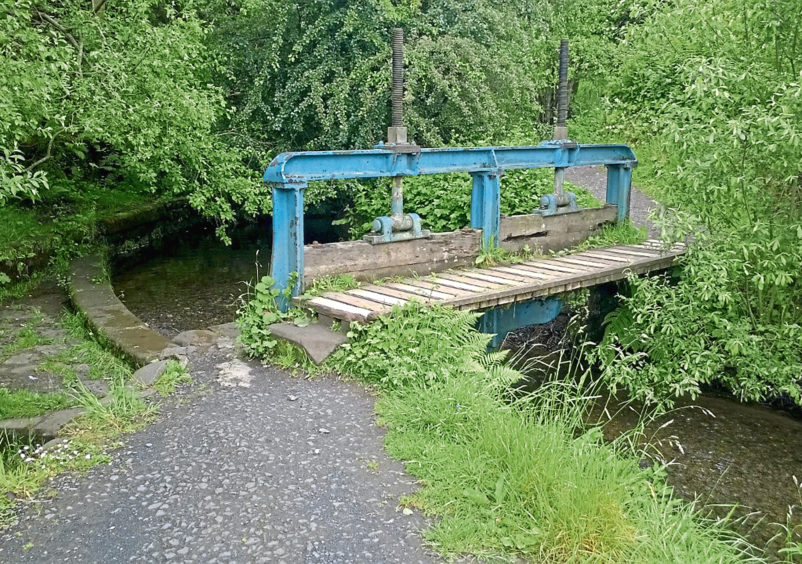 Rhind Hill may only be 233 metres high but it is a cracking viewpoint with surprisingly extensive vistas south over Fife to the Firth of Forth. To the north, arable fields, heath and moorland slope up to the summits of West Lomond and East Lomond, an impressive backdrop.
Descending back into the trees, I weaved my way through the northern half of the plantation, meeting up with the route I had taken earlier in the year on my ascent of East Lomond as it dips into a gorge to cross Conland Burn.
Wandering downstream over an old cast iron weir, I entered Coul Den Nature Reserve, another leafy enclave, the woodland here flanking a reservoir built in 1890 to supply water to the John Haig whisky bottling factory in Markinch.
Decommissioned in the 1980s when the plant closed and partially drained, the shallow loch is now a haven for amphibious wildlife, plants and birds.
Crossing then re-crossing the stream above the pool, the path descends by a band of oak and beech, looping below the sloping grassy embankment that holds back the water before returning along the edge of the nature reserve to Pitcairn.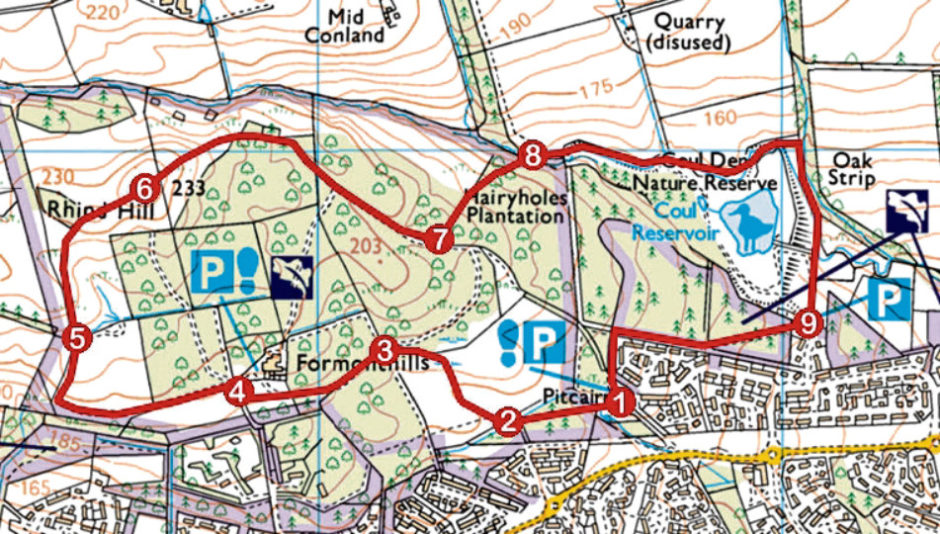 ROUTE
1. Pass between recycling bins at top of car park and follow woodland path west. Dip to cross stream and turn right.
2. Go right across ditch and ascend gravel path. Ignore paths branching left then right and continue on main trail, bearing left to sundial.
3. Continue straight ahead on gravel path to next junction. Bear right then left and continue to minor road.
4. Go right up towards green gates then turn left past wooden gate. Fork left along grassy path, following red way markers.
5. Where waymarked trail swings right, continue ahead, ascending path to summit trig point.
6. Continue over summit, dipping right to woodland. Re-join waymarked path, following it to oak bench then continue straight ahead to next junction.
7. Go left then left again, down grassy path. Leave trees and descend left to power line.
8. Descend steps, cross bridge and go right following path east. Ignore path branching right, cross and re-cross stream and descend south by woodland.
9. Go through gate, pass below car park and bear right along path to Pitcairn.