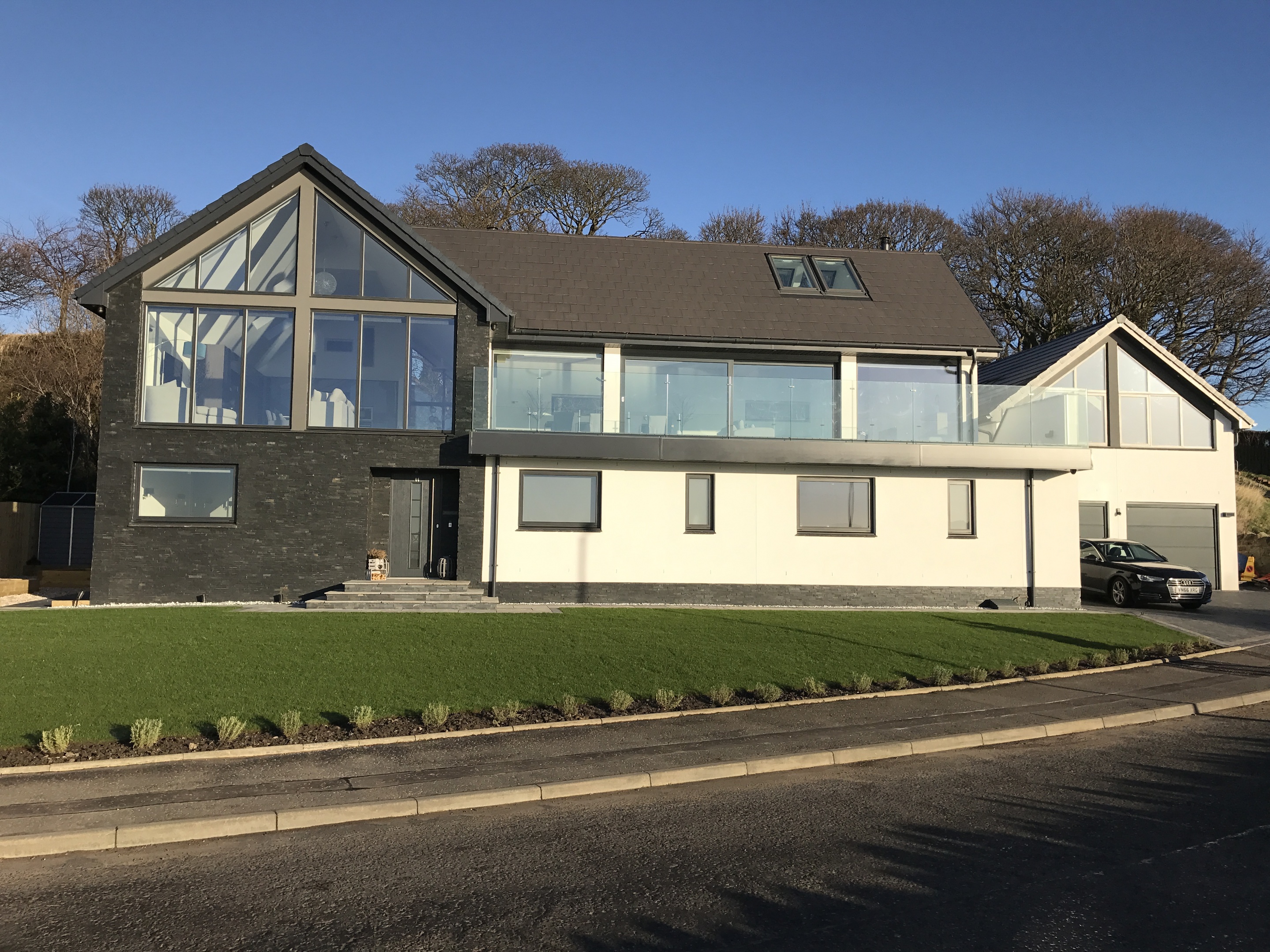 When Alan and Lucy Brown finally found the site The Glasshouse is built on they had looked at over 50 properties.
The couple both grew up in Dalgety Bay and wanted to remain in the Fife coastal town.
"We were out walking the dog one day and saw a for sale sign next to a patch of overgrown woodland by the waterfront," Alan says. "I phoned the agent and it was going to a closing date in two days."
The couple bid just over £31,000 for the property and nicked the plot for just £600 more than the next closest bidder. There was just one problem: it had no planning permission.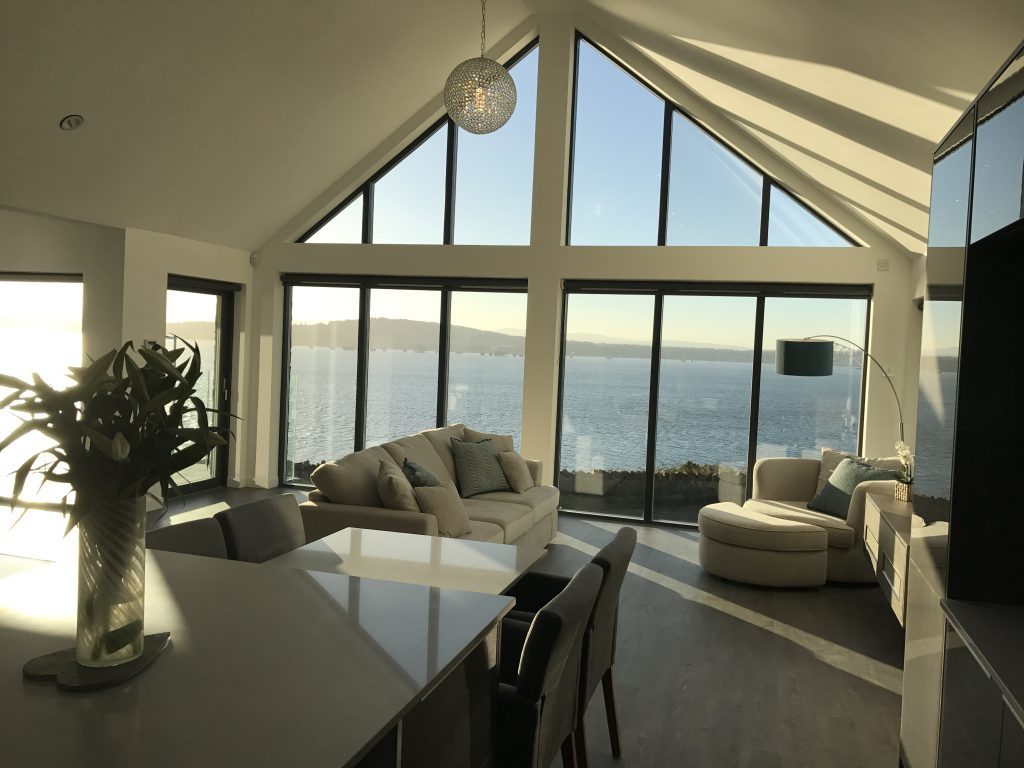 "I talked to our architect, Andrew Black, and he advised us not to apply for outline planning permission but to instead spend a few thousand pounds with him and go for full planning permission on an architect designed property," Alan explains. "We did that and planning accepted it straight away."
Dalgety Joiners carried out the build, which started in October 2015 and was completed in December last year.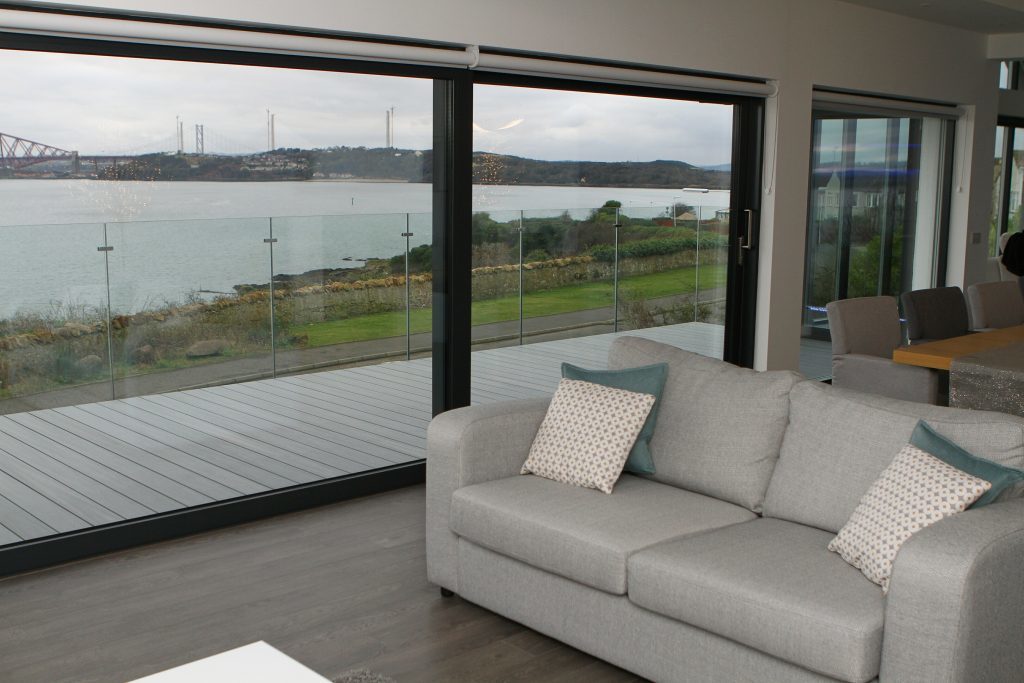 The resulting house is upside down in nature, with the open plan kitchen/dining/living area upstairs – taking full advantage of incredible views over the Forth and prevent prying eyes peering in from street level.
A large glass panel in the floor throws light down into the hallway below. With recessed LED lighting, it makes a striking feature after dark.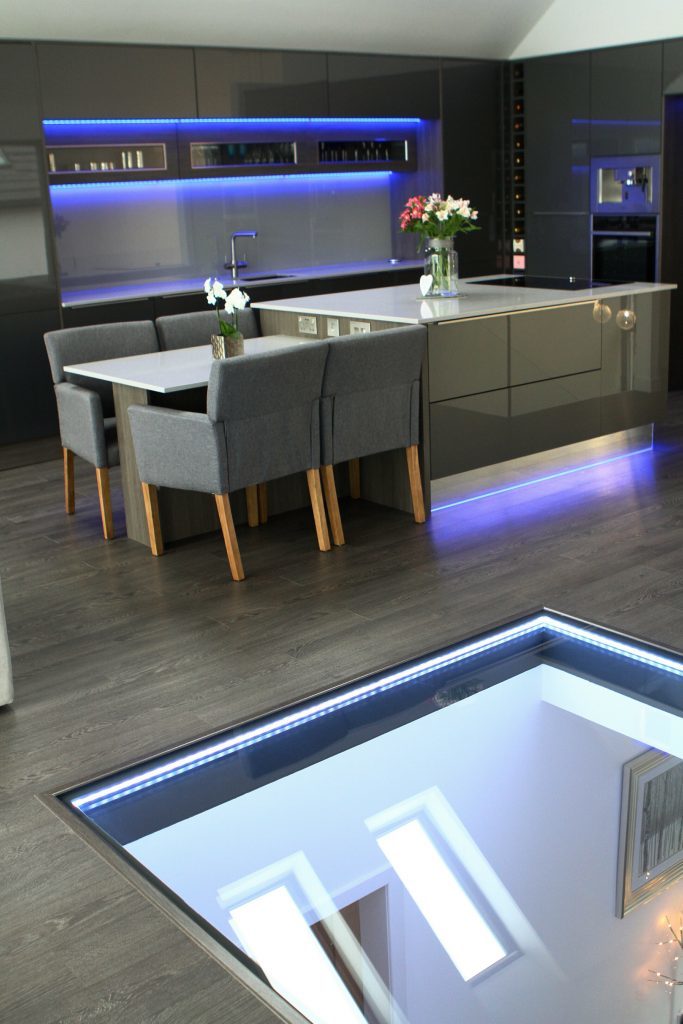 Indeed, lighting is a passion of Alan's and the entire property is beautifully illuminated inside and out.
Delightful little touches are everywhere, such as a secret door that looks like a kitchen unit but pushes back to reveal a small hallway with larder on one side and WC on the other.
There are four bedrooms downstairs: a master with dressing room and en suite, en suite guest bedroom and two bedrooms with interconnecting bathroom for Alan and Lucy's 11-year old twin girls.
Next week the home will feature on More 4's Building the Dream, and presenter Charlie Luxton was present at various stages of the build.
After buying the plot and paying for the build the total cost of The Glasshouse was £480,000.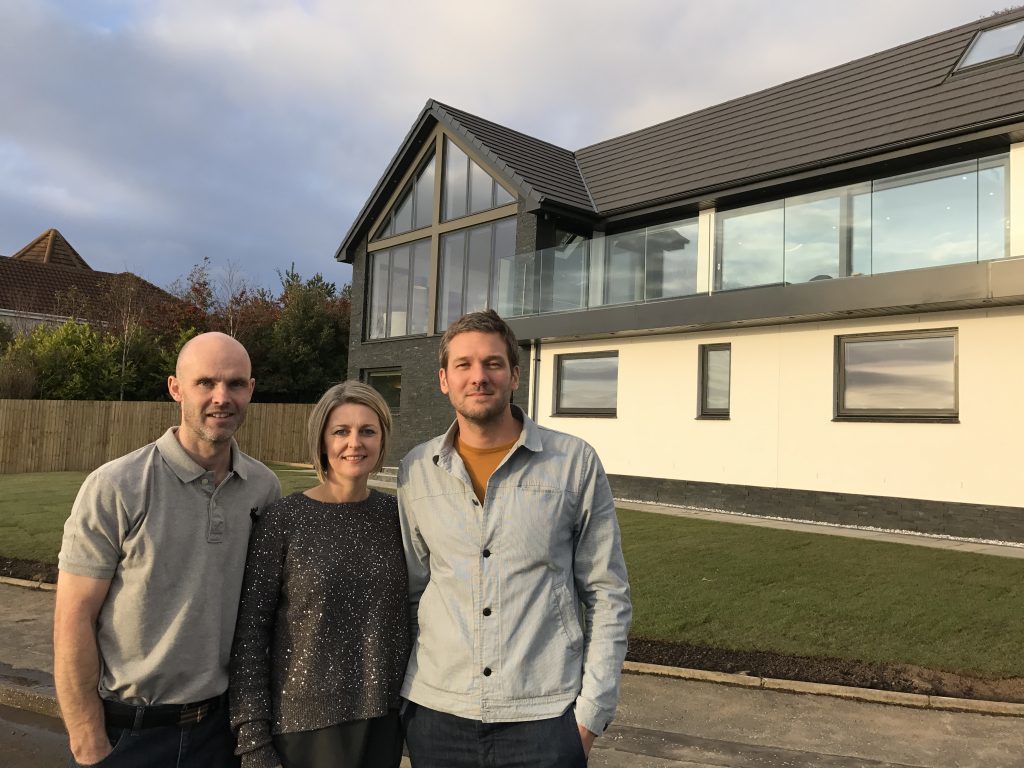 "I'm never going to sell the place so it's academic but the TV show insisted on carryout out a valuation," Alan says. The result: the house is valued at a cool £1 million. "My aim was to get double the value out of what I put in," he adds. "So we pretty much hit that target."
Alan (40) was medically retired at the age of 32 after suffering a brain haemorrhage that led to a stroke. Then the night manager at Gleneagles Hotel, he was given a medical pension that he now lives off. He's made a strong recovery and works on voluntary projects with Dalgety Bay Community Woodland Group and Rotary. He also runs cycling proficiency classes at nearby Donibristle Primary.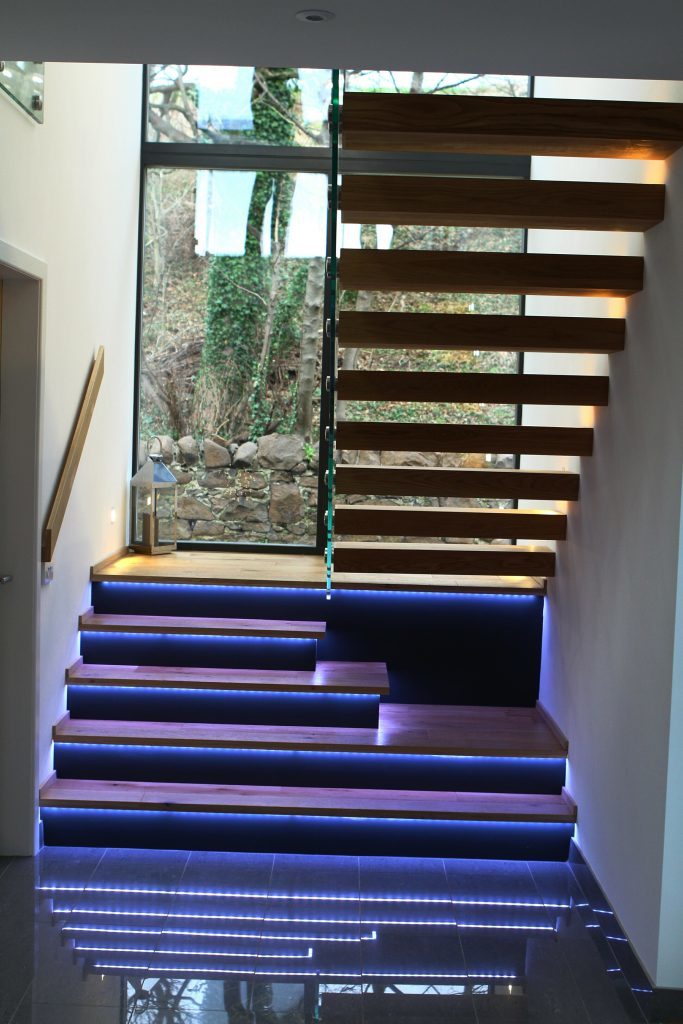 Alan enjoyed every moment of the build process and is itching to do it again. "This is our dream home we'll never move," he smiles. "I'd love to buy a plot and build another house as my next project though."
Building the Dream is on More 4 on Tuesday January 31 at 9pm.