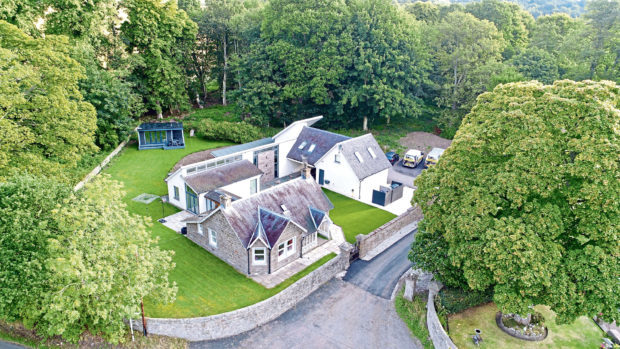 When Callum Milne bought Westlodge in 2006 it was quite literally half the house it is now.
He and his wife Debbie have more than doubled its original footprint with a series of modern extensions that have been carefully designed to complement the original building.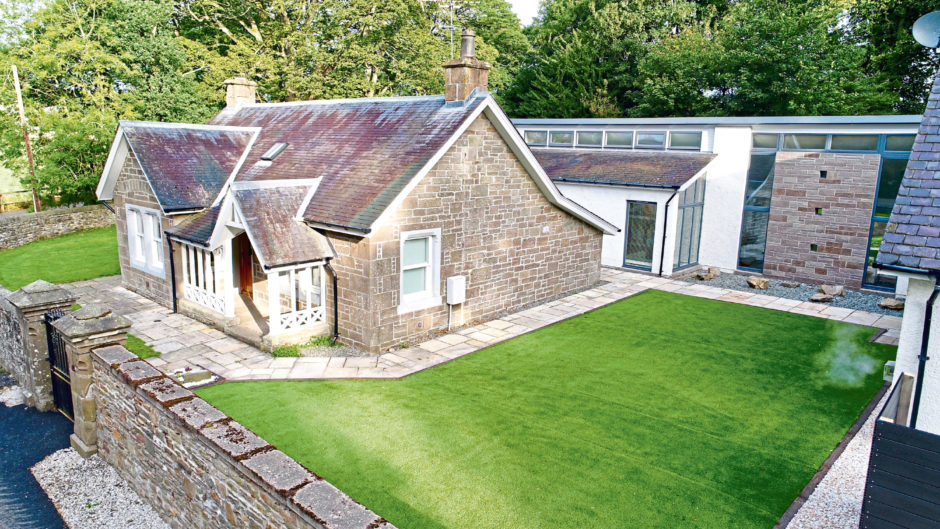 "When we bought the house it was more or less derelict," Callum (46) explains.
"We really liked the location, though, and decided it would make a great home."
Westlodge sits off Baldovan Road, just across the Dighty Water and past the boundary of Dundee.
It would once have been the gate house for a much bigger home, now just a ruin in the trees a few hundred metres beyond.
Callum employed the services of Dundee architect Andrew Black to realise his vision of extending and modernising the house.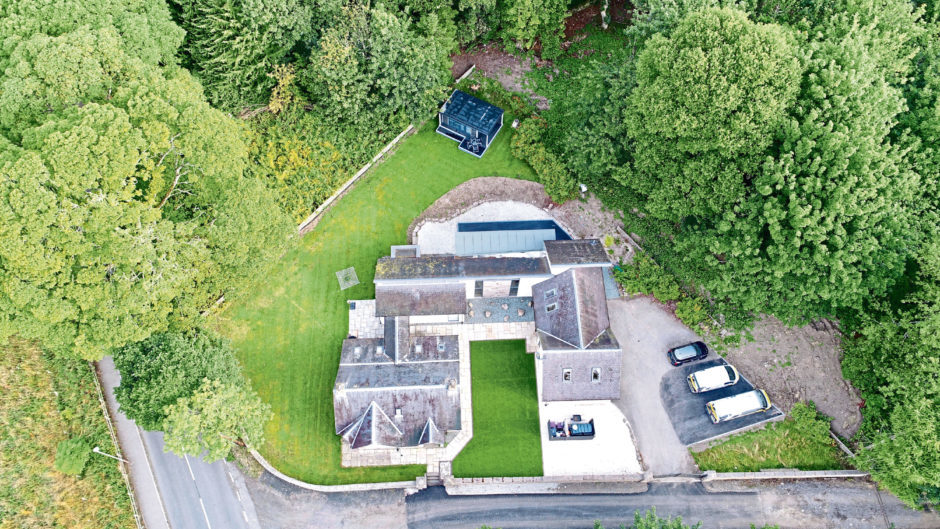 "We wanted an open plan kind of living and a space for my wife to run her business," he continues.
Callum's wife Debbie (35) is a haidresser and the house has a self-contained salon – Debbie is washing the hair of a happy customer when I visit.
The old house was converted into en suite bedrooms, which allow the couple's daughters to enjoy privacy.
A glass corridor links through to the new part of the house where there's a kitchen that's semi open plan to the living room. Debbie's salon is in a corner of the building past the living room while the couple's enormous master bedroom with en suite and dressing room is on the upper floor above the garage.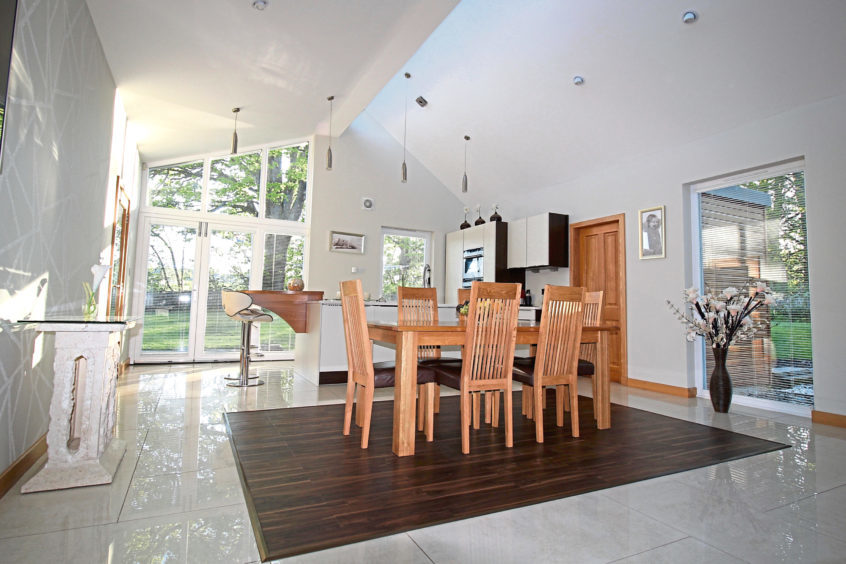 The couple lived in the house for two and a half years before moving to another home they own while the majority of the works were carried out.
They've now moved back into Westlodge and made it their main home.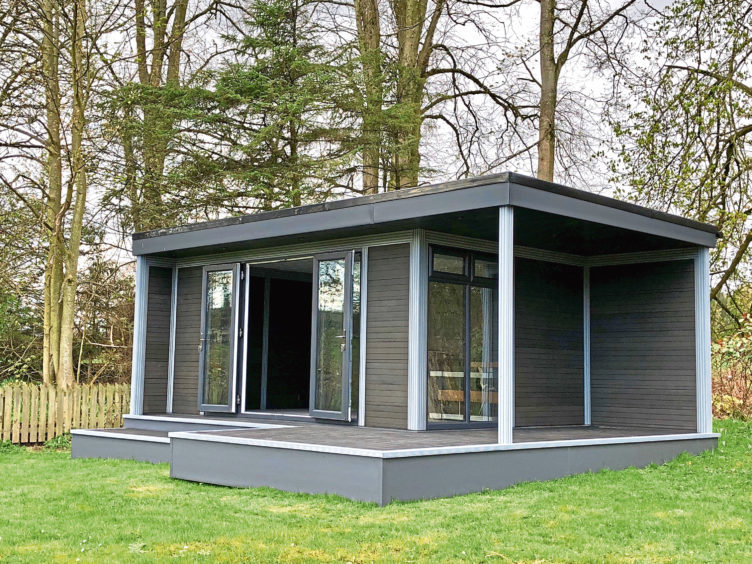 It's easy to see why they love it. It's just a couple of minutes drive into Dundee yet, off a country lane and surrounded by trees, it offers tremendous privacy.
Architect Andrew Black took advantage of the well screened site, making good use of glass. The main rooms have large windows looking onto the woodland at the bottom of the garden and high level windows provide additional light.
Entrepreneur Callum used one of his firms, GoSustainable, for the extension, and a new building method by one of his other companies to construct a home office in his garden.
No More Digging was set up by Callum to provide an environmentally friendly alternative to digging foundations and pouring concrete.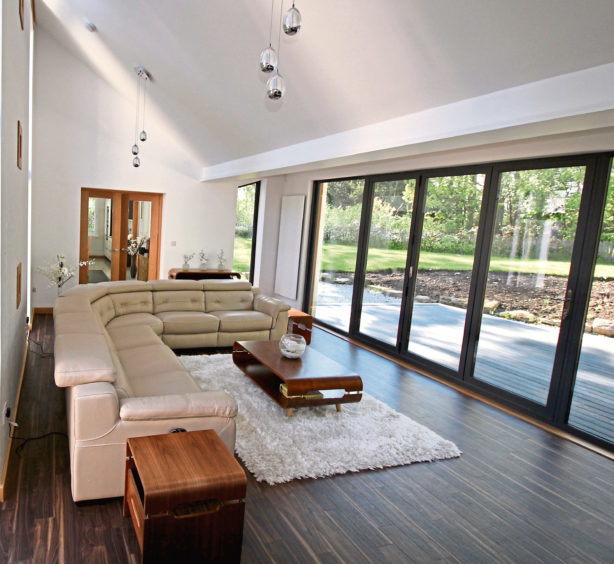 Large galvanised steel screws are bored into the ground, creating a level framework to base a structure on.
"It's must faster and easier than traditional methods and if you ever want to remove the building it leaves no traces behind," Callum says.
jmckeown@thecourier.co.uk