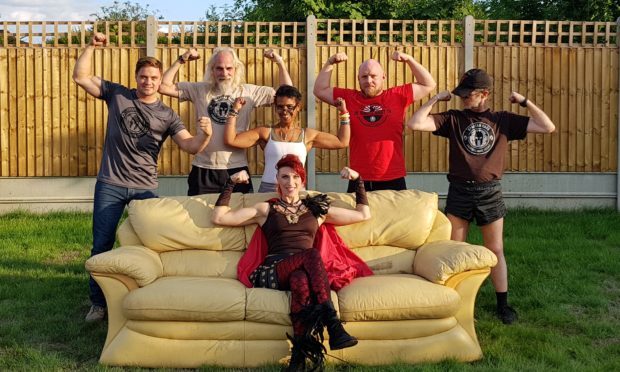 A gruelling obstacle race on the outskirts of Perth will encourage couch potatoes to get off their sofas, but that doesn't mean they have to leave them at home.
The 14-mile course, a first for the Fair City, is expected to draw dozens of hardy souls from around the globe.
Teams will hot-foot it from the city centre, up Kinnoull Hill and through Deuchny Woods.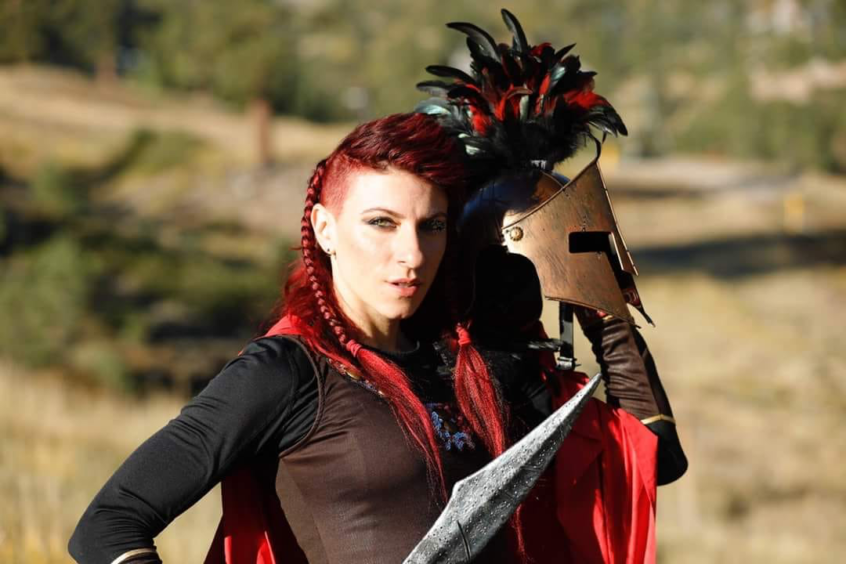 But one glutton-for-punishment team has decided to make the extra tough challenge a little bit harder — they intend to complete their mission while lugging a sofa on their shoulders.
They will carry the weighty piece of furniture through muddy bogs, across water and over nine-foot walls.
Team captain Dashee Vavrova has been training with friends and neighbours using a borrowed settee.
"We borrowed a champagne-yellow, three-seater sofa from a neighbour for training," she said. "When it comes to race day, there will be no lounging around and definitely no rest breaks allowed."
The 23k course, which has more than 30 obstacles, has been named by organisers Spartan Race as "The Beast."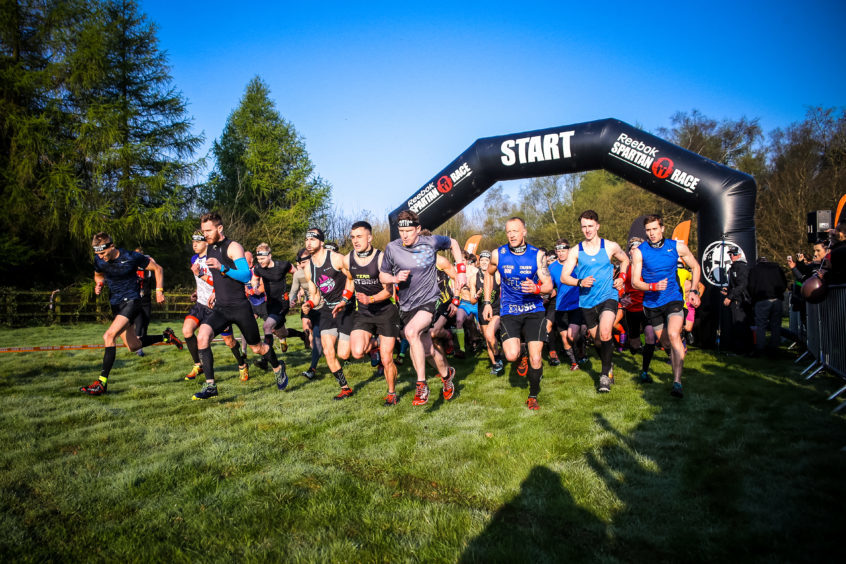 London-based Dashee, 32, who will lead a 10-strong team, said: "We are raising money for Scotty's Little Soldiers, a military charity dedicated to supporting children who have lost a parent serving in the British Armed Forces, so it's all a great cause. They're a fantastic charity."
Dashee, a personal trainer and fitness coach, has run at 25 Spartan events. "Our first training session was very challenging. We had to figure out the best way to lift the sofa off the floor, prop it on our shoulders and carry it safely, while distributing the load equally. It took thought and planning."
She said: "More sofa training in the weeks ahead is definitely needed, and we might head out to the Highlands for a work-out.
"I hope passers-by won't be too surprised if they see us jogging past with a sofa on our shoulders."
Stuart Robinson, CEO of Scotty's Little Soldiers, said the charity relied heavily on public help. "We're honoured the guys have chosen to support Scotty's and we're looking forward to cheering them on in Scotland."
Sam Lansdale, general manager for Spartan Race UK, said he expects thousands of racers and spectators at the Perth event on September 15 and 16.
"It always fills us with great pride when we see racers in our community testing themselves to the limit, and in particular for such a great cause," he said.