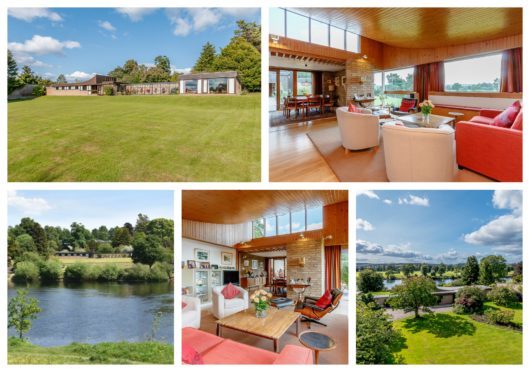 One of many remarkable things about Meadowland is how unobtrusive it is from the roadside.
A set of gates from Isla Road gives a view through trees to the brick rear of the house.
Step inside, however, and your breath is taken away. Full height windows and a huge glazed corridor look over the lawn to the wide ribbon of the Tay, its waters lazily rolling past the house.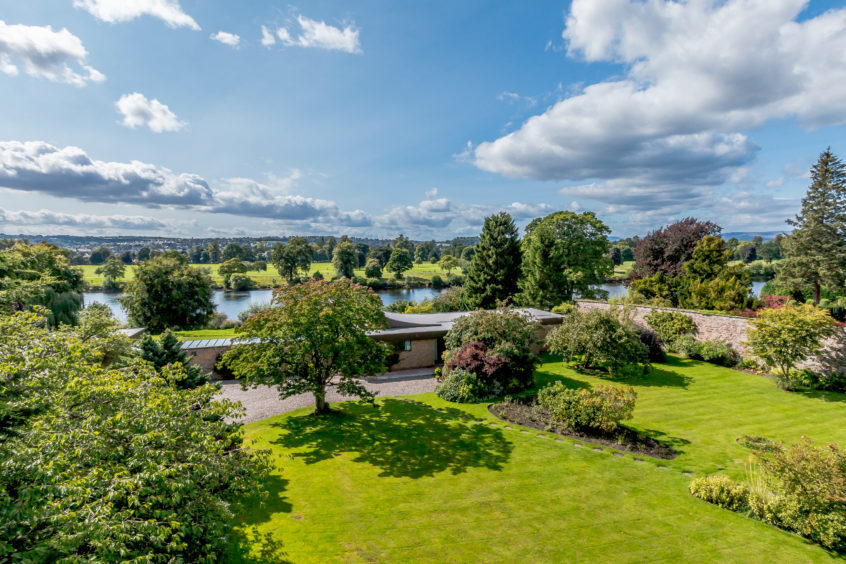 The house was designed by Scottish architects Morris and Steedman.
James Morris and Robert Steedman met at Edinburgh College of Art and studied together in Philidelphia.
They were commissioned by Russell and Muriel Leather, who built the house in 1966.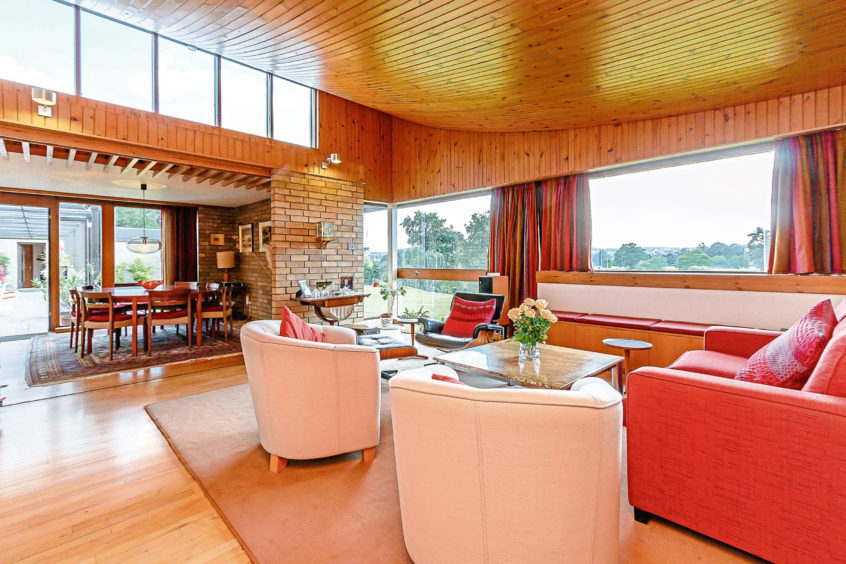 Remarkably, Mrs Leather still lives there – her husband sadly passed away a few months ago at the age of 90.
---
>> Keep up to date with the latest news with The Courier newsletter
---
"We met in Edinburgh in 1958 and got married in 1960," Mrs Leather remembers. "My husband's job took him to Dundee and rather than moving there we decided we would like to live in Perth."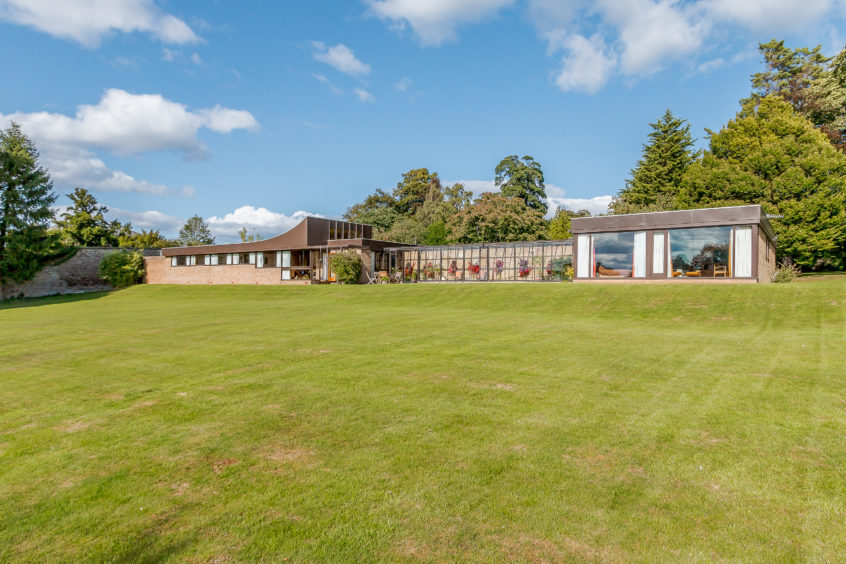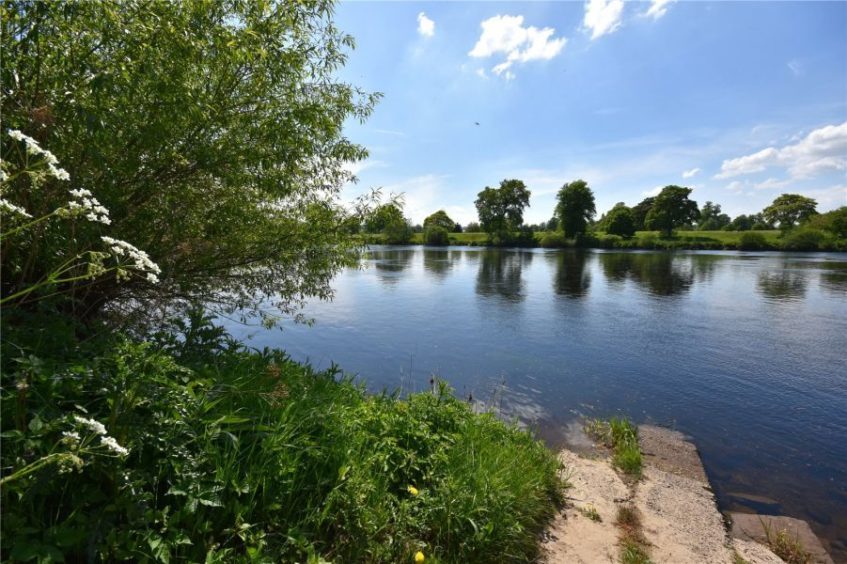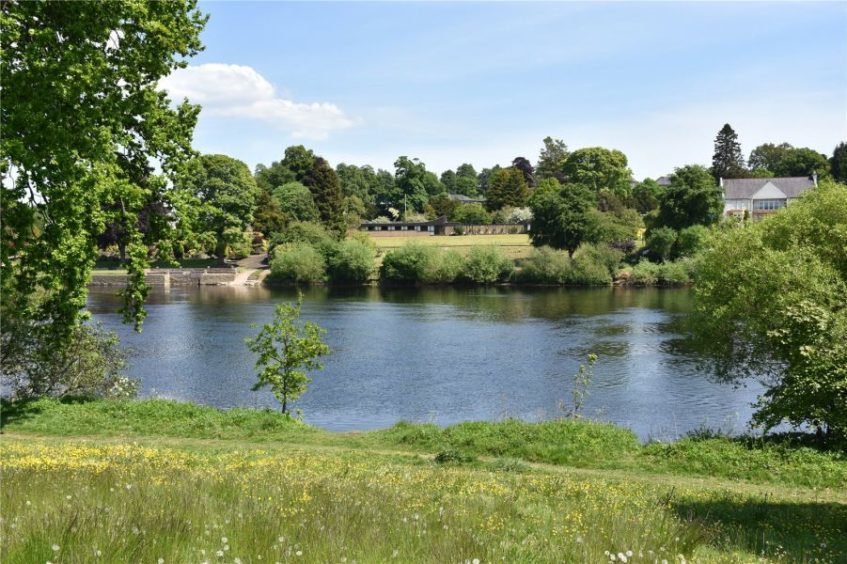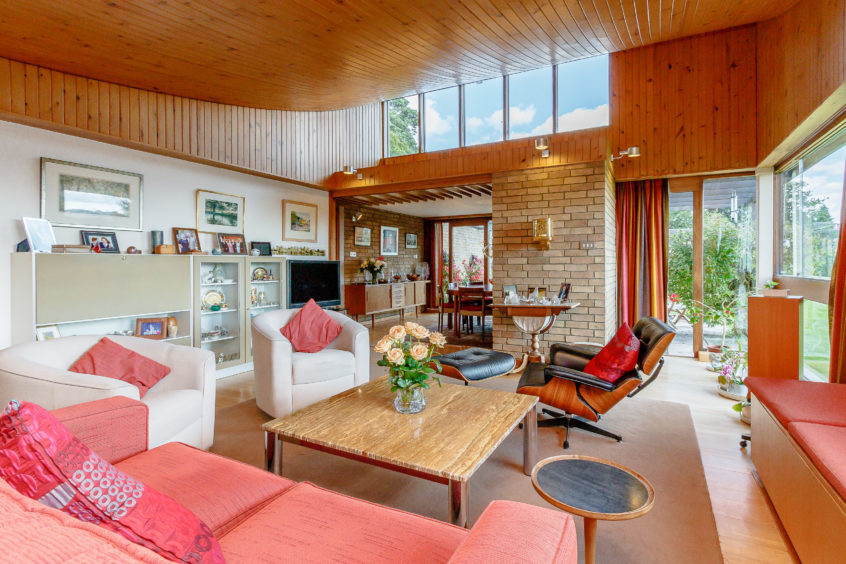 The couple found a site on Perth's Isla Road. Its 1.5 acres of green space sloped gently down to the river's edge and they decided it was perfect for them. "We gave the architects some guidance but mainly they had free rein," she says.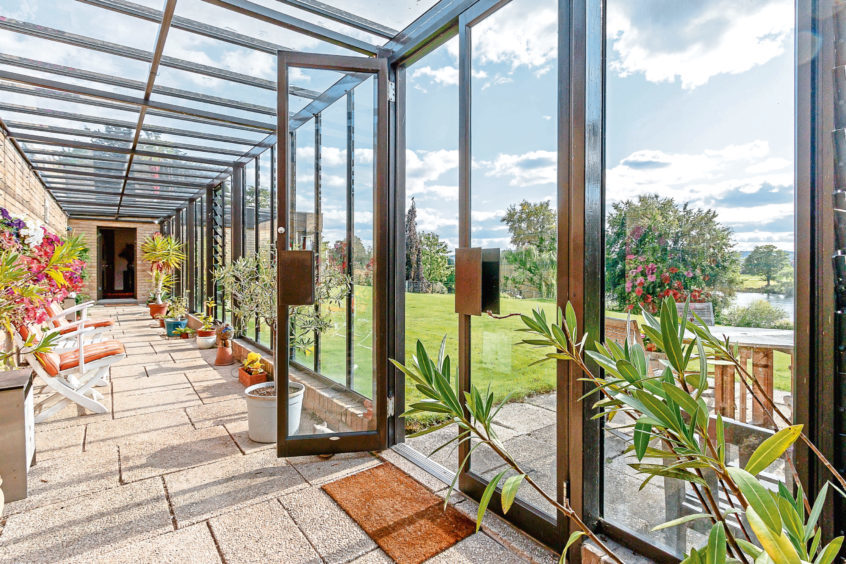 The main house was completed in 1966 and the couple added an extension 10 years later, with a dramatic 16 metre long glazed corridor connecting the two sections.
The centrepiece of the original house is the large living/dining room, ahead of its time in an era before open plan living was popular.
A curved roof stretches up to a set of vertical windows at the roof line that are perfect for capturing the morning sun. The roof's curving shape cleverly hides the water tank inside it.
Folding wooden doors give the flexibility to section the area into three rooms, but Mrs Leather says they always preferred to keep it open plan.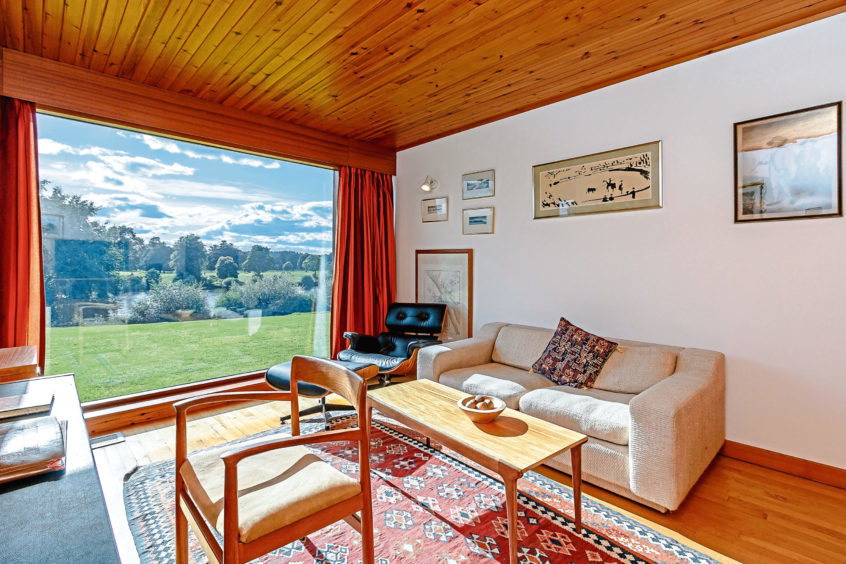 A kitchen, three bedrooms including an en suite master, and a family bathroom complete the original home. The east wing contains two more rooms, one of which is used as a bedroom and the other a study, and a triple garage.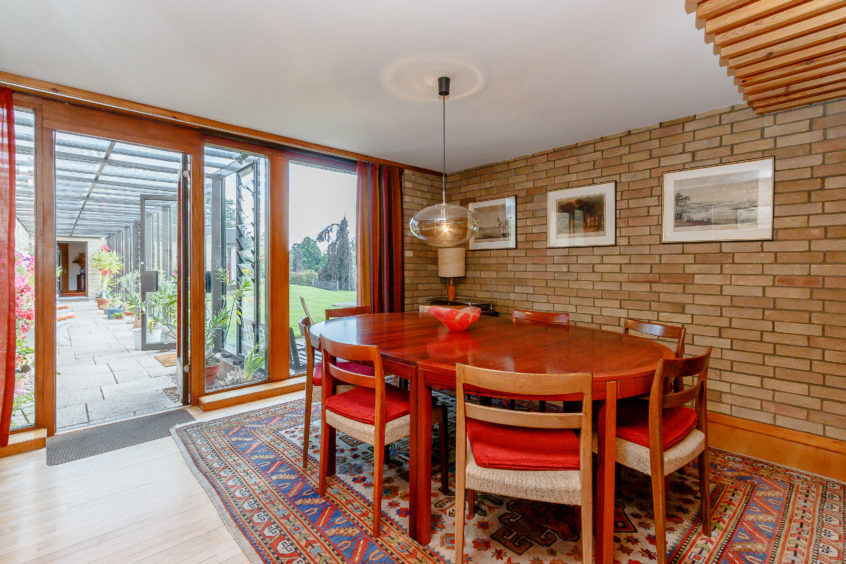 The 1.5 acre garden slopes down to the edge of the Tay , where there's 63 metres of river frontage including a small jetty.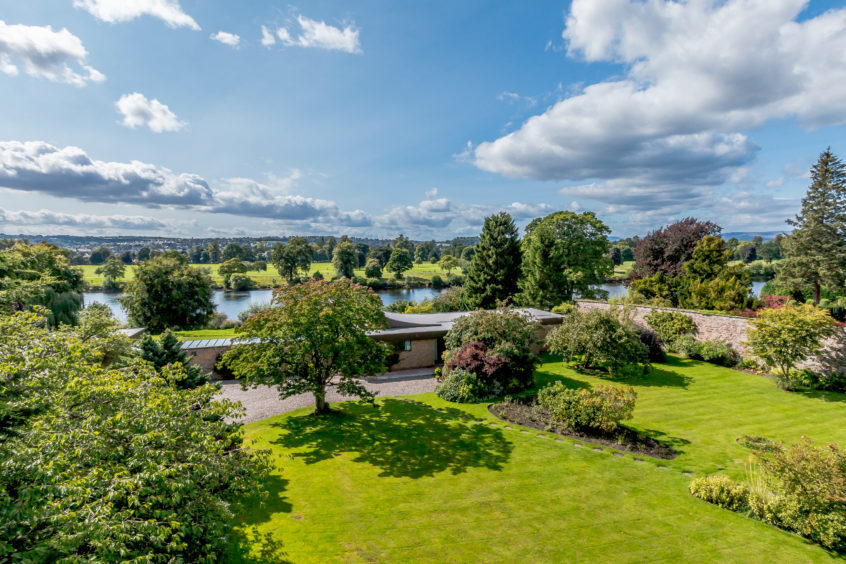 While James Morris passed away some years ago, Robert Steedman is still alive and well, living in Fife.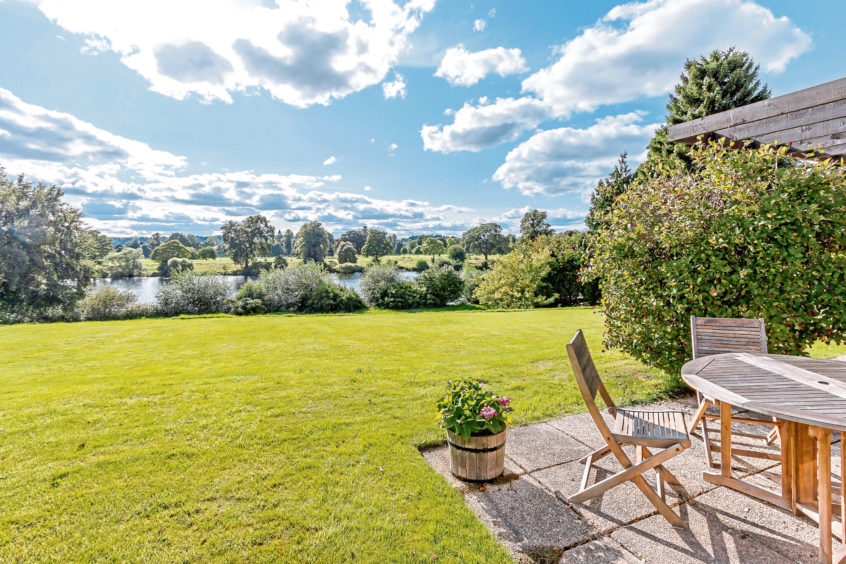 "Bob Steedman came back here a month or two ago with some of the young architects from his practice" Mrs Leather says. "Ours is one of the only early houses of theirs that remains completely original. I think he was very pleased to see his work still here more than half a century later."
Meadowland, Isla Road, Perth is on sale with Strutt & Parker for o/o £775,000.