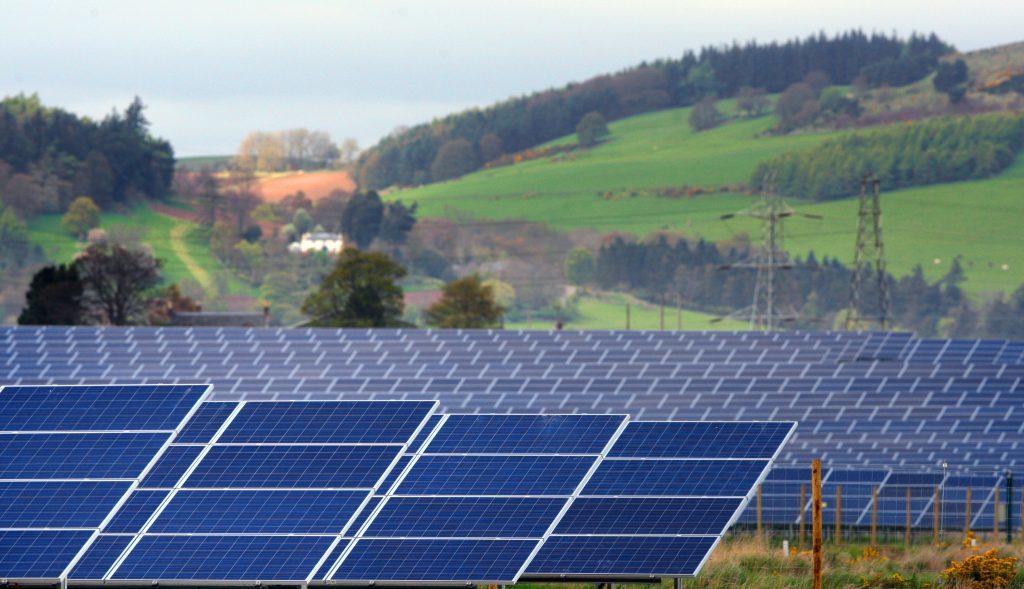 Environmentalists have urged the Scottish Government to outline its plans to secure half the country's energy from renewable sources.
WWF Scotland made the call as it published analysis of solar and wind power data for May, a month of near-constant sunshine.
It also came as the country's biggest solar farm was opened at Errol, between Perth and Dundee.
The data showed there was enough sunshine in May to generate 100% of the energy needed in a city home fitted with solar PV panels and almost enough to provide all the hot water needed in a home fitted with solar hot water panels.
Wind turbines in Scotland provided 692,896MWh of electricity to the National Grid, enough to supply, on average, the electrical needs of 76% — 1.8 million — of Scottish households.
Scotland's total electricity consumption for May was 1,938,785MWh meaning wind power generated the equivalent of 36% of Scotland's entire electricity needs for the month.
WWF Scotland's director Lang Banks said: "These figures underline the fantastic progress Scotland has made on harnessing renewables, especially to generate electricity.
"However, with less than 13% of our total energy needs coming from renewable sources, it's now time to widen our attention on de-carbonising our economy beyond just our power sector.
"That's why the forthcoming review of Scotland's energy strategy must set a target of meeting at least half of all our energy needs from renewables by 2030."
In Scotland, over 40,000 homes and 850 business premises currently have solar PV arrays fitted.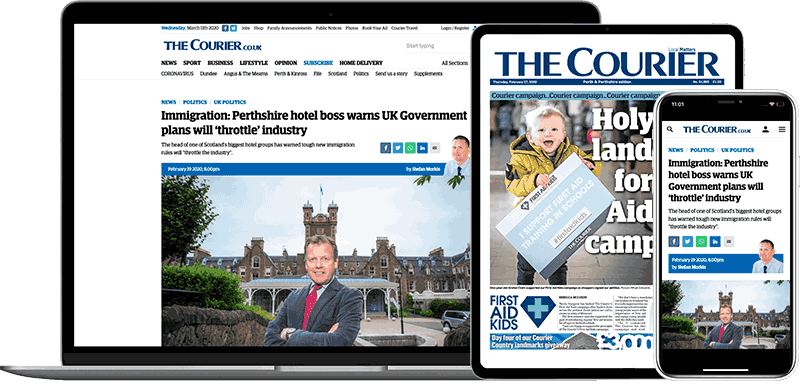 Help support quality local journalism … become a digital subscriber to The Courier
For as little as £5.99 a month you can access all of our content, including Premium articles.
Subscribe