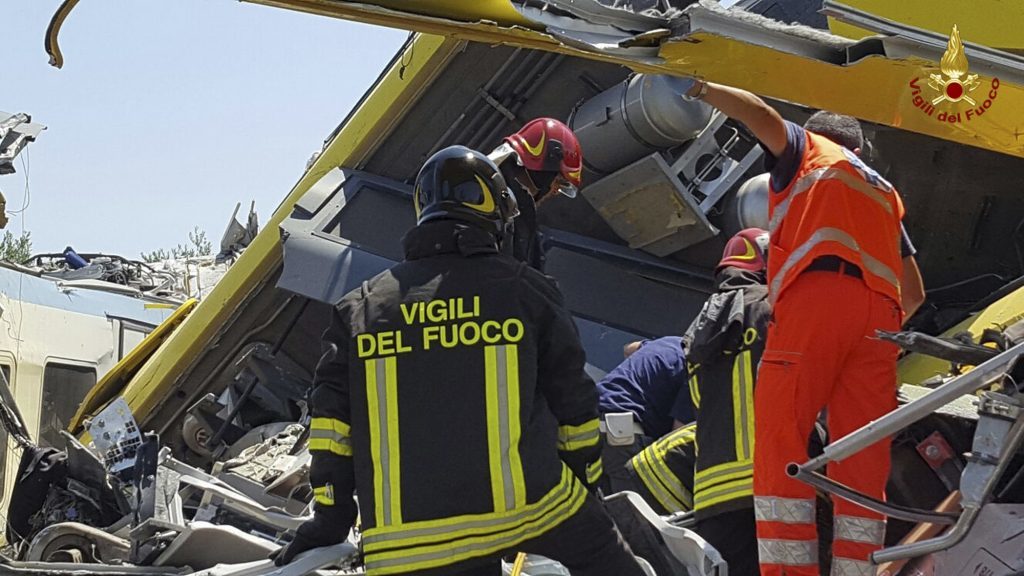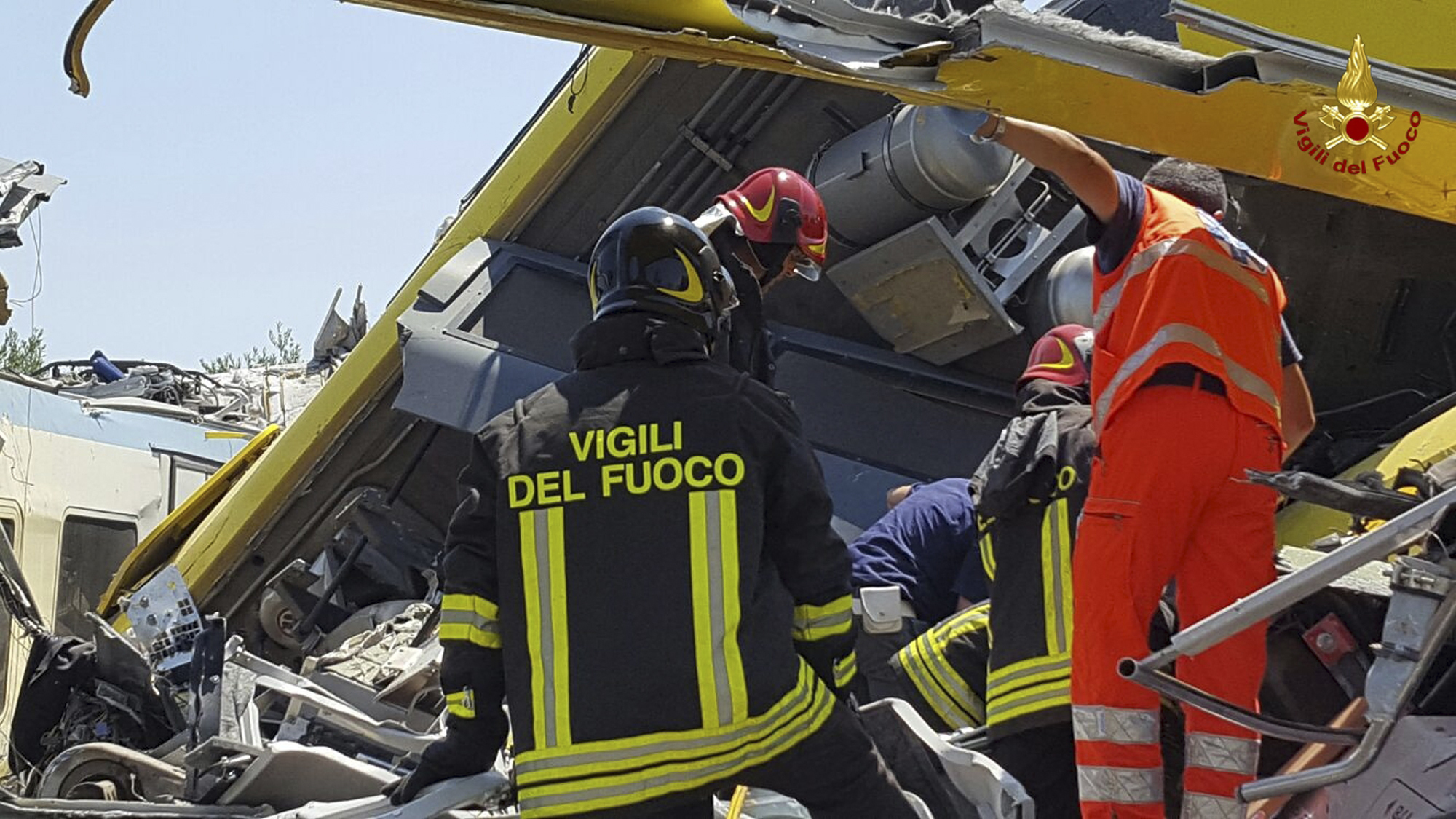 At least 20 people have died and scores more were injured after two Italian commuter trains collided head-on in the southern region of Puglia.
At least two passengers were pulled alive from the wreckage during a painstaking rescue operation after the crash on a single track between the towns of Andria and Corato, around 30 miles north-east of the regional capital, Bari.
Giuseppe Corrado, vice president of Andria, said the death toll stood at 20, although other officials stressed that the final casualty figures would not be known until the wreckage had been fully examined.
Italian prime minister Matteo Renzi pledged a thorough investigation into the crash, and returned to Rome from Milan to monitor the situation.
Corato mayor Massimo Mazzilli said on his Facebook page: "It's a disaster, as if an aeroplane fell."
Riccardo Zingaro, the chief of the local police in Andria, told Sky the crash was "a great tragedy".
"Some of the cars are completely crumpled and the rescuers are extracting people from the metal, many of them injured," he added.
The incident took place at around 11.30am local time (10.30am BST).
Some rescue workers seemed overwhelmed by the scene and the extremely warm weather conditions.
A still photo of the crash showed cars crumpled together like an accordion and forced off the tracks at sharp angles. News reports said rescuers had pulled a small child alive from the rubble, while video images showed ambulances responding to the scene.
Giovanni De Siervo, of Italy's civil protection service, said: "The impact was significant, and we are now verifying the consequences."
A field hospital was set up in the nearby countryside to treat the injured, who are also being transported to hospitals.
Mr Renzi called the crash "a moment of tears" and pledged not to stop investigating until a cause has been determined.
The trains were operated by a private rail company, Ferrotramviaria, which connects the city of Bari with towns to the north and the airport.
Ferrotramviaria director general Massimo Nitti said the details of what went wrong are still to be determined, but added that it is clear "one of the trains wasn't supposed to be there" at the same time as the other.