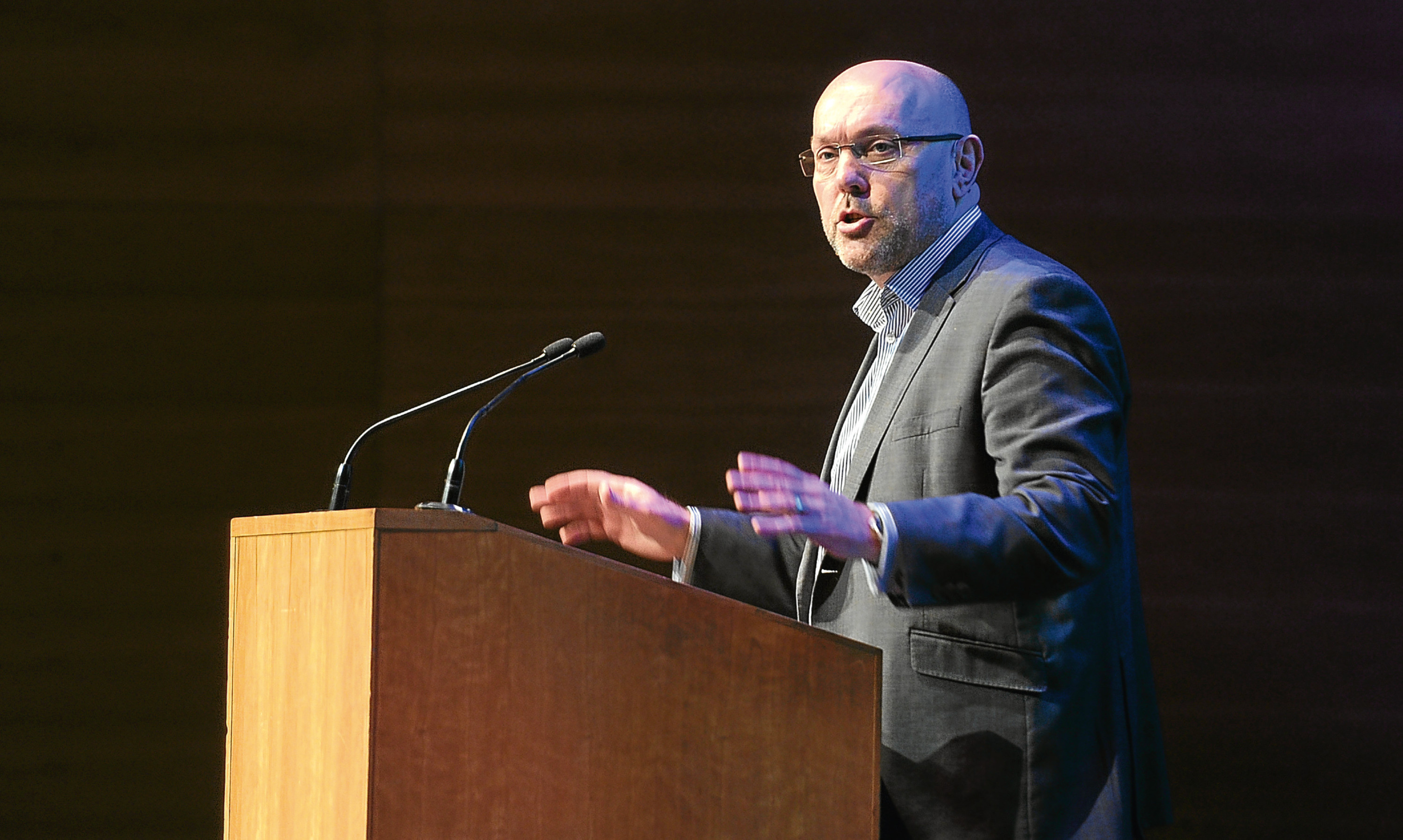 Business improvement districts could hold the key to future economic prosperity across Tayside and Fife.
For the past eight years entrepreneurs, retailers, local groups and tourism providers have been coming together in towns and cities in the hope of supercharging their communities.
The result nationally has been more than £60 million in investment, over 400 jobs, significant sums generated and communities improved.
That success has garnered worldwide attention – something that was ably illustrated by a gathering of 250 leaders at Perth Concert Hall.
Economist Neil McInroy and 'economic agitator' Ross Martin illustrated how BIDs have helped the nation and what more they can do to improve streetscapes, help businesses, develop events, boost tourism and support future generations.
The existing schemes cover 36 areas across Scotland, but that number is expected to double by 2018, with BIDs being developed for Dundee, Broughty Ferry, Carnoustie, Auchterarder and Stirling.
Ian Davison Porter, director of BIDs Scotland, said: "In too many towns and cities we see action plans that have been created only to then gather dust on the shelf.
"BIDs are all about delivering, with the sustainable funding and the management staff needed to get things done.
"When you look at the amount of investment being made in Dundee's Waterfront and city centre, for example, it is vitally important to make the best use of that.
"The BID scheme being prepared for the city will ensure that it gets the most economic benefit possible for its people."
Mr Porter said BIDs were flexible, with East Lothian hosting the first food and drink scheme, Largs using it to support festival activity and Dunblane focusing on education and work skills.
"Developing a BID is something local people decide to do mainly because they are frustrated by a lack of progress or are looking to be more involved in the future of their town and city," Mr Porter continued.
"They are not an automatic solution for every community but we have seen them having success across the country, supporting development in all manner of ways.
"In the beginning, following the financial crash, it was all about helping businesses to get through the crisis but as time has gone on the schemes have diversified."