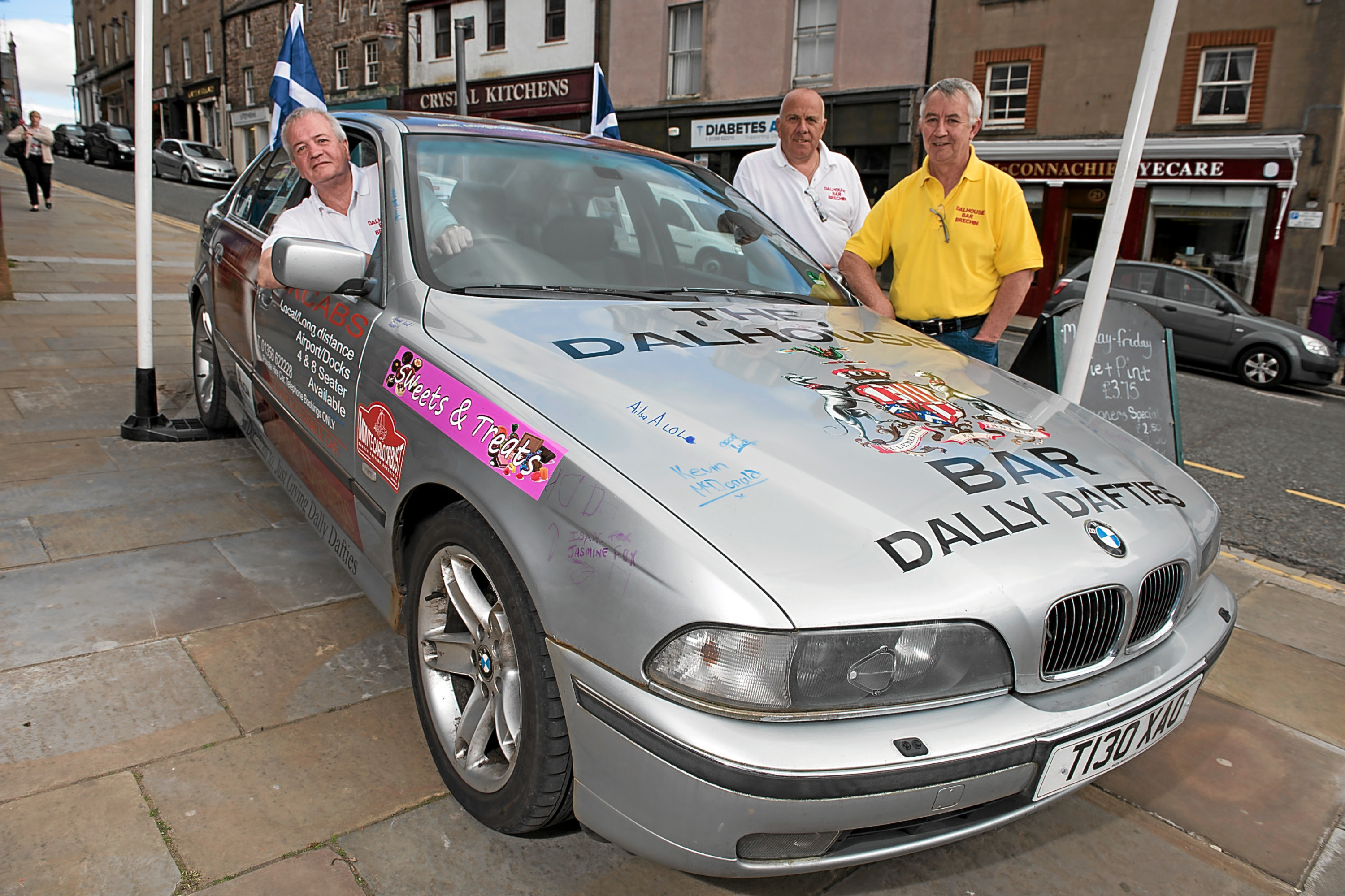 A group of Angus pals rallied up support for a motoring adventure which will see them drive to Monte Carlo in a £300 banger.
The Dally Dafties — consisting of Bruce Bremner, Andy Downie, Brian McCombie and Tony Smith — will drive 1,250 miles across Europe in an old BMW to the south of France hotspot before enjoying a dash around the legendary Monaco Formula One circuit.
The friends, who set off next month, are raising money for five local charities.