An act of mercy has sparked a row after the latest rescue of a lone seal pup on an Angus beach.
The youngster is now in the care of a sea mammal rescue centre after being taken from Carnoustie beach on Tuesday, where it had lain for several hours.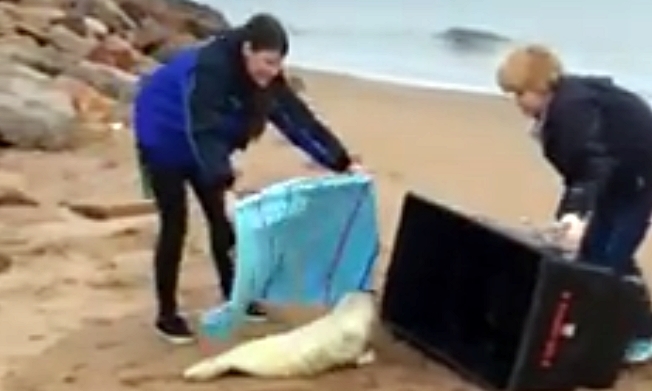 Young seals are often found on local beaches and the pup is thought to be the sixth rescued from the Carnoustie and East Haven area in the past four weeks.
But its removal has reignited the debate over what the public should do if they come across a pup.
The rescue has led to claims that the animal may have been caused unnecessary stress after being left on the beach while its mother was out at sea, but those who back the rescue believe it may have spared the three-week-old being savaged by a dog as it lay helpless on the sand.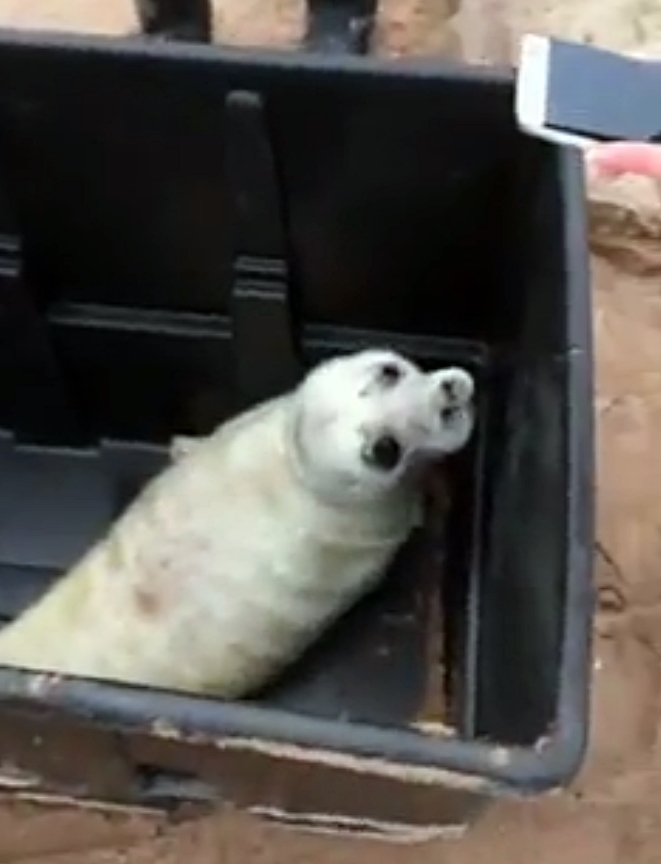 Carnoustie councillor Bill Bowles has supported the approach taken by the British Divers Marine Life Rescue team which dealt with the incident and said anyone finding an abandoned pup should follow the experts' advice.
The BDMLR said: "Seals regularly come out of the sea to rest. Pups are often left alone on the shore by their mothers who may be offshore, where they can be surprisingly hard to see.
"Adults and pups can be safely watched from a distance, but don't approach too close as the parents will be scared off and abandon the pups."
They advise folk to telephone for help, keep dogs and people away from the pup – and warn that seals can give a nasty bite.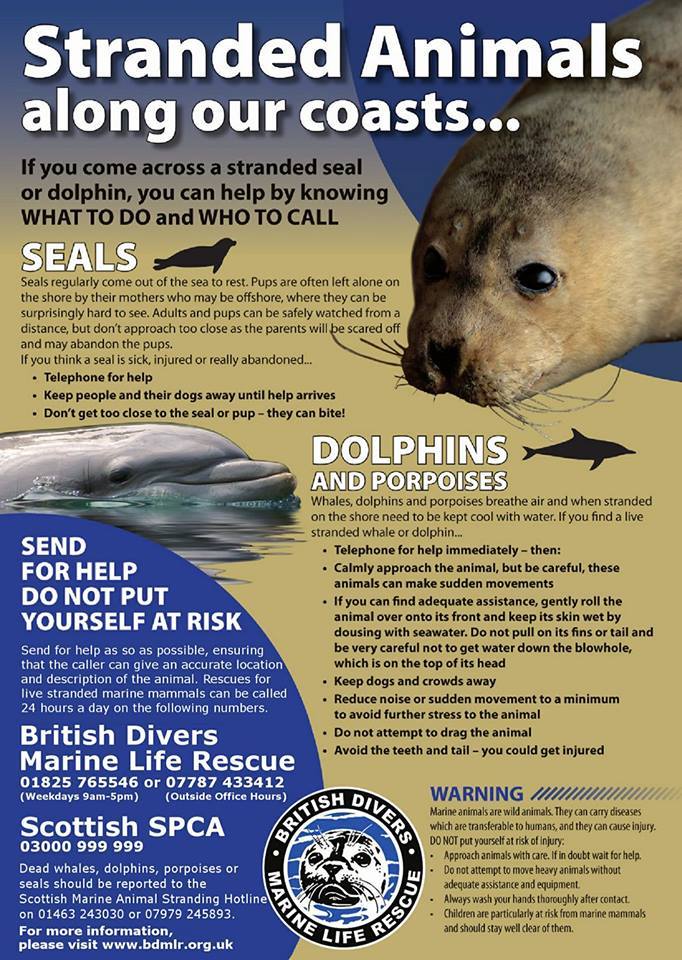 "Marine animals are wild animals and can carry diseases which are transferable to humans. Do not put yourself at risk of injury."
Mr Bowles encouraged locals to make themselves aware of the contact numbers for both the BDMLR and SSPCA if they come across an animal in distress on the beach, such as a seal, porpoise or dolphin.
"Well done to the BDMLR rescue team, that's the sixth seal from Carnoustie and East Haven area in four weeks," he added.
"The pup was about three weeks' old, not able to go into the water as it isn't waterproof yet and not weaned.
"It was on the beach all fine at 8.30 in the morning and was left alone looking comfy.
"It was still there five hours later, but stressed and hungry.
"The mum had probably been spooked by a dog or human and abandoned the pup.
"The seal rescue team arrived rescued the pup and took it to their sea mammal rescue centre near Alloa where it will be looked after until it is old enough to be released.
"Not ideal but better than letting it die or be savaged by a dog I think," he said.