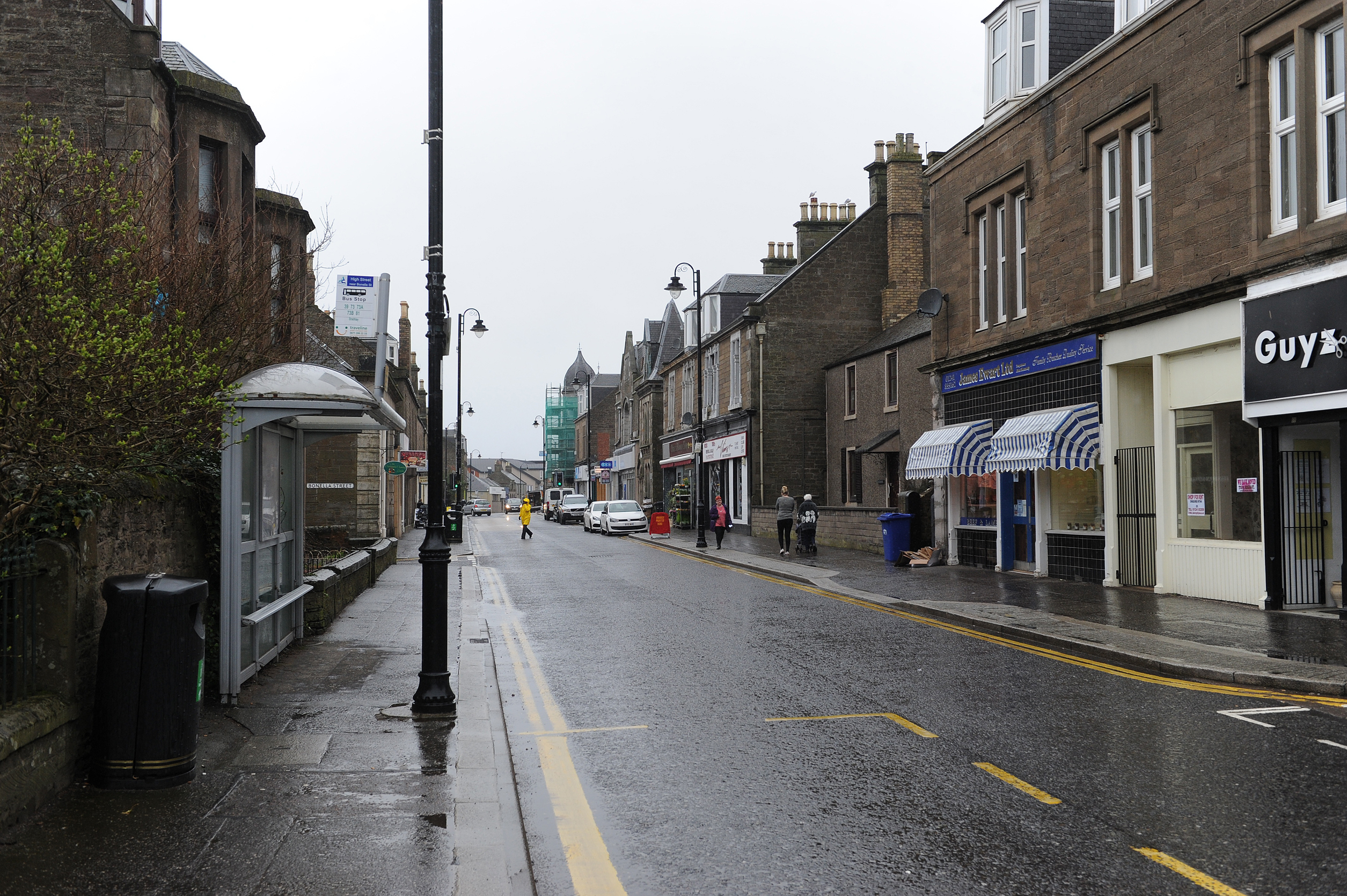 Deep divisions have been exposed in Carnoustie's push for a Business Improvement District amid claims the plan is "meandering" towards failure.
Those spearheading the Connecting Carnoustie project say a successful BID scheme could generate around £75,000 per annum and help support a variety of projects for the benefit of townsfolk and visitors.
But critics have criticised a lack of detailed information and the boundary proposals for the BID area which they say will exclude large chunks of the town.
The BID levy, which would be paid by businesses to support the scheme if a July vote supports the vision, has also been branded unfair by local independents including computer shop owner Derek Sturrock, who said a rosy picture painted by the steering group in the wake of the latest discussion was not a true reflection of local feeling.
"It was a positive turnout but a negative meeting," he said.
"The feedback in the room was good, there were lots of good suggestions but the committee seem to be the choking point on this plan.
"We have never been at a BID meeting where there has been any positivity – it's always been pitchforks and torches," added Mr Sturrock.
"This has been going on for three years, there are some businesses new to the town that have slipped through the net and it is not all sunshine and roses as the steering group would suggest," he said.
"There's no flow of communication and there are no answers
"I could almost guarantee that what could have been a fantastic plan for the town isn't going to happen.
"It needs someone to drive it but it's not being done. Information is being dripped out and this will meander to its natural demise.
"We don't want to see the town fading away, but the negativity behind the bid has just gone on too long unfortunately," he added.
A steering group spokesman: "With the input received at the meeting, the steering committee promised to look at each of the major points raised – the current levy boundary, the proposed levy banding, and exemptions from the levy for certain types of business and property.
"A significant positive proposal – for a community hub – was also raised and the committee will be looking at this for viability and cost.
"Over the past couple of months 115 of the 150 or so businesses have been spoken to and their suggestions – positive and negative – taken on board.
"The steering committee has a series of meetings planned to resolve these issues and a further draft business plan will be available for comment later in March.
"The steering committee is still open to further suggestions and ideas for the next month and we look forward to receiving these through the Connecting Carnoustie Facebook page."