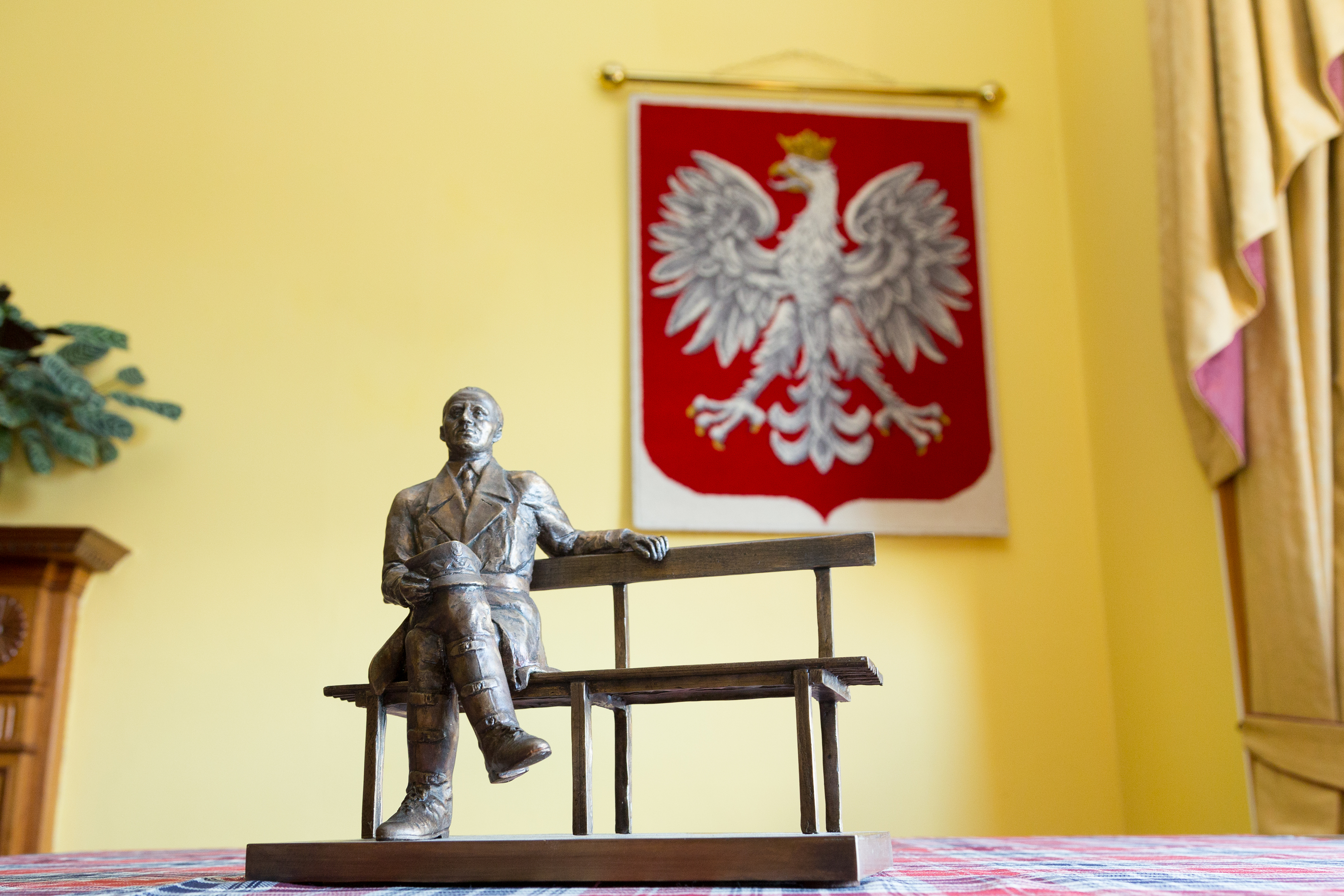 A national appeal has been made to realise a late Angus lord's hopes for a war hero's memorial.
General Stanislaw Maczek oversaw the east coast's defences during the Second World War but was unable to return to communist-controlled Poland after the conflict.
The late Lord Peter Fraser of Carmyllie resolved to commemorate the general in his adopted Edinburgh, after attending his funeral.
On Lord Fraser's death, the charge was taken up by a trust including his daughter Katie.
Revealing a maquette of the sculpture at the Consul General's office, Lady Fraser said: "We are now making a public appeal to the people of Scotland to support the project.
"My husband thought the Scots missed out on an opportunity by not making a memorial sooner."
Consul general Dariusz Adler said the general and his men fought for freedom in Scotland and Poland.
He added: "We owe a great debt of gratitude to the late Lord Fraser for his initiative and the effort he put towards establishing a permanent memorial to the Polish general, who actually spent more of his life in Scotland than anywhere else."
The maquette was created by the Polish artist and sculptor Bronislaw Krzysztof and around one third of the required £75,000 has been raised for the sculpture.
Donations can be made to www.paypal.me/generalmaczek.