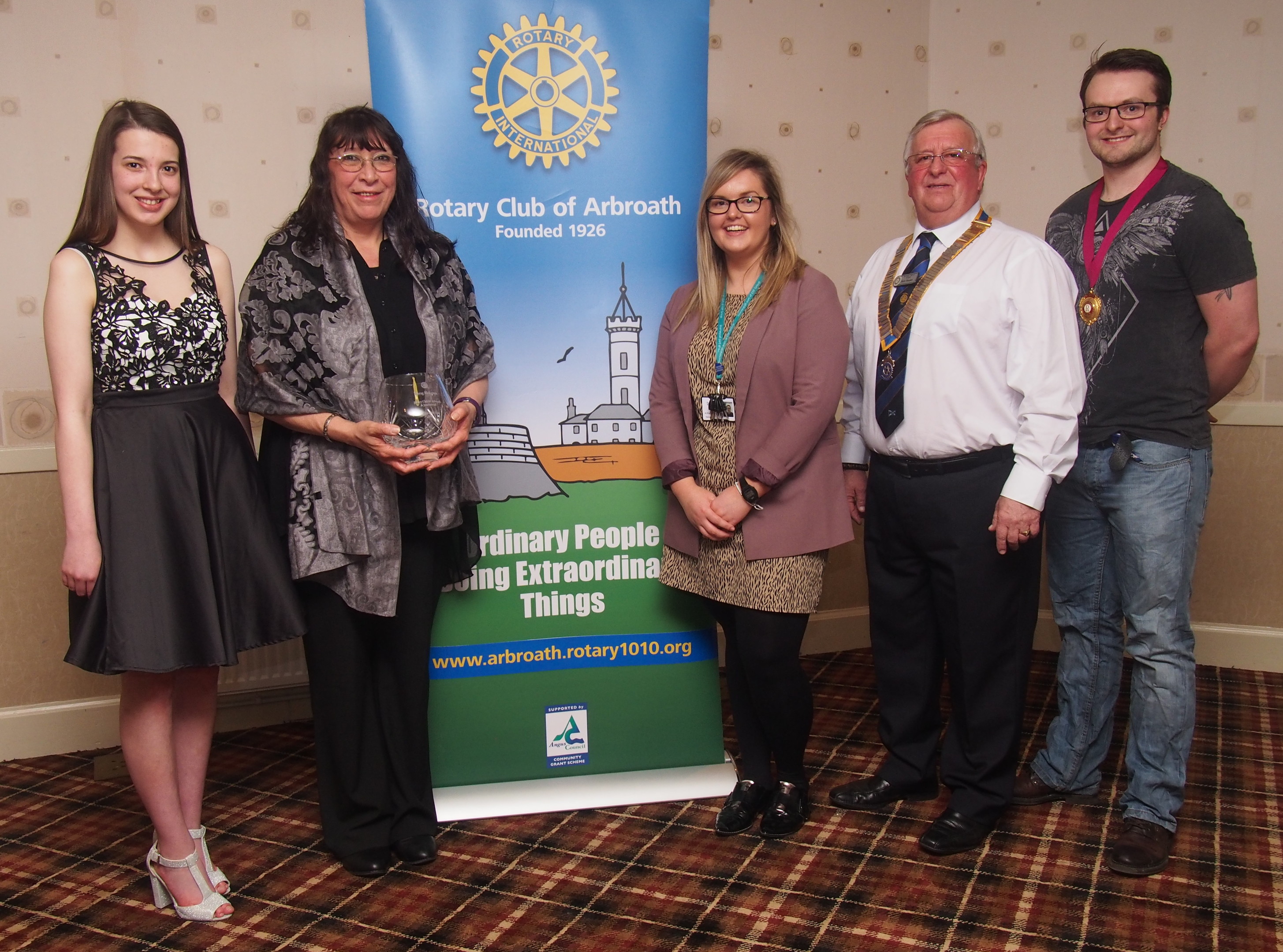 Arbroath's citizen and young citizen of the year have been announced, celebrating both a lifetime of achievement in the area and the beginnings of a career in the community.
The awards are presented each year by Arbroath Rotary Club at meetings in the Meadowbank Inn.
The club said they are "proud to announce" this year's winners as Morag McKenzie and Dionne Geddes.
Morag received the citizen of the year award in recognition of the long service and assistance she has given to the Arbroath Pipe Band.
Well known for her voluntary work with the band, Morag has enjoyed an association with the group for over 40 years.
Meanwhile, Dionne — a senior pupil at Arbroath Academy — was presented with the young citizen of the year award in recognition of her commendable fund raising activities, which have supported organisations including the RNLI and Relay for Life.
Kerri Price from local company Journeycall, the principal sponsor of the citizen of the year, presented the engraved bowl to Morag.
She said: "As a major employer in Angus, Journeycall is pleased to support the citizen of the year project which recognises, in many cases, the unseen work done by members of our local community."
Mike Phillips, the chairman of the Rotaract Club of Arbroath presented the young citizen of the year award and said: "Arbroath Rotaract Club, on the occasion of its fifth birthday, is pleased to be associated with the young citizen of the year, an initiative which focuses on the work done by younger members of our community."
Dionne is the second recipient of the youth award, following on from volunteer and fundraiser Morgen Cosgrove.
Last year's senior winner was Sheena Glover, a former music teacher who has worked with many organisations across the county.