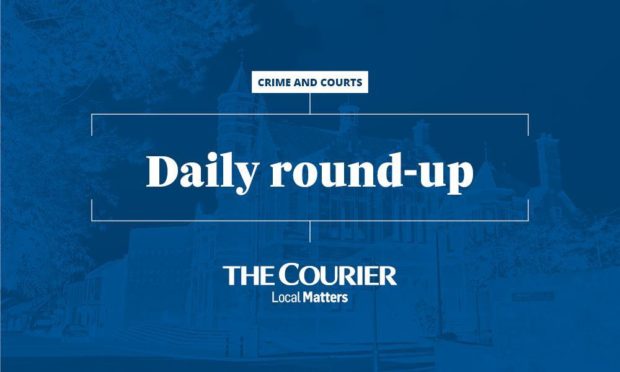 The weekend starts here.
Badger block charge
A Fife farmer is facing allegations he breached wildlife regulations by using an excavator to block the entrance to a badger sett.
Peter Brown, of Skeddoway Farm near Strathore, is accused of interfering with a badger sett at Ingrie Farm, near Glenrothes, on April 4.
It is alleged that, without permission, Brown scraped and levelled a spoil entrance to the sett with an excavator and damaged it with a boulder.
The 31-year-old is also accused of obstructing access to the sett by placing a boulder at the entrance, allegedly acting with intention or reckless disregard.
Brown made no plea and will appear at Kirkcaldy Sheriff Court on September 2.
Dog neglect
A dog owner who tried to block an Scottish SPCA inspector from his house after a report his pet as being neglected, has been banned from keeping animals for a year. 31-year-old Ryan Stewart appeared at Kirkcaldy Sheriff Court on charges of failing to adequately care for his Staffie-cross, Sky.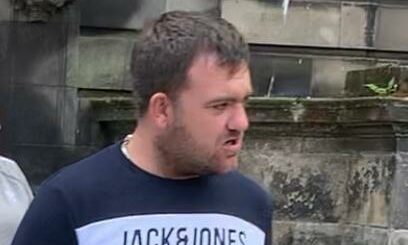 Drug deal in front of baby
A Perth drug dealer was caught handing out diazepam packages in Fife from a car with a baby in it has been jailed.
Sheriff Richard MacFarlane locked up Jordan Painter for six months at Kirkcaldy Sheriff Court.
Painter, of Campsie Road, admitted he had been concerned in the supply of the class-C drug on June 18, 2020.
Fiscal Depute Xander van set Scheer said two police officers in an unmarked vehicle saw a package being handed out of the car window on Hawkslaw Road in Leven.
Colleagues were contacted and the car was stopped.
Painter, 27, was found to have 104, 14-strip packs of Diazepam in the footwell, along with £660 in cash.
Lead thefts
Four people have been accused of stealing lead and tools from businesses in Dundee.
Alan Constable, 39, and Shane Aberdein, 33, appeared at the city's sheriff court in connection with the allegations.
Warrants were issued for the arrest of a 26-year-old man and a boy aged 17.
It is alleged Aberdein, the 26-year-old man and the teenager stole lead sheeting from Waters Edge, Camperdown Street, between April 4 and 6.
All four allegedly stole tools from Edward Builders, Commercial Street, between May 8 and 10 after breaking into the premises.
Prosecutors allege they all stole lead sheeting from Waters Edge between May 10 and 11.
Constable, of Hindmarsh Avenue, and Aberdein, of Ann Street, made no plea when they appeared on petition.
Sheriff Gregor Murray continued the case for further examination and released the pair on bail.
Shopping centre racial breach claim
A teenager charged with carrying out a racist attack in the Wellgate will stand trial next year.
Michael Burns, 19, is also accused of assaulting two other men in the shopping centre on June 15.
It is alleged Burns, of Hilltown, stole cosmetics and food from Savers in the centre.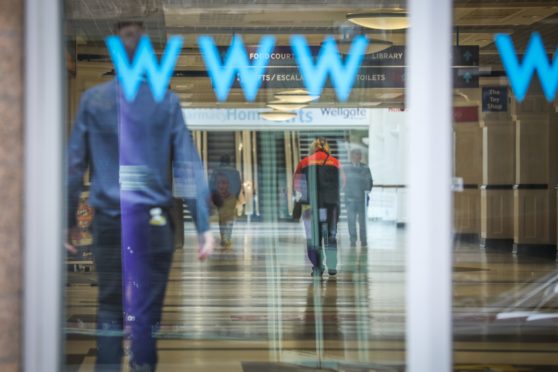 Thereafter, Burns allegedly engaged in a racially aggravated course of conduct, which amounted to harassment, towards Daniel Asante by shouting racial comments.
Burns allegedly engaged in a struggle with Mr Asante before repeatedly punching him on the body.
Prosecutors say Burns walked towards Kevin Culley, acted in an aggressive manner and struggled with him.
Alistair Scott was also allegedly kicked on the head by Burns.
At Dundee Sheriff Court, Burns pled not guilty.
He was released on bail after a trial was fixed for April.
Jailed for 20 years
Stephen Head, 56, has been jailed for more than two decades for a catalogue of horrific abuse against three children in the 1980s and 1990s.
Head, formerly of Baird Crescent, Leven, appeared at Sheffield Crown Court and was sentenced to 20 years and 12 weeks in prison.
He was also placed on the Sex Offenders Register for life and made the subject of a Sexual Harm Prevention Order.
He had admitted 26 charges of sexual offences involving children, who cannot be named for legal reasons, in Doncaster in the late 1980s and early 1990s.
Speaking after the sentencing, investigating officer Alexandra Storey, of South Yorkshire Police praised the abuse survivors for their part in bringing Head to justice.
She said: "All three of the victims in this case were incredibly brave to come forward and report the horrific abuse they suffered at the hands of Stephen Head.
"We hope that the significant custodial sentence handed down to Head will provide his victims with some comfort as they continue on their journey of recovery.
"I also hope this result will give other victims of historic sexual abuse the confidence to talk to us."
In case you missed it…
Thursday round-up — Home invasion and children ban
Wednesday round-up — Brandished manicure scissors
Tuesday round-up — 'Motionless' and 'comatose'
Monday round-up — Dog killer and benefits cheat
EXCLUSIVE: How fraudsters scammed Crieff restaurant out of £44,000 in elaborate curry racket