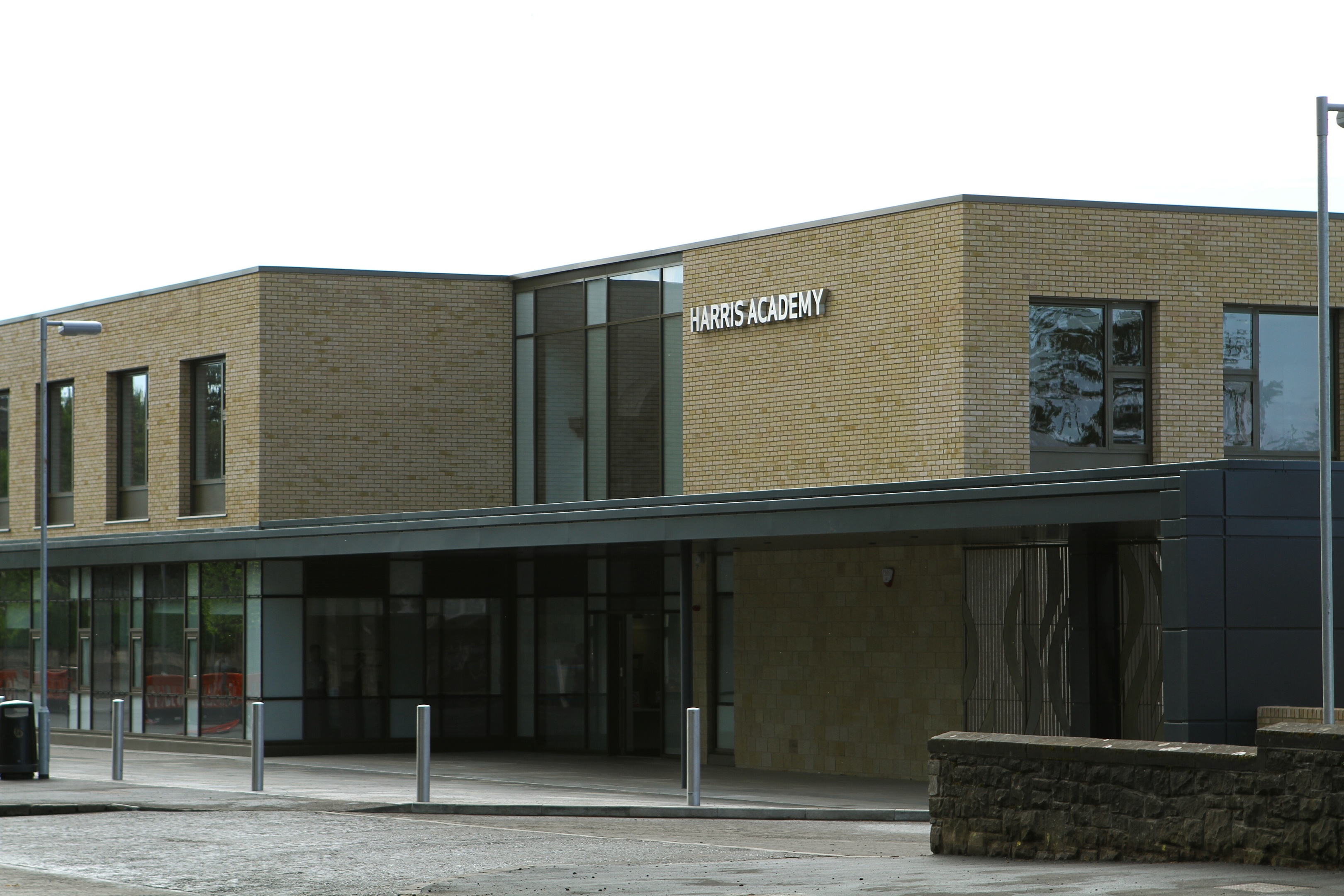 Harris Academy's modern languages department may teach pupils French and German, but it is apparently struggling with English.
A sign in the new school building directs pupils towards the "modern langauges" department rather than "modern languages".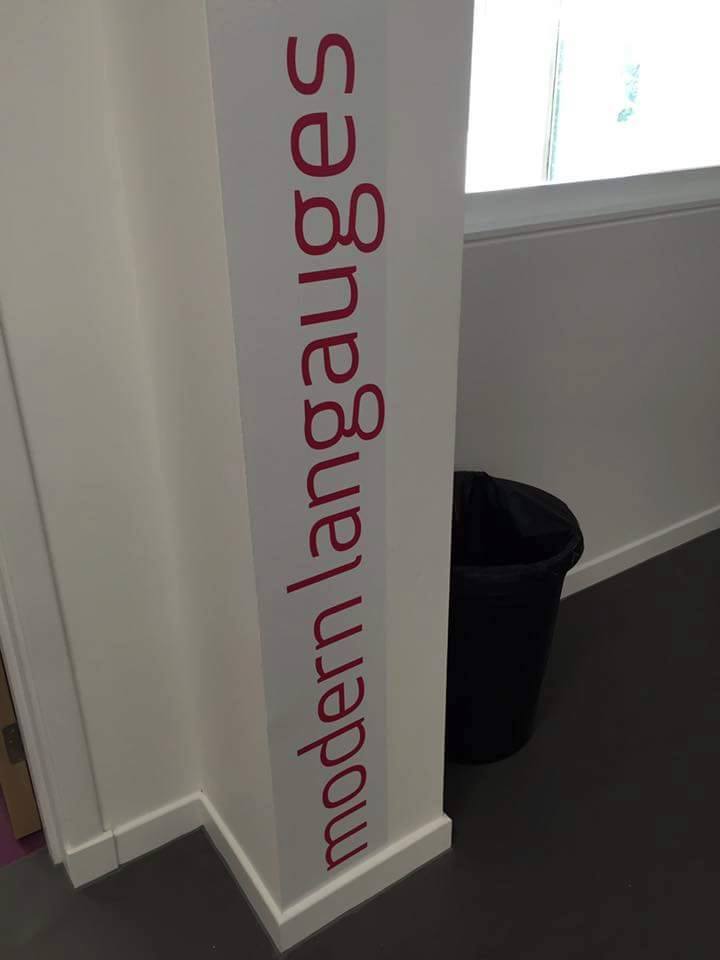 The unfortunate error was spotted by a parent as she given a guided tour of the school.
Labour education spokesman Laurie Bidwell said the error was "embarrassing".
But he added "The replacement fo the former Harris Academy buildings has been a long time coming and its new facilities much admired.
"Given the volume of work leading up to the S4-S6 pupils from Menzieshill High School and Harris Academy moving into their new school building, I am sure we can forgive our staff not spotting this blooper.
"I am sure that the head teacher, Barry Millar, will ensure that this misspelled sign is replaced by the contractors very speedily."
A Dundee City Council spokesman said: "This has been identified and will be rectified as soon as possible."
Senior pupils will begin classes in the new Harris on Monday.
The Rev Bob Mallinson, who spearheaded the Save Menzieshill High School campaign, said: "It's a simple mistake, but a shame it has happened in this new state-of-the-art school of which the council is very proud."