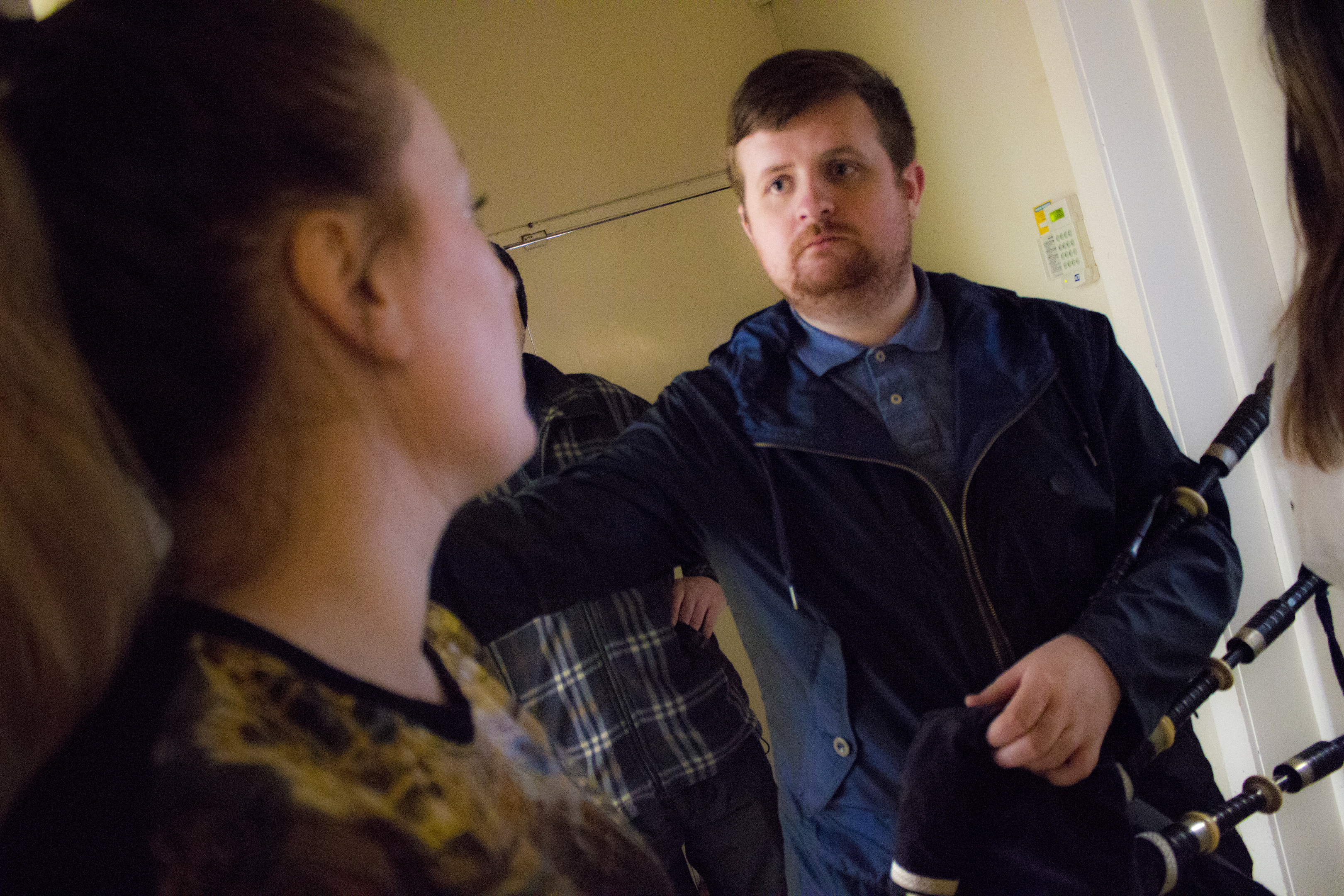 A drama and music performance by veterans in Dundee was hailed a success.
The production, which was endorsed by Lorraine Kelly and Jack Fortune, was put together by Stand Easy Productions, an organisation helping injured or sick veterans, including those with post-traumatic stress disorder.
The spectacle told the story of the men, and families, of the 4th Battalion of The Black Watch (Dundee's Own), in the First World War.
It was held in the Menzieshill Community Centre and was attended by Dundee's Lord Provost Bob Duncan.
Alan Cameron, of Stand Easy, said: "The performance went very well – better even than rehearsals.
"The audience found it enjoyable but also moving.
"The personal stories which were on film, and which broke into the drama, were particularly poignant.
"The fact that this was the first public performance of Richard Caffrey on the bagpipes meant a great deal to people.
"Before being airlifted out of Afghanistan, he had played before the Queen and the Royal family on various occasions.
"Since returning to Scotland, he had not picked up the pipes until now.
"The script was devised by the group of veterans and four professional actors, through improvisations.
"Even in the performance itself, they were still improvising.
"The project took place over two weeks so there was no time to learn a script.
"To have the courage and confidence to this is something very special.
"The Lord Provost of Dundee was present and he too was impressed by the abilities shown on stage, and the value of this work for the veterans."
During the performance, donations were made to Legion Scotland.
Stand Easy Productions helps wounded and sick veterans, as well as personnel currently serving, using theatre as a recovery aid.
The organisation prides itself on treating those it helps as individuals.