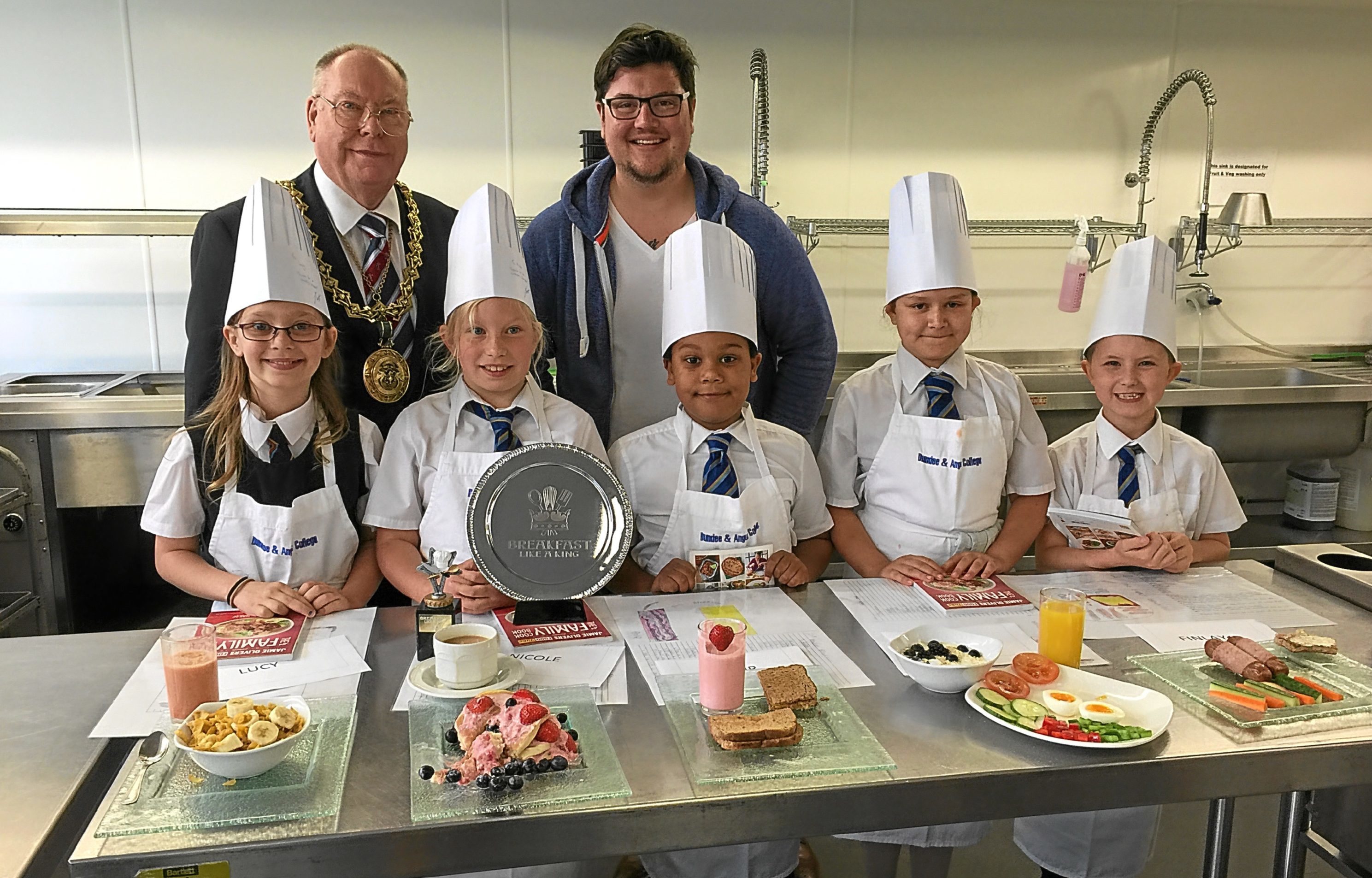 The "Breakfast Like a King" competition challenged Dundee pupils to create the perfect healthy meal in a bid to encourage youngsters across the city to make the best possible start to the day.
A judging panel considered a wealth of recipes for an easy-to-make, healthy and cost-effective breakfast.
Five primary four pupils, from Clepington and Our Lady's schools, were eventually invited to step into the kitchens at Dundee and Angus College's Kingsway Campus.
There, under the watchful eye of chef lecturer Russell Walker and former college student Jamie Scott – now of the Newport Restaurant – they created a range of meals from vegetable and fruit smoothies to pancakes and milk shakes.
The competition was devised and organised by the City of Dundee Burgess Charity to encourage children to eat a healthy breakfast.
Lord Provost Bob Duncan, who chairs the charity, said: "It is important for our children to have the knowledge and understanding of where their food comes from and how to make healthy lifestyle choices.
"This competition brings this opportunity to life."
Dietician Jenny Gillespie was on the judging panel and said: "Many people underestimate the value of breakfast, yet it is probably the most important meal of the day.
"As the first food intake after a long gap of several hours, breakfast acts as a fuel to jump-start the body and helps to improve mental performance and concentration during our morning activities."