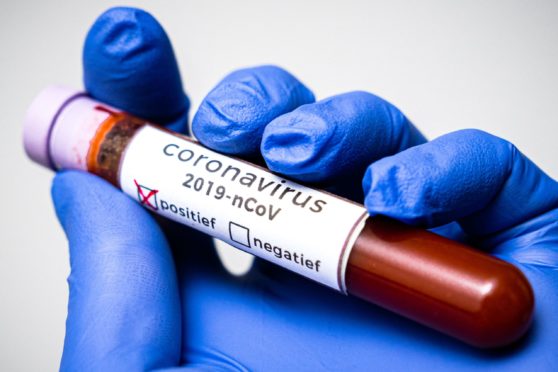 The first case of coronavirus in Scotland has been confirmed.
The patient, who is currently receiving treatment in isolation, is a resident of the Tayside area and is understood to have recently travelled back to Scotland from northern Italy.
It is understood that they are not being treated within the region.
Ministers have acknowledged that the case is likely to be the first of many in the country, with at least another 35 positive cases across the rest of the UK.
https://www.eveningtelegraph.co.uk/fp/fury-at-bosses-silence-as-dundee-factory-worker-sent-home-due-to-coronavirus-concerns/
There have been 698 negative tests for the virus, officially known as COVID-19, in Scotland to date.
While their exact area of residency has not been disclosed, local authority leaders from across Tayside have been briefed on the situation.
Dundee City Council leader John Alexander said: "Partners in Tayside, including Dundee City Council, have been working on resilience plans for such cases and NHS Tayside is well prepared.
"I'm in contact with officials who will, no doubt, be working through plans that have been developed over the last couple of weeks/months."
Angus Council and Perth and Kinross council were contacted for comment.
The Tayside patient had recently returned from a trip in the north of Italy. Anyone returning from a trip from anywhere north of Pisa is advised to self-isolate for two weeks.
It is not believed, to date, that the virus has been passed on within Scotland, with transmission only occurring outside the country to date.
Doctors have started gathering the details of places the person has visited and the people they have been in "close contact" with in the last two weeks.
NHS Tayside is yet to comment publicly on the diagnosis, with the response to date being directed by Scottish ministers.
According to Scottish and UK protocol all patients presenting with a history and symptoms which may be suggestive of coronavirus will be isolated and appropriate infection prevention and control measures put in place.
Last week, the Tele reported that a worker at Dover Fueling Solutions had been sent home by factory bosses after coming into contact with family members who had returned from Italy.
There is no suggestion that the worker – who did not travel to the country – or his family have developed the virus.
Symptoms of the virus include coughs, fevers and shortness of breath.
First Minister Nicola Sturgeon said: "Our first thoughts must be with the patient diagnosed with coronavirus, I wish them a speedy recovery.
"Scotland is well-prepared for a significant outbreak of coronavirus but there is currently no treatment or vaccine.
"Early detection measures will continue to be vital in helping to prevent the spread of the virus."
Amid intense speculation online over the spread of the virus, Dr Catherine Calderwood, Scotland's chief medical officer, has cautioned against hysteria.
She said: "This is peak season for respiratory and flu-like illness.
"There will be people presenting with symptoms of acute respiratory illness but these cases are highly unlikely to be coronavirus (COVID-19)."
Murray Lyle, leader of Perth and Kinross Council, said: "Working with our partners in the Tayside Resilience Partnership, Perth & Kinross Council is well-prepared for a potential outbreak of Coronavirus, following established contingency plans for events like this.
"The multi agency Resilience Group has been meeting over the last two weeks to ensure the co-ordination and consistency of our response.
"We are following the advice of NHS at national and Tayside level in relation to prevention and infection control, and would encourage our communities to do the same.
"People have a vital role to play in helping us contain any outbreak by following the latest health and travel advice, and following basic hygiene precautions, such as washing hands frequently, not touching their face and covering their nose and mouth with a tissue when coughing or sneezing."
Aside from northern Italy, those travelling back from Iran, the Daegu or Cheongdo regions of South Korea or the Hubei province in China are advised to self-isolate for two weeks.
Those returning from "category 2" areas – Asian countries including Cambodia, Hong Kong, Japan, Laos, Thailand and Vietnam – are able to go about their normal business if they do not exhibit any symptoms of the disease.
Follow our live updates throughout the day: