For most of us, dieting and trying to lose weight involves cutting out sugary snacks and signing up to a gym.
However, one Tayport man's rather unconventional method of dieting still stands as a record today — 50 years on.
Angus Barbieri went to Maryfield Hospital in Dundee in 1965 where he remained for just over a year and shed an incredible 21 stone after going without solid food for almost 400 days.
He dropped from 33st 10lb to 12st 10lb after subsisting on a diet of tea, coffee, water and soda water, along with vitamins given to him by doctors. He ate nothing at all — not even a piece of fruit.
Angus, unrecognisable from older pictures, finally broke his fast with a breakfast of one boiled egg and some bread with butter.
After eating it all, Angus told the Tele at the time: "It went down OK. I feel a bit full, but I thoroughly enjoyed it."
He had lost so much weight that he could fit another two people alongside him in his old clothes.
One estimate suggested that he shed as much as three-quarters of a pound a day, and five years after beginning to eat again he remained a healthy 14 stone.
During his fast, he was free to come and go from the hospital as he pleased, going in for two or three days at a time, and resisted eating when at home.
He even gave up working at his father Joe's fish and chip shop on Nelson Street, which closed down in 1965 while he was fasting.
Angus' story went around the world, with newspapers as far away as the US reporting on his feat.
He even became the subject of a study at the University of Dundee, where academics were keen to examine the effects that long-term fasting had on his body.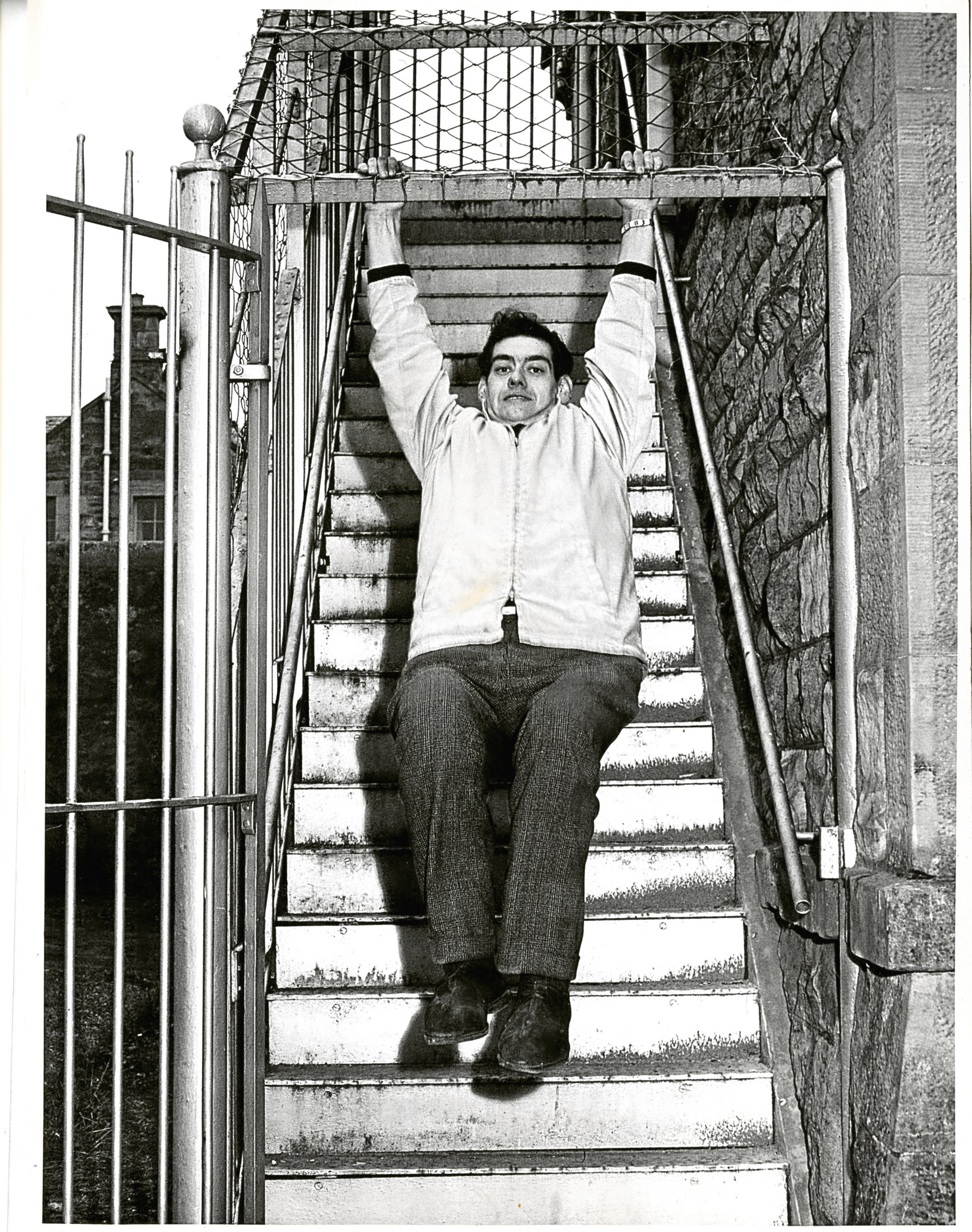 The study, which took place both while Angus fasted and in the years after, concluded: "Extended starvation therapy must be used cautiously."
Angus was recognised by the Guinness Book of Records in 1971, with his extended fast noted as the longest a person had gone without solid food.
A spokeswoman from Guinness World Records told the Tele: "Hunger strike doctors estimate that a well-nourished individual can survive without medical consequences on a diet of sugar and water for 30 days or more.
"The longest period for which anyone has gone without solid food is 392 days in the case of Angus Barbieri of Tayport, Fife, who lived on tea, coffee, water, soda water and vitamins in Maryfield Hospital, Dundee, Angus, from June 1965 to July 1966. His weight declined from 214kg (33st 10lb) to 80.74kg (12st 10lb)."
The spokeswoman added that new attempts on the record are generally no longer accepted by the record-taking body.
She said: "Due to its specialist nature, the record title is not generally open for applications from members of the public.
"As a result, Guinness World Records may defer the verification of any attempts to beat this record to a third party or choose to reject the submission and keep the details on file for future reference."
After recovering from his incredible fast, Angus continued to live a fulfilling life, raising two sons, later moving away to Warwick. He died in September 1990.