 A chef who sent a torrent of abusive messages to his ex-partner is appealing his jail term.
https://www.eveningtelegraph.co.uk/fp/dundee-thug-sent-ex-abusive-texts-and-pictures-of-knives-and-clenched-before-threatening-to-wipe-out-her-family/
Sean Rooney, 27, threatened to "wipe out" Millie Kell and her family as well as sending her pictures of knives.
Sheriff Alastair Brown locked up Rooney, of Amond Gardens, for eight months back in November, describing his foul-mouthed messages as a "bad form of emotional abuse".
Lawyers acting on Rooney's behalf, however, are preparing to appeal his sentence at the Court of Criminal Appeal in Edinburgh.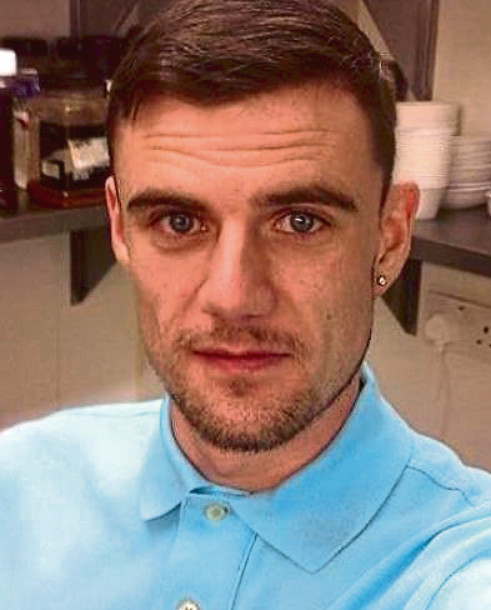 Dundee Sheriff Court previously heard Rooney's diatribe started after an argument over a mobile phone.
As well as a series of long-winded and threatening messages, Rooney also sent pictures of clenched fists and knives to her.
Rooney and Ms Kell had been in a relationship for about two months. Rooney texted her asking if a phone had been delivered to her address.
After she said that she would not be in, he sent a series of angry messages, initially calling her an "angry little slut".
He continued to state the relationship was over, before calling Ms Kell a "selfish little ****" and that she "succeeded in making him flip".
Fiscal depute Joanne Smith said: "She did not reply to any of the messages sent by the accused.
"This in turn made the accused angrier and he thereafter messaged stating: 'I can promise you, you are not walking away from this one you horrible little rat'.
"'I'll get your brother, stepdad and any **** that comes in my path, I'll wipe them out.
"'I'll get some **** to punch your ******* head in. Believe me I have ways and means'."
Solicitor Paul Parker-Smith said Rooney had been drinking at the time of the offence and was ashamed of his actions.
Rooney admitted behaving in a threatening or abusive manner towards Ms Kell by repeatedly phoning and texting her and shouting, swearing and threatening her and members of her family with violence, between November 25-26 last year at an address on Frederick Street.
Rooney, who appeared from custody to face the charge, looked visibly stunned when Sheriff Brown told him: "You were being manipulative and controlling.
"This is a bad form of emotional abuse and you will go to prison for eight months."
Rooney's case is expected to be heard later this month.