 A man has pleaded guilty to carrying out brutal attacks on three separate women in Dundee.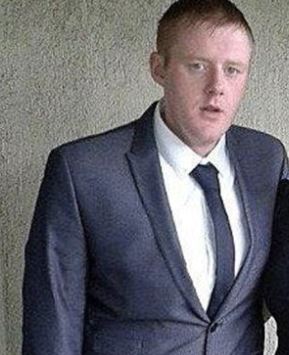 One woman was punched and kicked, while a second was bitten on the forehead by Dale Thomson in another savage assault.
The third woman was at one point subjected to a brutal two-hour beating that started while she was on the phone to Thomson's mother.
During that attack vile Thomson told her: "Look what you made me do, it's your fault, you do things to get a reaction out of me."
A sheriff told Thomson he now faces an extended sentence on the four charges he admitted at Dundee Sheriff Court today.
Fiscal depute Charmaine Gilmartin told the court the first woman was attacked in October 2010 after an argument between the pair.
She said: "He punched her face and kicked her thigh."
Regarding the second woman, she said: "There was an argument because they couldn't pay rent and were going to be evicted.
"She said it was because they were paying for his weed and he became angry."
Thomson then launched an horrific attack on the woman, throttling her before grabbing her face.
Mrs Gilmartin added: "He sunk his teeth into her forehead and bit her."
The court heard of two attacks – the second of which Mrs Gilmartin said a neighbour, who heard it ongoing, went on for up to two hours.
The prosecutor added: "The complainer was on the phone to the accused's mother when he took the phone from her and said she was a 'f***ing bam'.
"Afterwards he grabbed her, causing her to strike her head off a handle of a kitchen cupboard.
"While on the ground he kicked her on the back and legs."
Thomson then poured a bottle of water over her head.
A neighbour said two hours of noise followed that "sounded like him throwing her around and punching her".
Thomson, 27, a prisoner at HMP Perth, pleaded guilty on indictment to charges of assault committed at addresses in Dundee in 2010, 2015 and 2018.
Sheriff Alastair Brown deferred sentence until January for social work background reports that will allow him to impose an extended period of licence on Thomson when he is eventually released from prison.
Thomson was remanded in custody.