 Two men who ran shops selling so-called "legal highs" in Tayside have been jailed for a total of nine years.
Liston Pacitti and Paul Brocklehurst sold an extensive range of new psychoactive substances (NPS) from stores in Montrose, Arbroath and Perth.
The pair's products left a number of customers hospitalised, including a 13-year-old boy.
They sold substances known as Happy Joker, Rapture and Exodus Damnation.
The pair also sold bongs, hoses, grinders, pipes, cutting tools, lighters and smoking papers.
In total, eight people were "injured" by the substances — one from Pacitti's shop and seven from Brocklehurst's.
At Dundee Sheriff Court, Brocklehurst attempted to have the case adjourned after his lawyer, advocate Paul Nelson withdrew from acting for him.
Brocklehurst told the court it was a test case and the Scottish legal system was on trial. He said he had been persuaded to plead guilty by his legal team. However, he said he had not had proper information as to what he was admitting.
Sheriff Alastair Brown rejected his application to adjourn the trial stating that Brocklehurst had admitted selling substances at his store to two boys aged 15 and 13.
Brocklehurst, 62, of Glen Afron, Tregarth, Gwynedd, Wales, and Pacitti, 28, of Deveron Road, Aberdeen, were each given four-and-a half-years behind bars after both pleaded guilty to charges of culpably and recklessly supplying new psychoactive substances to the danger of health and life.
Brocklehurst's offences were committed between July 3 2013-July 29 2015 at his shop, This 'N' That, in County Place, Perth.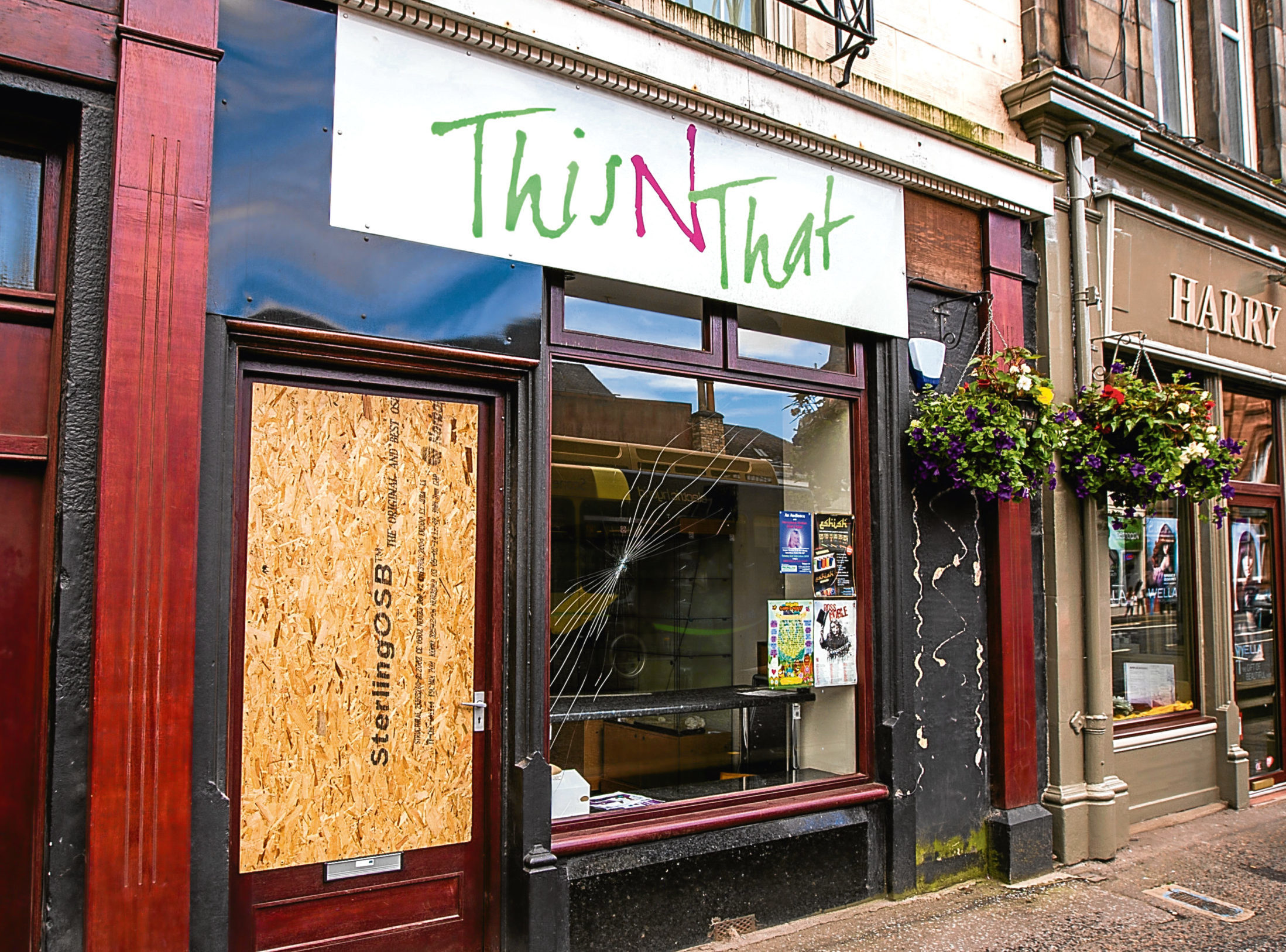 Pacitti's were committed between July 3 2013-December 7 2014 at his stores, Declaration and Evape-O-Lution in Brothock Bridge, Arbroath, and The High Life and Evape-O-Lution in High Street, Montrose.
Brocklehurst's shop in Perth was exposed by a BBC documentary, The Deadly World of Legal Highs.
Both men were warned by police that their products were endangering their customers.
But the businessmen carried on regardless — with workers telling police the businesses were taking in up to £6,500 a week — branding their products "herbal research chemicals".
The court was told the 13-year-old boy was rushed to hospital with heart palpitations, a racing pulse and hallucinations that the walls were moving.
Forensic experts said the substances the pair sold can lead to severe physical effects and even death.