 A jury has been urged to deliver a guilty verdict in the trial of a man accused of a double murder.
Robert Stratton, 43, denies murdering Julie McCash, 43, and David Sorrie, 32, in Drumlanrig Drive on February 26.
Alex Prentice QC told the jury at the High Court in Edinburgh that Stratton had committed murder in "revenge".
In his closing speech, Mr Prentice said: "I put it simply that you consider what Robert Stratton had in his hands: two knives.
"He agreed they were lethal weapons. In Julie McCash's case it pierced through her heart. If you stab someone in the area of the heart what do you think is going to happen?
"The same goes with David Sorrie and the knife passed beyond the liver and severed arteries."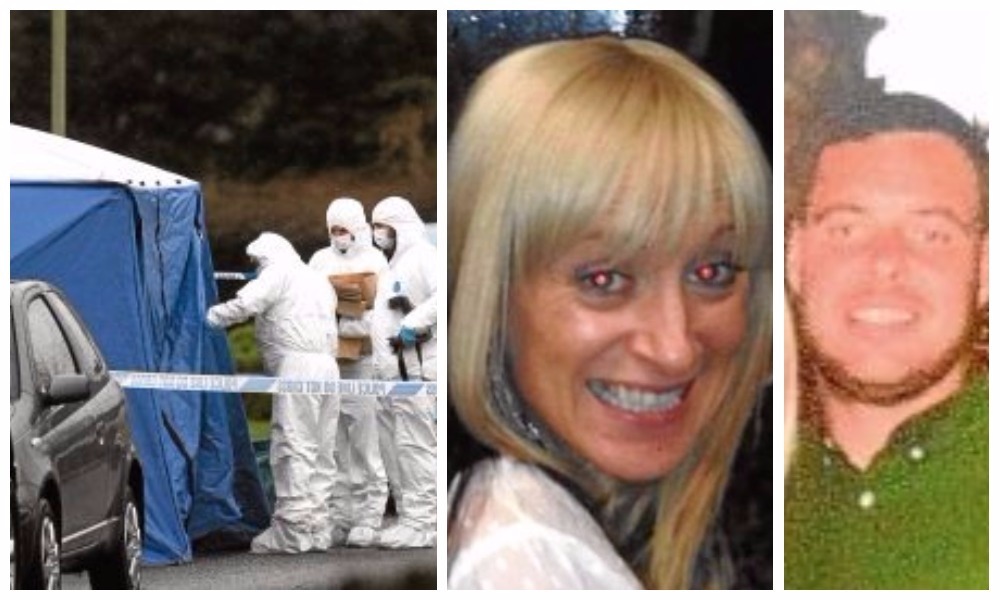 Mr Prentice said Stratton's evidence to jurors suggested he accidentally caused the death of Ms McCash and was not in self-defence, a special defence previously lodged by his legal team.
He added: "For self-defence to occur there needs to be an imminent personal danger to Robert Stratton or a third party.
"There's a big difference between imminent personal danger and revenge which is what this is.
"This was a deliberate act of arming himself with two knives.
"He mentions others could have burst into his house.
"They did not even attempt to get in on the evidence.
"My submission is if you believe Robert Stratton stabbed David Sorrie and Julie McCash with a knife, on the body, and without justification then it is the crime of murder and not culpable homicide."
Defence counsel Edward Targowski QC said the Crown had failed to prove the charges against his client.
Urging the jury to acquit Stratton, Mr Targowski said: "There is no doubt Rab Stratton is responsible for the deaths of those deceased.
"The Crown does not have a unanimity of evidence with the eyewitnesses.
"As far as the defence is concerned there was no intention to cause anyone any harm although he had knives.
"When you look at the evidence of the persons in the house, their evidence does not stand up in the same way."
He added: "Lee Kinney's evidence is not a side issue in this case.
"She was the victim of a pretty concerted attack outside in the street.
"When Rab is away from his house it is quite clear he is contrite. He realises people have died and he's upset about that.
"Rab Stratton was reasonably agitated by provocation of the serious assault on Lee, the banging on the door, the presence of a group of people outside with bottles.
"He loses control and takes life all in the heat of the moment."
Stratton denies two charges of murder.
The trial before Lord Beckett continues.