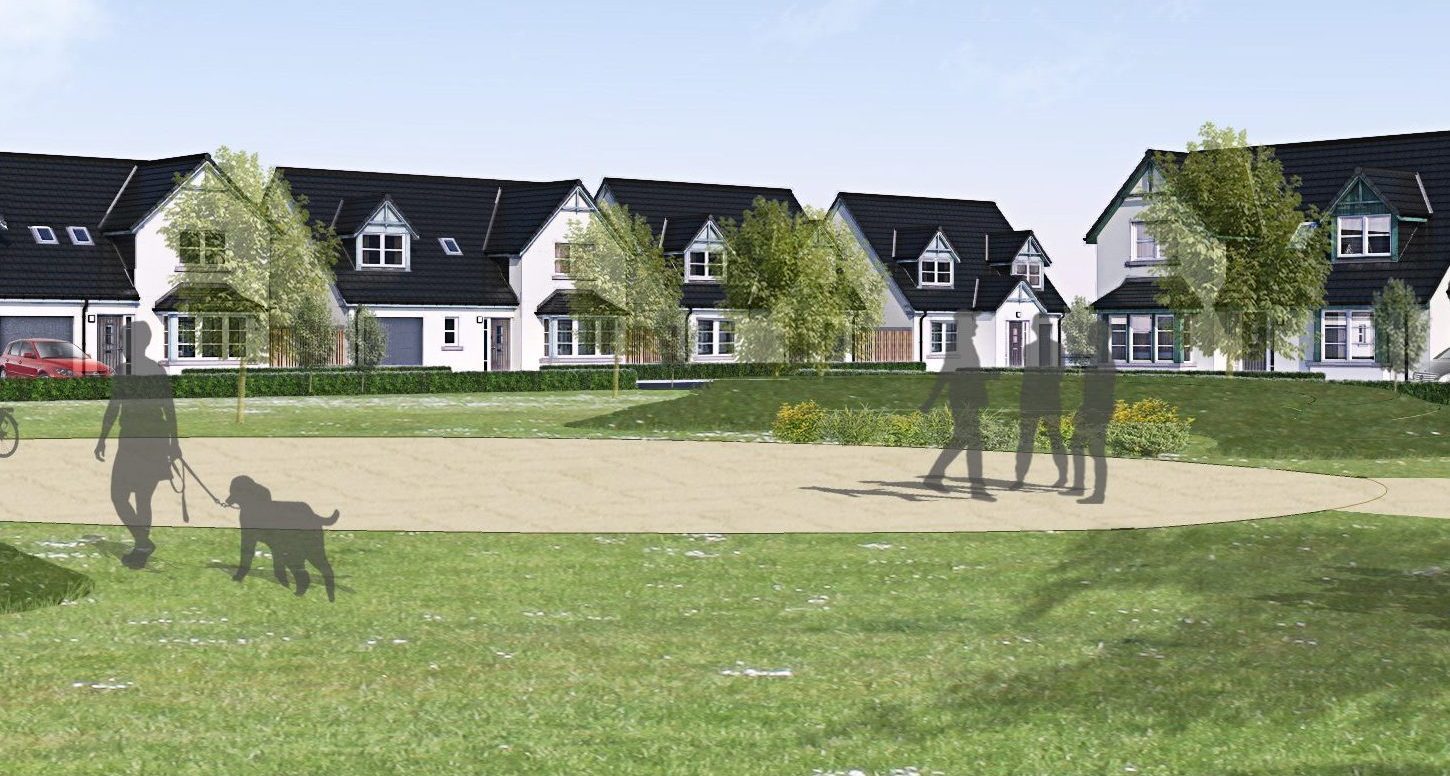 Plans to build 150 new houses in Broughty Ferry have been recommended for approval, despite local objections the town is too small for an influx of new residents.
Kirkwood Homes have submitted plans to build a new housing estate on farmland north of the Arbroath Road which would be known as Balgillo Heights.
Dundee City Council's development management committee will meet on Monday to discuss whether to approve the proposals, which have been recommended for approval — subject to a section 75 planning obligation and conditions — by council officers.
Broughty Ferry Community Council are objecting to the proposals, calling them "premature".
The community council are concerned about the lack of capacity in The Ferry's primary schools, should the proposals be given the go-ahead.
Primary schools in Broughty Ferry — Barnhill, Forthill and Eastern — have among the highest occupancy levels in the city.
Forthill Primary has a capacity of 651 pupils and a roll of 632, meaning it has an occupancy level of 97%.
Barnhill and Eastern Primary schools have occupancy levels of 88% and 91% respectively.
Dundee City Council have stipulated any new housing development in the area would need to contribute financially to "enhance primary school provision" and they would hope to secure this via a "planning obligation".
Council officers have also said there would be no requirement for a new primary school to be built by developers, who indicated in their plans space for a new primary school to the north of the site.
The community council also raised concerns the building of the estate could cause over-development, and the village location would be too far away from local amenities and public transport.
Neil Cooney, of the community council, said: "The principal issue is the strain this will have on services in the area. We don't think we would be able to cope with an extra 150 houses and the extra families that come with them.
"The worry is that the schools, roads, medical and other local services in the area couldn't cope.
"The idea was that the houses would be constructed between 2020 and 2024 — allowing time to have services in place to cope.
"Now we are hearing it could be as soon as next year they start building, if approved. The council's master-plan is simply too vague to deal with our concerns."
The proposals did initially "fail to satisfy" the requirements of the city council's development plan, but due to the "balanced choice for new housing" the plans present- the application can be recommended for planning permission to be approved.
Kirkwood Homes land director, Allan Rae said: "We are delighted with the positive recommendation.
"This reflects the work which has been done in ensuring that our proposals will deliver a high-quality development.
"We look forward to a positive outcome at the meeting next week and should our application be approved we would intend starting on site early in 2017."