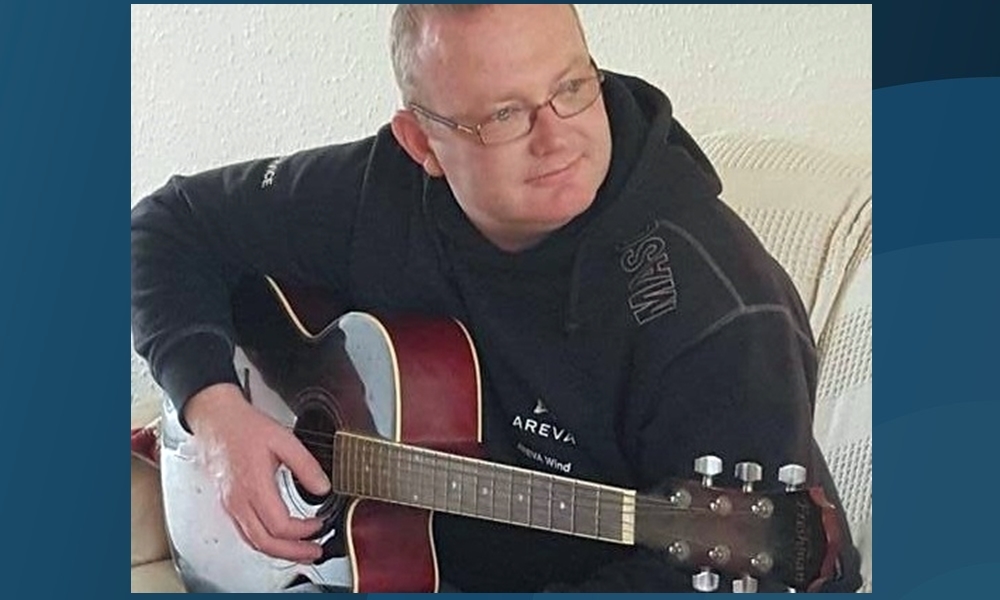 A Dundee woman has paid tribute to her "family guy" fiance who died the week before Christmas — and just two months after the birth of their daughter.
Nicholas Briggs, known as Nick, died on December 19 at the age of 40.
He and his partner Claire Curry celebrated the birth of their daughter Ailsa in October.
Nick also had one son, Conal.
Claire said: "He was a real family guy."
The Offshore construction manager worked for renewables company Adwen Offshore and his devastated colleagues launched a crowdfunding page online to raise money for his surviving relatives.
It started with a modest target of £200 but has already smashed through the £5,000 barrier just a week after it was launched.
Commenting on the page, Nick's sister Carolyn said: "This has blown us all away.
"I knew my wee brother was liked but had no idea how much. Conal and Ailsa are Nick's kids and we will make sure they are loved every day and told all the time about their wonderful Daddy.
"They will benefit from this fund as Nick would have wanted them too.
"He was a fantastic father whom we were all so proud of.
"Thank you all so much. You have made a very painful time overwhelming with kindness and we will never ever forget that. He worked with such a good bunch of people.
"Thank you from bottom of our hearts."
Claire added: "Can't take it in. I am not going to see Nick again —  miss him so much."
Conal's mum Laura Taylor said: "It's very touching and helps all of us seeing how much Nick was liked and admired by his colleges.
"Your lovely messages describing the fantastic man he was are soothing at this tragic time.
"Conal's reading them with a little smile thinking about his dad."
A Facebook page has also been set up in Nick's memory.
One poster described Nick as a "brother-in-arms".
He said: "Nick has been more then a good friend to me, Nick was a brother in arms, surviving in the fields, in the middle of all political games and all other challenges.
"Never had a back to back offshore manager like Nick. A true leader in the offshore fields and great family man. He will be missed a lot."
The page features a photograph of Nick celebrating his 40th birthday.
Nick attended Dundee and Angus College and Perth College and had worked offshore for several years.
His funeral will take place at the United Free Church on Caird Avenue at 1.15pm on Friday.
His family has requested that bright colours be worn and donations made to the British Heart Foundation.