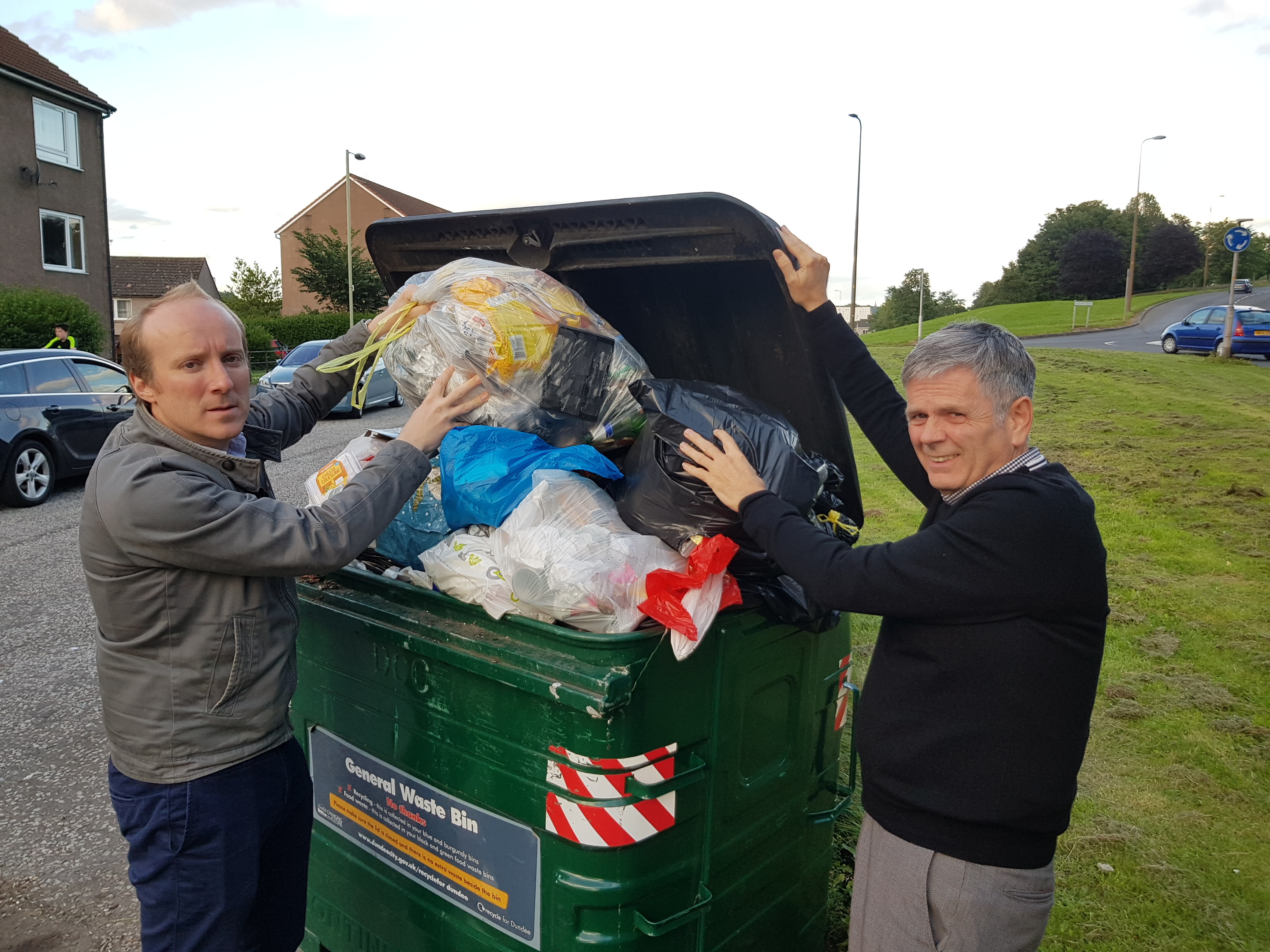 Labour councillors in Dundee have set up a constituent hotline after accusing the council of allowing a "crisis of cleanliness" to develop in the city.
Lochee representatives Charlie Malone and Michael Marra said they have been "inundated" with calls from constituents angry about missed bin collections and "inadequate" recycling facilities since a new policy was brought in.
The pair said the volume of complaints they have received prompted them to set up the new hotline.
Mr Malone said: "The crisis of cleanliness in our streets is unacceptable.
"We are now in the height of gull season and the problem of waste lying exposed in streets is being made worse by seagulls swooping to tear apart bags in search of food."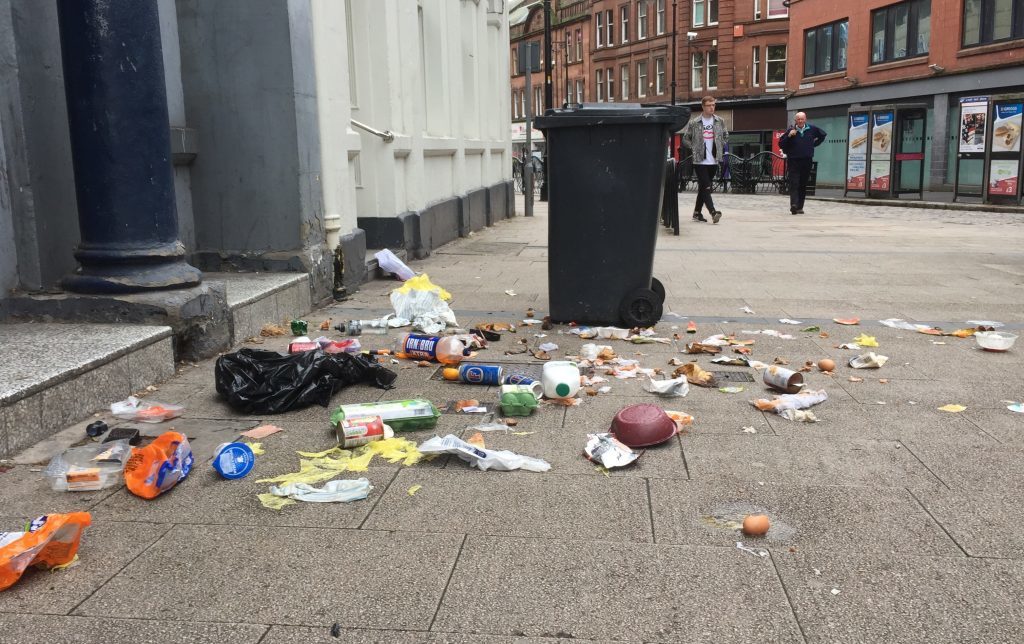 Mr Marra said: "People across our ward and the whole of the city are disgusted at what is going on.
"The SNP administration need to get a grip of this and fast. We have had to put in place this bins hotline to help local people get action on their concerns.
"I would urge residents across the city to contact their representatives if they have issues with collections not being made.
"I know that Labour members across the city have been receiving complaints from their constituents.
"Collecting bins and recycling is a basic function and one the council should be doing it properly and at the moment we are not."
Councillor Anne Rendall, depute convener of Dundee City Council's neighbourhood services committee, said: "We are acutely aware of how frustrated people are with the level of service they are getting and it is not what they would expect or deserve.
"Many residents who have been having issues and questions about the roll-out of the new waste and recycling collections have been in touch with the council and we are addressing the feedback accordingly.
"We are working very hard to implement the full service to all residents and deliver the city-wide coverage for recycling collections as planned.
"I would ask that people please bear with us and continue to give us your support to help increase recycling rates across the city which will help Dundee to achieve national targets of 70% recycling rate by 2025."
The Labour councillors' hotline is on 07505846447 or locheebins@gmail.com.