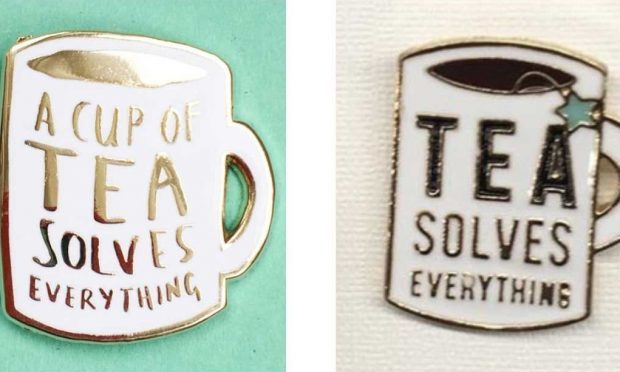 A Dundee University art school graduate claims supermarket giant Asda copied one of her jewellery designs without her permission.
Nikki McWilliams, 32, who now lives and works in Alloa, has accused the retail company of using her pin badge design which had the phrase "a cup of tea solves everything" on their own enamel accessory – sporting a similar slogan "tea solves everything".
Dreaming up some fun festive plans for the shop this evening! ✨? We're going to have some awesome ✨Biscuit Tin✨ go… https://t.co/fp5ITcUi8l pic.twitter.com/yIeo3guhEg

— Nikki McWilliams (@nikkimcwilliams) November 13, 2017
The artist was also responsible for the design of one of the coveted Oor Wullie Bucket Trail statues, lending her artistic talents to the Biscuit Break Wullie – which was sold for £9,000 at auction raising funds for the ARCHIE Foundation appeal to an unknown bidder.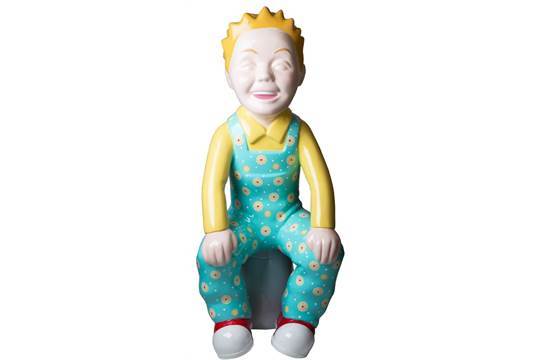 Ms McWilliams contacted Asda on Twitter to ask who she could direct her complaint towards, but was told there was no one she could speak to.
She said: "It is frustrating when things like this happen to small businesses.
"I have been fortunate enough to work with some big companies who are happy to support us as an independent business, which can be mutually beneficial.
"I would have been happy enough to work with the Asda design team on some products if they had asked," she said.
Hey @asda! If you wanted me to design you some stuff- you should've just asked! I probably would've said yes…but I'm not so sure anymore. pic.twitter.com/fADQTfRuEM

— Nikki McWilliams (@nikkimcwilliams) November 8, 2017
Asda claim the design had been brought to them by an external supplier and refused to give further details.
The company also said they would not withdraw the pin product from sale in their stores while Ms McWilliams' complaint was being investigated.
A spokesperson for Asda said: "We take our responsibilities seriously and we are currently looking into the matter and will remain in contact with Ms McWilliams to update on our findings."
Ms McWilliams' designs have been sold in shops including Fortnum and Mason and Selfridges. She is also responsible for a line of quirky Tunnocks scatter cushions.