Demonstrators marched through Dundee's streets on Thursday in solidarity with survivors of sexual violence as part of the city's Reclaim the Night campaign.
The annual rally through the city centre aims to raise awareness of violence against women, including sexual assault and harassment, as well as domestic abuse.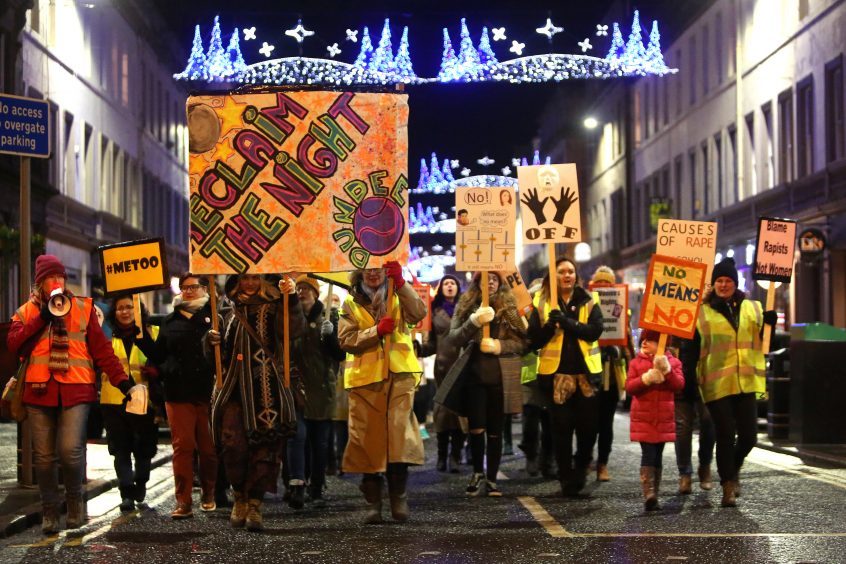 This year's event, organised by the Dundee Women's Rape and Sexual Abuse Centre (WRASAC), was set against a backdrop of disclosures about sexual abuse and harassment from Hollywood to Holyrood.
In Dundee, there has been a 17% rise in the number of reported sexual crimes and rape support services have seen an increase in people looking for help.
Sinéad Daly, WRASAC Dundee and Angus centre manager, said: "This is such an important event for Dundee.
"There is hardly a week goes by without a story about domestic or sexual violence in the Dundee press.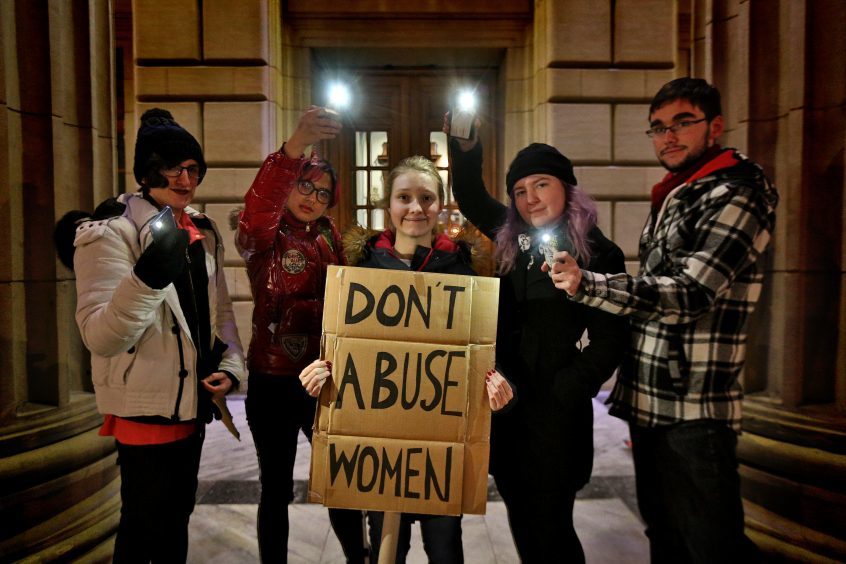 "Unfortunately it is still the case that the focus of attention tends to be on the behaviour and actions of women who have experienced sexual violence and harassment.
"This can lead to feelings of shame and also fear of coming forward to disclose their experiences.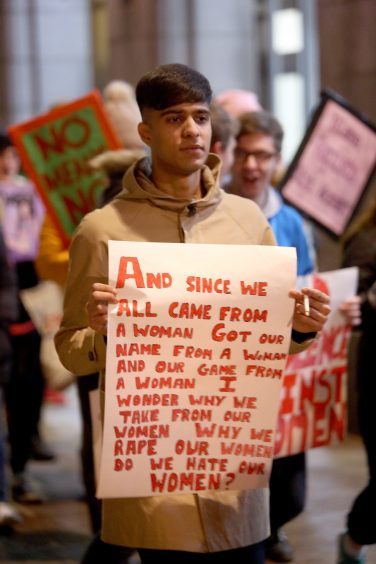 "This march is about making a clear and firm statement that it is the predatory behaviours of some men that are to blame for sexual violence – not women.
"Whatever we wear, wherever we go, yes means yes and no means no."
The march began in City Square, where a number of speakers addressed the demonstrators and dancers created a carnival-like atmosphere for the family-friendly event.
The Reclaim the Night March coincides with the 16 Days Campaign, an international movement to end violence against women that started in 1991.