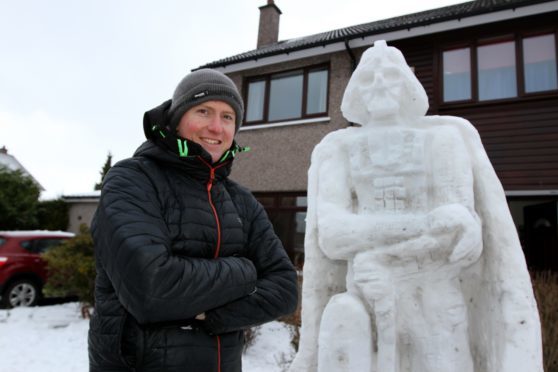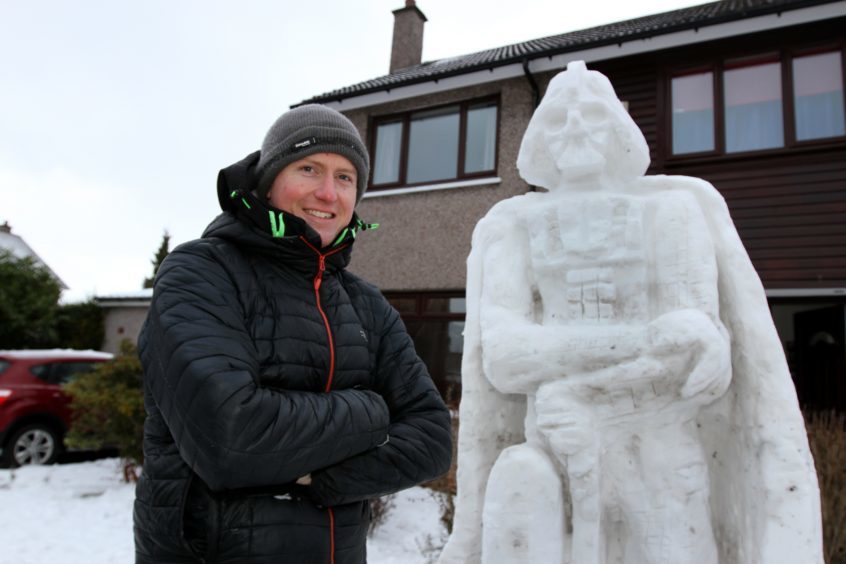 An artist has gone to the dark side for inspiration for his latest snow man.
Douglas Roulston created a 9ft snow sculpture of Star Wars villain Darth Vader in his Dundee garden.
The 33-year-old has spent more than 16 hours creating the masterpiece at his home in Blak Avenue, Broughty Ferry, having created similar geeky snowmen in the past.
In the past decade he has built a Halo-themed snowman inspired by SPARTAN super-soldiers from the Xbox video game and also created a 10ft Transformer-themed figure.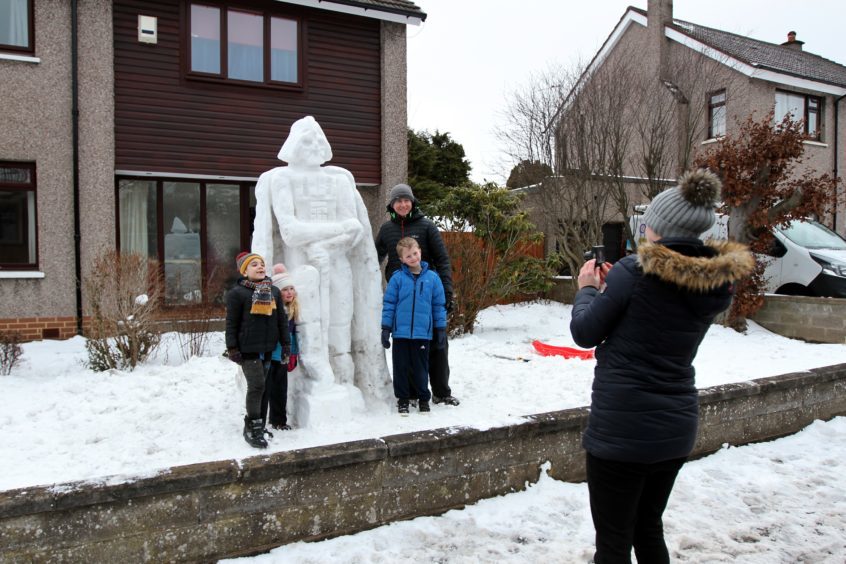 Douglas, an art teacher at Forfar Academy,  found himself with time on his hands after classes were cancelled and enlisted local school children to help make the heavy blocks that formed the foundation of the piece.
Using boards and ratchet straps he created cubes of compacted snow during a 10 hour session on Thursday, before beginning his marathon sculpting session on Friday.
Speaking as he put the finishing touches to his work, Douglas said he was surprised by the attention it was getting.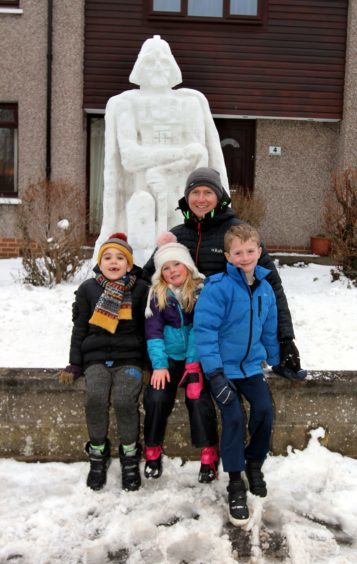 He said: "My kids love Star Wars. I thought it would be nice to create a Darth Vader.
"If you take yourself too seriously I don't think you inspire pupils to, that's what I wanted to do.
"I'm not really a sculptor to be honest, I'm just playing around with the saw and chisel. I usually do landscape painting."
Douglas, who is an artist on the Maggie's Penguin Parade, said he hoped Darth would help raise extra funds for the charity.
He said: ""It's a tradition that I do if it snows enough and usually I do something that's popular at the time. I am a geek at heart without a doubt.
"I did it for myself at first but neighbours started passing and I can't get over the amount of cars that are passing or stopping.
"It's causing quite a fuss. You do something for yourself and it's amazing what Facebook and Instagram can do – it's amazing.
"If I get enough cars passing I might put a charity box out – if it's getting attention I can see if I can raise some money at the same time.
"The next thing I'll be working on is the penguin – I'm not allowed to give too much away about the theme but it will be true to my usual style.
"Hopefully it will turn a few heads and raise as much money as possible."