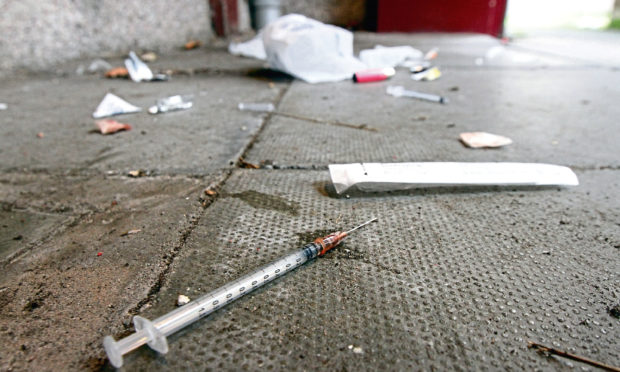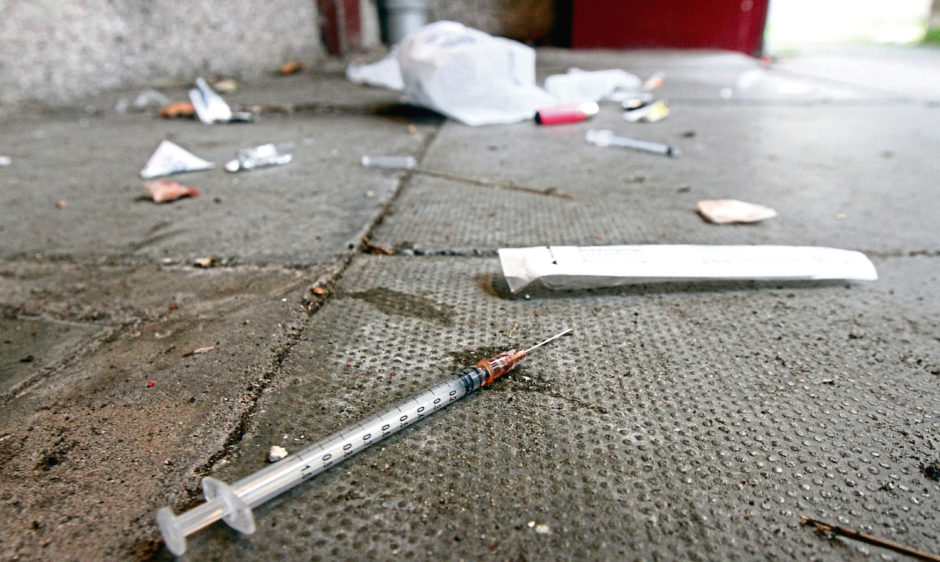 Dundee has a drugs problem.
That may not be palatable to hear but it is the truth and, I suspect, the scale of the issue is more widespread than many may wish to admit or accept.
For some drug use is recreational and it may not have an obvious impact on their day-to-day lives.
Many are functioning, well-adjusted, motivated and positive people who make a strong contribution to the communities in which they live and work.
I am not minimising or excusing such behaviour, it is a simple statement of fact.
But there are many others for whom the occasional, controllable recreational high is a distant pipe dream.
Drug addiction can creep up, the result of the physical or mental need for an ever-greater hit.
That craving is enough to blur the lines and makes the progression from so-called soft drugs to harder substances a more natural process.
They are following the path leading from the gate.
And then there are others for whom drug addiction can be instantaneous.
A body blow from which it can take years to recover, if equilibrium should ever be restored.
I have never taken drugs. I've never seen them as some sort of enticing forbidden fruit.
But I know drugs were around when I was a teenager.
And while they may be less visible in my life these days, I only have to take a walk through Dundee city centre to know I'd be fooling myself to think they have disappeared.
There are many 'poor souls' out there, as my granny might have said.
And once your eyes are open, you see evidence of people living drug-impacted lives wherever you go.
It is obvious drugs do not discriminate according to social background.
Right now an independent commission is probing the issue of drugs in our city.
It will publish its findings in June and the recommendations it makes will form the basis of the ongoing response to the drug crisis – and I use that word advisedly – Dundee is facing.
Whatever those findings may be – improved education, supervised shooting galleries, the creation of a dedicated rehab facility, a beefing up of existing anti-drug resources and support or a combination of the above – they must be followed through on.
A report on a shelf is not going to cut down on the deaths and wider harm drugs inflict in this city.
Drugs will never be yesterday's problem. But we can make a difference to the lives of those suffering today and ensure tomorrow's generation has the tools available to protect themselves when temptation comes calling.
Get in touch with your local office at Dundee or send a letter to The Courier at letters@thecourier.co.uk