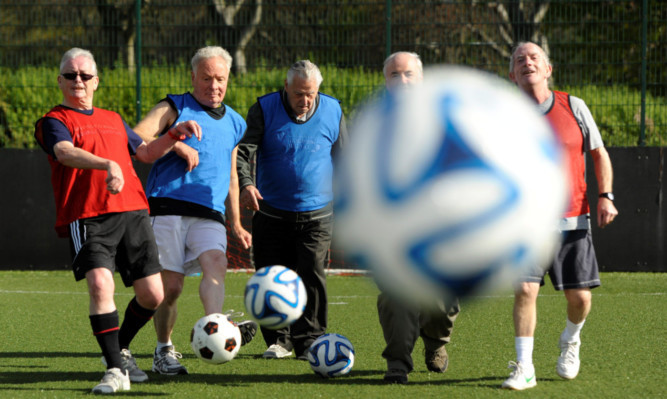 Fife will join in a pioneering mental health project.
Experts from Edinburgh Napier University will assess the impact of a £1million programme to help people with mental health problems become more physically active.
Research will be carried out at the university in a bid to maximise the benefits of the collaboration between the Scottish Government and Scottish Association for Mental Health.
The Active Living Becomes Achievable scheme, which builds on links between exercise and improved mental wellbeing, will initially operate in Fife, Lothian and Ayrshire and Arran health board areas.
SAMH will use £992,000 in government funding over the next three years to build and run the programme with the help of local leisure trusts, with participants referred through GPs or other existing pathways.
They will initially be offered interventions to build up their resilience and self-esteem, followed by a tailored 12-week programme of physical activity.
The university has now been awarded £83,000 of the money to evaluate the project.
Professor Austyn Snowden, chairman in mental health in the School of Nursing, Midwifery and Social Care, said: "The potential for better understanding the relationship between mental and physical health, behaviour change and the role of technology is clear."
Nearly 80% of people referred to physical activity programmes either fail to complete it or to incorporate exercise into their lifestyle after it finishes but the new project will see participants backed by a support network of trained people who have had similar mental health problems, and encouraged to make active lifestyle choices.