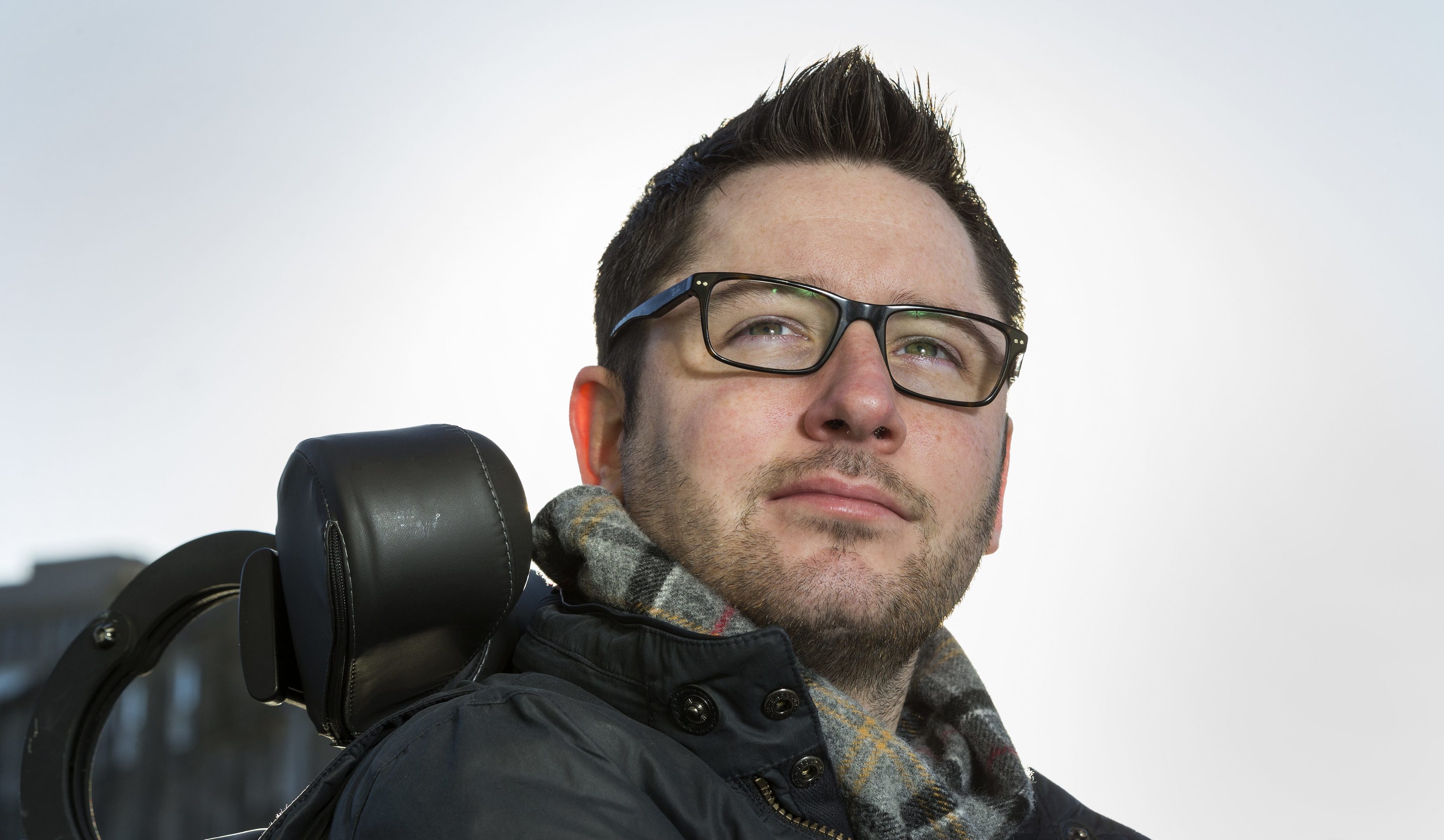 An inspirational campaigner from Fife who has been raising money for research into a cure for the condition that is killing him has smashed his £500,000 target.
Gordon Aikman, from Kirkcaldy, was diagnosed with Motor Neurone Disease two years ago at the age of 29, but he has been determined not let the debilitating illness prevent him from raising funds for research and lobbying for better care for people with the condition.
https://www.youtube.com/watch?v=dSDgnCECMNs
Soon after his diagnosis he founded GordonsFightback.com, and his fundraising drive has received almost 6,000 donations big and small.
That has brought him to today, when the £500,000 milestone was surpassed, and the former policy boss at the Better Together campaign is not resting on his laurels.
"This money will change lives," he said.
"It makes me immensely proud to know that research is happening today, as we speak, that simply would not have been possible without these vital funds.
"To everyone who has helped us reach this incredible milestone: thank you.
"Together we have brought forward the day we live in a world free from MND.
"It might be too late for me, but by investing in research we can, we must and we will find a cure for future generations."
Gordon has received numerous accolades including an honorary doctorate from the University of Edinburgh and a British Empire Medal from Her Majesty The Queen.
A whole series of fundraising events have been behind his success including high profile comedy gigs, marathons, pub quizzes and bake sales and his monthly column The Motor Neurone Diaries.
Iain McWhirter, head of fundraising at MND Scotland, said: "We cannot thank Gordon enough for everything he has achieved in the past two years for the MND community.
"Gordon's Fightback has been a phenomenal success, raising vital awareness of MND and successfully campaigning to help people affected by the disease.
"To have now reached his fundraising target of raising £500,000 for MND Scotland is outstanding.
"All the money Gordon has raised will go towards helping us continue to find a cure for this devastating illness – together we can make this happen.
"Gordon is a true inspiration to us all and we are proud to have him as an MND Scotland Trustee, campaigner, fundraiser and supporter."
Large helium balloons were released in Edinburgh on Monday morning to mark the incredible achievement.