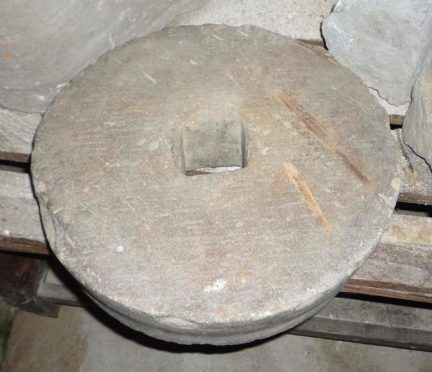 Police are hunting thieves who stole a 500-year-old stone mill stone from a 13th Century castle in Fife.
The 16th century artefact is thought to have been stolen between 12pm on March 17 and 10am on March 18 from Aberdour Castle.
Heritage chiefs have said the act is a theft of a "priceless piece of our past".
Police investigating the theft say the large circular stone object would have  required at least two people to lift it.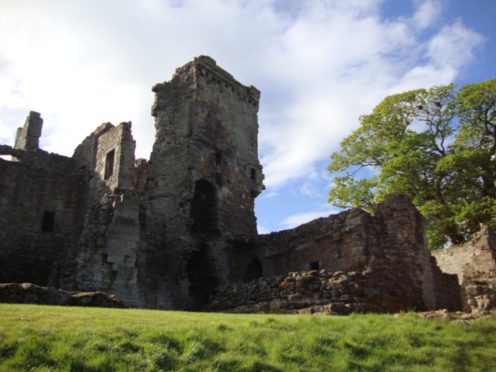 A Police Scotland spokesperson said: "Sadly, despite our checks, the issues at Aberdour Castle continue.
"This 500-year-old mill stone was stolen from there between 12pm on 17 March and 10am on 18 March
"It would take at least two people to lift it."
Aberdour Castle found global fame when it was used as a location for Benedictine monastery, Abbey Ste Anne de Beaupre, in the popular Outlander television series.
It is one of many Fife sites featured in the hit US show.
The theft has been described the theft as a "heritage crime" by Historic Environment Scotland (HES), the organisation which oversees Aberdour Castle as a tourist attraction.
A spokesperson for HES said: "We can confirm that a millstone has been stolen from Aberdour Castle.
"This 16th Century millstone is one of the few remnants of water-powered mill that once stood in the castle grounds next to the Dour Burn, and an important piece of the story of the site.
"Grain was ground into flour between this stone and a larger flat one underneath. A wooden spindle, powered by a waterwheel, turned the top stone.
"The loss of such an artefact is a heritage crime which robs us of a priceless piece of our past, and we would urge anyone with information regarding this incident to contact Police Scotland on 101."
The loss of the stone was also met with dismay by l0cals.
Bill Rennie, from Aberdour Heritage Society said he was "disappointed" by the theft.
"News of the theft of the large mill stone from the castle comes as a great disappointment, especially as it is an important part of the history of this village and to Aberdour Castle," he said.
The loss comes just weeks after reports of anti-social behaviour and vandalism at the popular heritage site.
Local officers were alerted to damage that occurred at the 13th Century site just two weeks ago.
At the time, Chief Inspector Yvonne Stenhouse, said: "We are aware of ongoing issues with youths engaging in anti-social behaviour which is concerning, particularly in the midst of a pandemic when people are being told to stay at home.
"Local officers are working with partners to address these issues and proactively stop this activity."
Anyone with information regarding the theft is asked to call Police Scotland on 101, quoting reference 1332 of March 18, 2021.