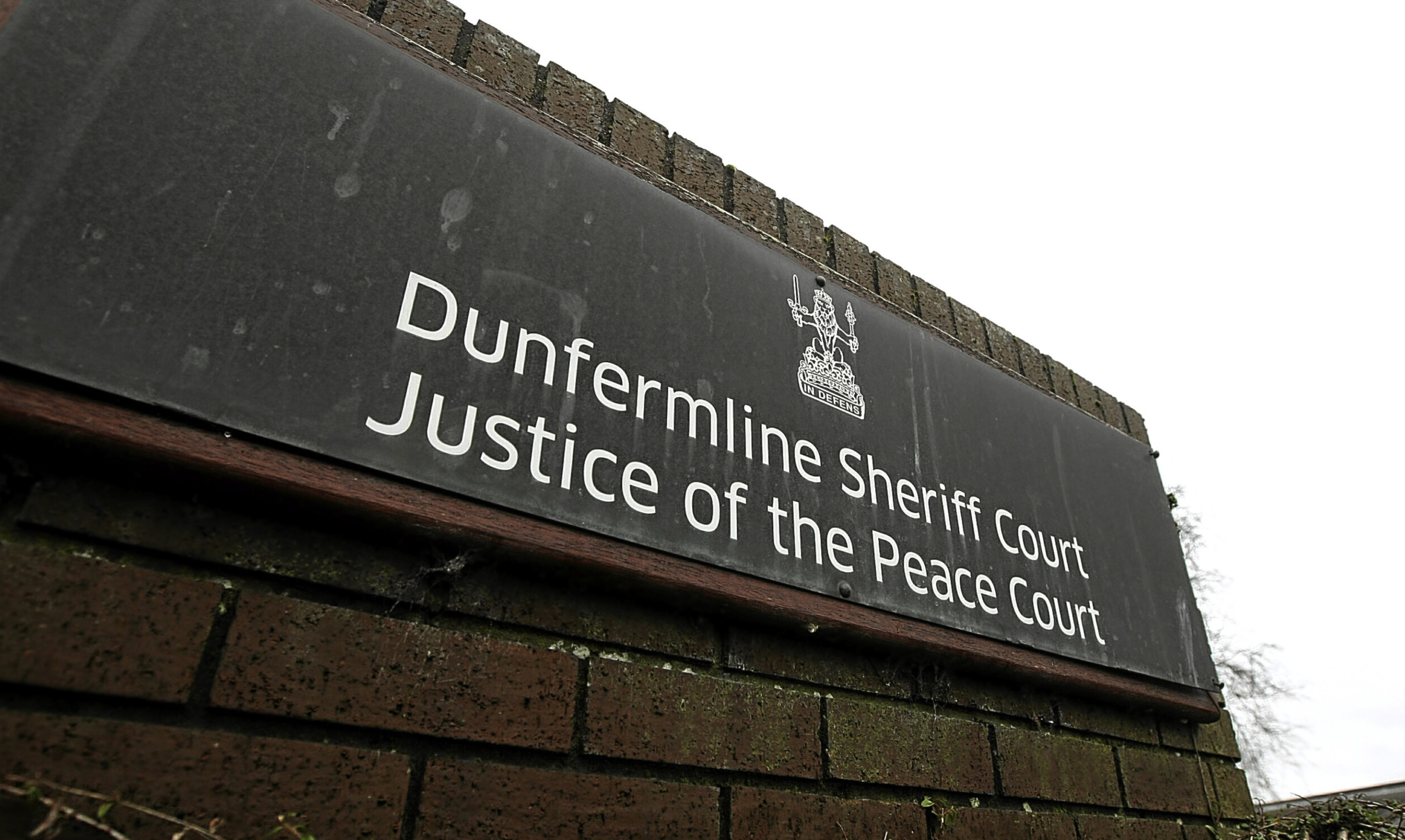 A convicted armed robber, given early release from prison, threatened to burn down his sister's house while her children were inside.
Suspicions that Steven Finlayson had broken into his sister's home led to the fire threat as well as a warning that he would stab three men in the street near his home.
Finlayson has been sent back to jail for a total of 17 months.
The 40-year-old, of South Street, Cowdenbeath, stood trial at Dunfermline Sheriff Court.
He denied behaving in a threatening or abusive manner, making threats and acting aggressively at Broad Street, Cowdenbeath, on October 9.
He also denied making threats of violence by phone via a phone call to his mother and nephew.
His mother said when she had spoken to him on the phone he told her pass on a message to his sister.
The witness told the court, "He said I was to tell (her) her man's a dead man walking and… he was setting her house on fire.
"I said, 'What with the bairns in it?' He said he didn't care about the bairns.
"I just put the phone down. I had my son on one side and my daughter on the other. I was stuck in the middle."
The court was told there was a falling out between Finlayson and his sister after her house was broken into. She suspected Finlayson was responsible.
He said he had "probably" made the "dead man walking" comment on the phone to his mother but denied threatening to burn his sister's house down.
Regarding the other charge, he claimed three men, including his sister's partner, had been waiting near his home.
He said one of them in particular was aggressive towards him. It was because of this he claimed that he had told them he would stab them if they came to his house.
Sheriff Charles Macnair had found him guilty of both charges and remitted the case to High Court for consideration of his early release licence.
The High Court decision was to send Finlayson back to jail for a year.
Sheriff Macnair imposed an additional five months for his latest offences.