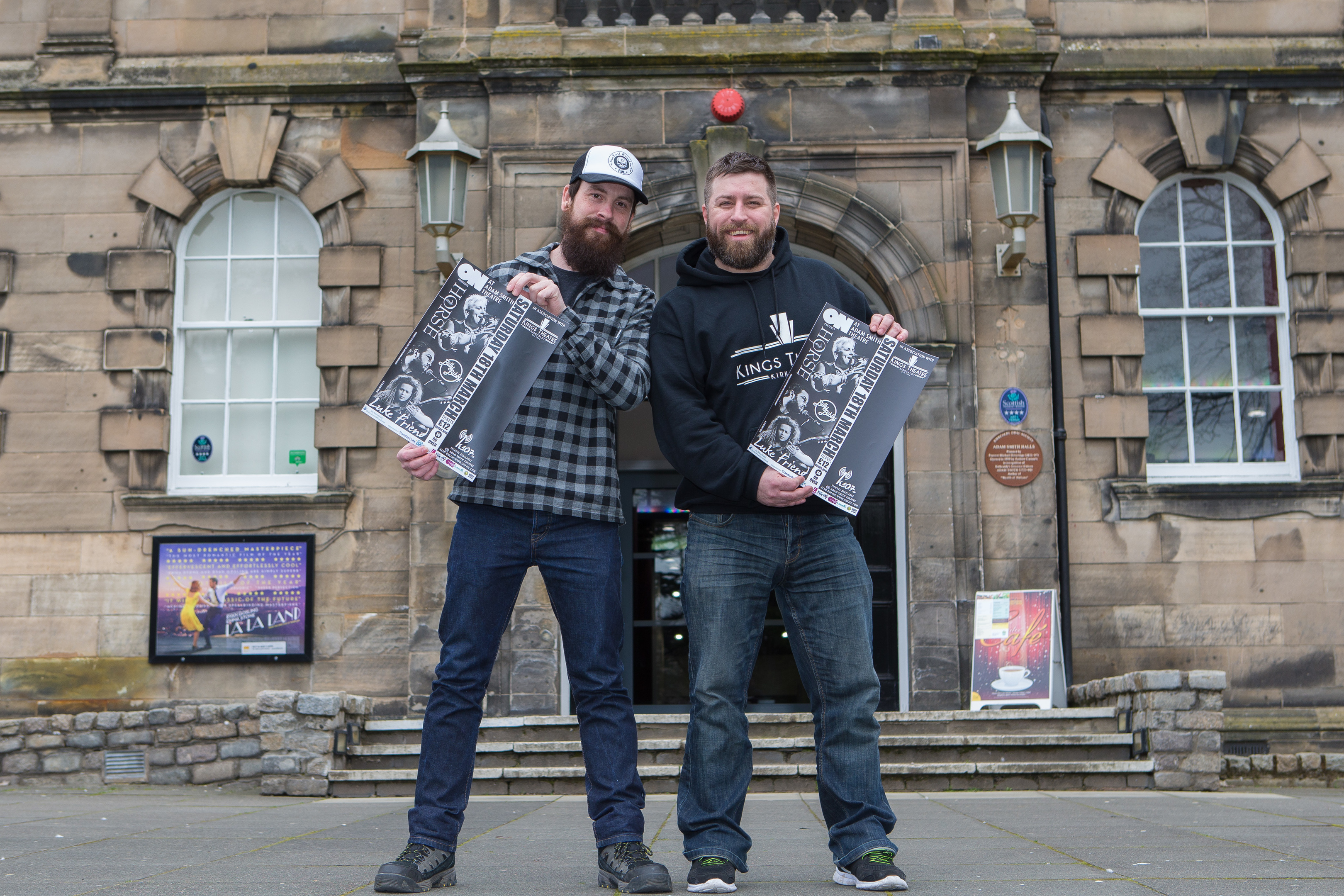 Britain's most inspirational speakers are to be joined by some of the country's top live musicians for Kirkcaldy's first-ever Festival of Ideas.
The Lang Toun is getting ready to rock as part of the inaugural event that will see politicians, broadcasters and writers take to the Adam Smith Theatre stage in an exchange of ideas aimed at shaping the future.
Former Prime Minister Gordon Brown will be joined by politician and Strictly Come Dancing star Ed Balls, writer and comic Arabella Weir, broadcaster Sally Magnusson, and the husband of murdered MP Jo Cox, Brendan Cox, as a speaker at the event.
However, organisers the Adam Smith Global Foundation have added a last-minute addition to the bill in the form of a concert to coincide with the event.
Grant Foster, who has put together the line-up, said that tickets for Saturday's gig were already selling fast.
"We've got Horse McDonald, Billy Bibby, formerly of Catfish and the Bottlemen, and we've also secured Luke Friend, who was a finalist on the X Factor in 2013.
"It's a unique pop-up event that is hoping to change people's attitude to the town centre and local economy.
"The idea is to work with the Adam Smith Global Foundation to help improve and change the town, using the philosophy of Adam Smith.
"We're hoping to show that music and the arts can play a part in inspiring people and help to rejuvenate the local economy."
This weekend's event coincides with the foundation's increased efforts to put internationally-renowned economist Adam Smith at the heart of public consciousness.
Born and educated in Kirkcaldy, Adam Smith was a moral philosopher as well as a pioneer of political economy, who laid the foundations of the free market economy we live in today.
Organisers claim that this weekend's event is the perfect opportunity to bring people to Kirkcaldy to exchange ideas, given the tumultuous global political and economic climate.
Town councillor Neil Crooks, said: "This is a once in a generational opportunity for Kirkcaldy to support the legacy of Adam Smith and welcome such a prestigious and exciting event to our town.
"I hope its impact will be far reaching and support the economic and social wellbeing of our communities."
Tickets for Saturday's concert are available from the Adam Smith Theatre box office or online at www.onfife.com.