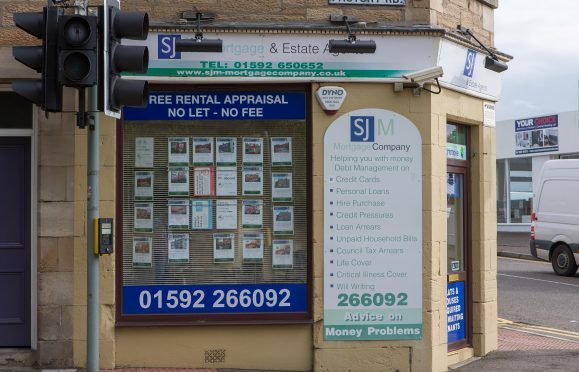 Tenants and landlords caught up in the collapse of SJM Mortgages and Estate Agents in Kirkcaldy are being advised to contact professional services firm Begbies Traynor.
The estate of SJM's owner, Paul Maksymuik, was sequestrated with effect from November 10 last year by the Manchester-based consultancy.
Local MSP David Torrance, who was contacted by SJM clients, said: "The bizarre events of last year involving the erratic behaviour and sudden disappearance of SJM's management has caused considerable distress for landlords and tenants.
"Many of my constituents and others trusted SJM to manage their leases, deposits and other services, and have come forward to express their shock and frustration at the situation to me.
"In many cases, constituents have been financially affected with no knowledge of whether or not their lost money could be recovered."
Last year, there were numerous reports of landlords not receiving rent payments and SJM not responding to calls or emails.
Police Scotland and Fife Trading Standards have since launched investigations into the situation.
Mr Torrance said Begbies Traynor had been unable to contact all of the affected landlords and tenants.
The Edinburgh branch office of Begbies Traynor can be contacted on 0131 222 9074.
Mr Torrance added: "It is important that anyone who has been a client of SJM, whether a tenant or a landlord, comes forward to Begbies Traynor to discuss their situation. I know that everyone affected will be anxious to move forward and know where they stand."