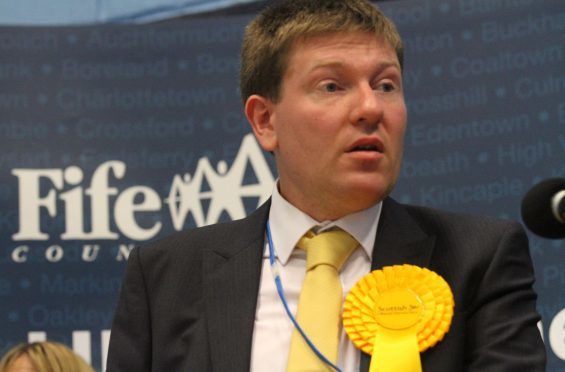 Concerns have been raised about the lack of inspections in more than 20 Fife schools.
The Liberal Democrat's spokesman for education, Councillor James Calder, said the long list, stretching across the kingdom, showed 21 schools which had not received an inspection for a decade or more.
The length of time has provoked him to ask Fife Council what it is doing to ensure standards are being upheld.
He said: "Inspections provide a key role in reviewing schools and driving up standards in our education.
"They also ensure that schools that are failing are do not fall off the radar and are given the support they need to ensure our children get the best possible chance.
"However, I am concerned that there are 21 schools across Fife that have not had an inspection for at least a decade.
"Like many parents, I would like to know why this is the case and also what Fife Council is doing to ensure standards are upheld.
"In the meantime I will be asking the education department of the council what they are doing to review education," he added.
Fife Council's head of education Peter McNaughton added: "Education Scotland is the national inspection body which, independently, decides which schools will be inspected in each of the 32 local authority areas across Scotland, including Fife.
"Very recently, it announced that it would be increasing significantly the number of inspections across Scotland. The figures quoted by Cllr Calder only relate to these formal HMIe inspections."
He added: "Helping all of our schools improve is, however, a more involved and shared responsibility. Various parties have a responsibility in this area, including the school itself, and the local authority.
"We work very closely with our headteachers to make sure our schools are continually improving."
Mr Calder said primary schools not inspected for 10 years or more include Aberdour, Balmerino, Blairhall, Camdean, Cardenden, Crossgates, Dalgety Bay, Freuchie, Inverkeithing, King's Road, Mountfleurie, Pitcoudie, South Parks, Southwood, St John's, St Leonard's, Townhill, Tulliallan, Valley and Wormit.
His list also include Inverkeithing High.